Doubleheader sweep just out of reach for Rox
Blackmon came inches away from snagging Guerrero's slam off Betancourt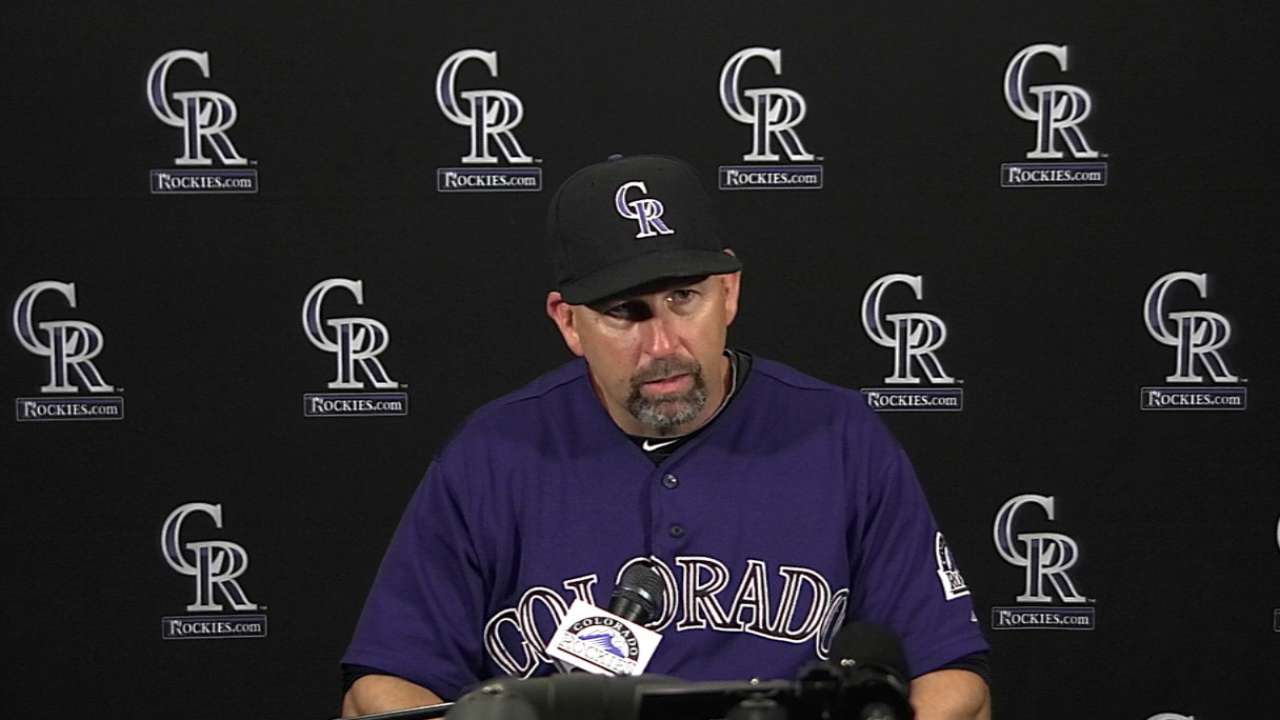 DENVER -- One strike away from a doubleheader sweep. One strike away from another comeback win. One strike away from no longer owning sole possession of last place.
That's what the Rockies' ninth-inning agenda looked like as veteran reliever Rafael Betancourt prepared to deliver a two-out, two-strike pitch to Dodgers utility man Alex Guerrero with the bases loaded. But the fastball caught the plate. Charlie Blackmon's leaping effort was not quite enough, and Guerrero's first career grand slam was the crushing blow in the Rockies' 9-8 loss on Tuesday at Coors Field.
More
Dargan Southard is an associate reporter for MLB.com. This story was not subject to the approval of Major League Baseball or its clubs.