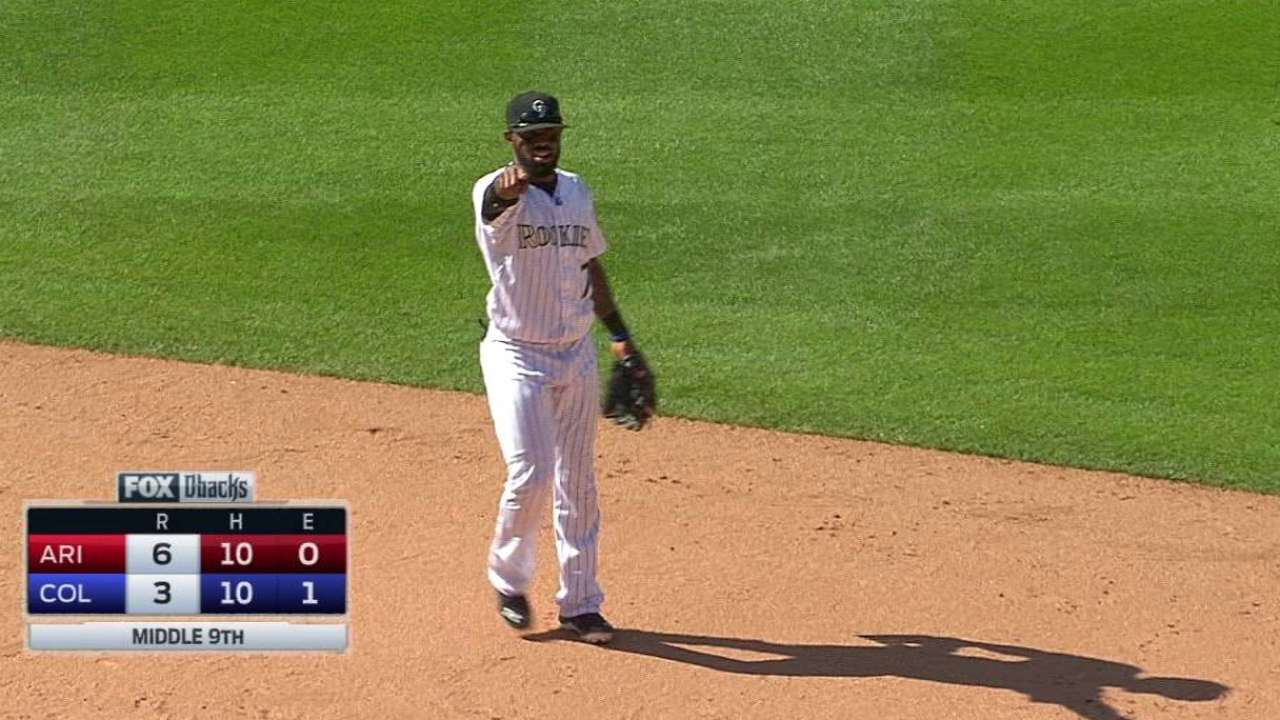 DENVER -- D-backs slugger Paul Goldschmidt lined into a triple play in the top of the ninth inning of Tuesday afternoon's 6-4 Arizona win over the Rockies at Coors Field.
Thanks to head starts by Ender Inciarte at second and Phili Gosselin at first, Colorado's triple play was turned relatively easily. Shortstop Jose Reyes threw to DJ LeMahieu at second, and the throw to first completed the rare feat, the fourth in Rockies history and the fourth in the big leagues this season.
More
Dargan Southard is an associate reporter for MLB.com. This story was not subject to the approval of Major League Baseball or its clubs.