Brothers, Barnes optioned to Triple-A Albuquerque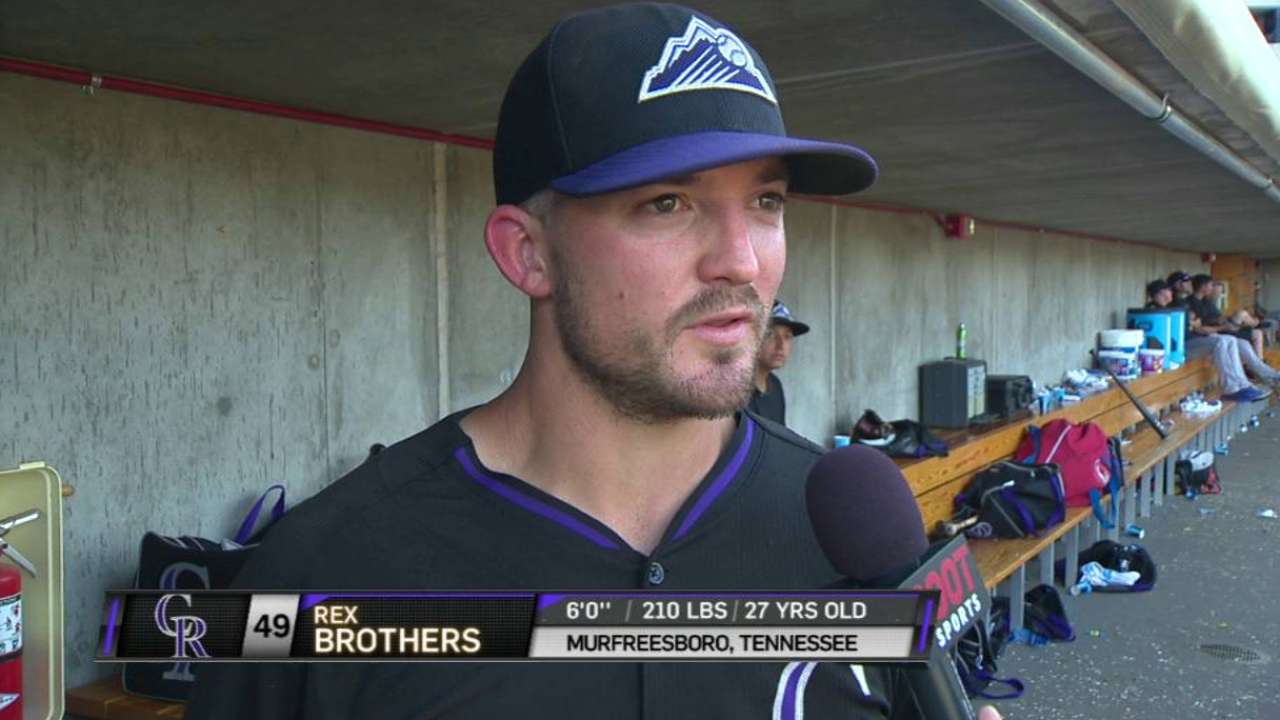 SCOTTSDALE, Ariz. -- Believing lefty reliever Rex Brothers needs more time to harness the mental game so he can be more consistent, the Rockies optioned Brothers to the Minors on Wednesday. Seen entering camp as a possible primary left-handed setup man, Brothers will begin the regular year at Triple-A Albuquerque.
Also, feeling the team needed more protection in the infield than the outfield, the Rockies optioned outfielder Brandon Barnes to the Minors and kept switch-hitting infielder Rafael Ynoa. The club also purchased the contract of veteran right-hander Rafael Betancourt, who has made a successful comeback from Tommy John surgery in 2013.
More