Improving bullpen performance is Topic 'A' for Rockies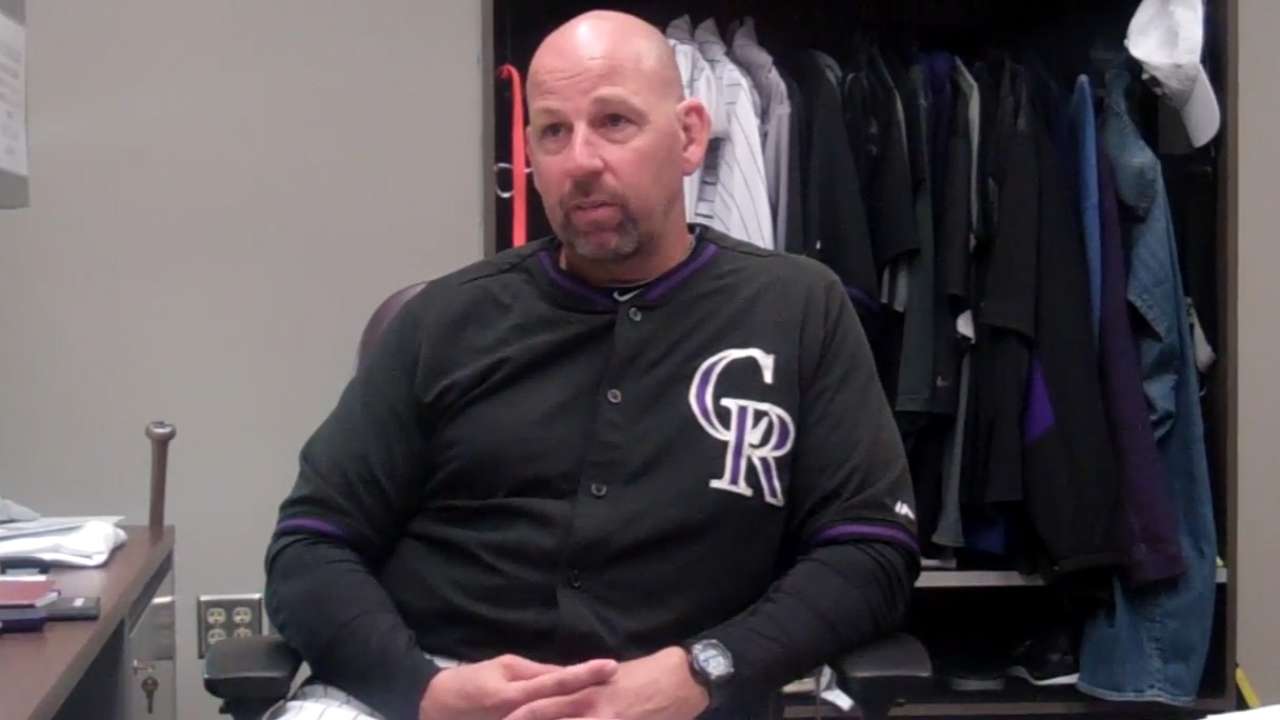 SCOTTSDALE, Ariz. -- Last season's stat sheet offers the Rockies' bullpen an easy scapegoat. Starters threw just 905 1/3 innings, the lowest total in the Majors. That left relievers having to eat 525 2/3 innings, the third-highest amount in MLB. But these are the type of numbers that Rockies right-handed bullpen sage LaTroy Hawkins throws right out of the window.
"There is truth to that, but we've got to have the mindset of no excuses," Hawkins said. "Our team wasn't as bad as our bullpen. It's tough when the offense is putting in five or six runs a night and we have the lead in the seventh, eighth and ninth, and we -- I say we -- give it up. We have to do a better job as a unit. I don't care how many innings we have to log."
More