Resilient Rockies top Giants in series opener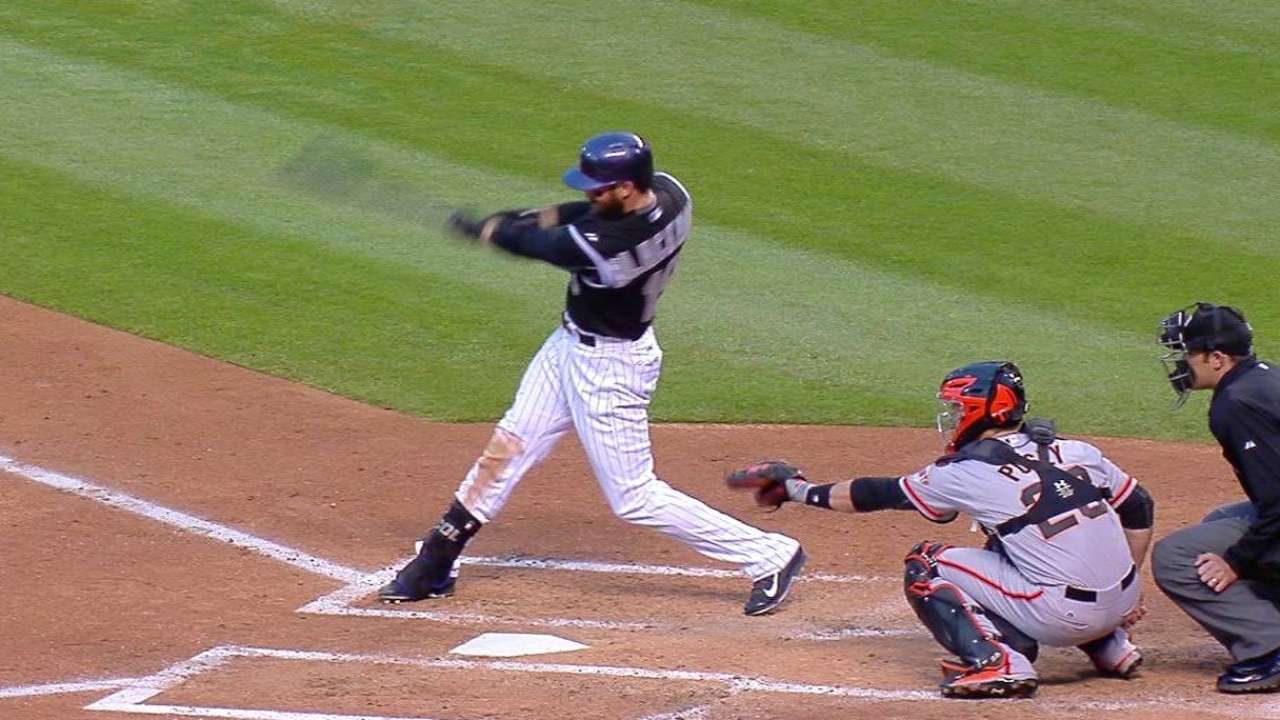 DENVER -- The Rockies overcame three Giants' leads to win their series opener, 6-4, on Friday. A three-run sixth put the Rockies ahead for good. The rally included run-scoring doubles by DJ LeMahieu and pinch-hitter Rafael Ynoa.
Eddie Butler pitched six innings and ended up with the win. The Rockies' 15-hit attack included seven doubles and a third-inning homer by Charlie Blackmon.
More
Jack Etkin and Owen Perkins are contributors to MLB.com. This story was not subject to the approval of Major League Baseball or its clubs.