Rox fall despite Arenado's HR, Gray's solid start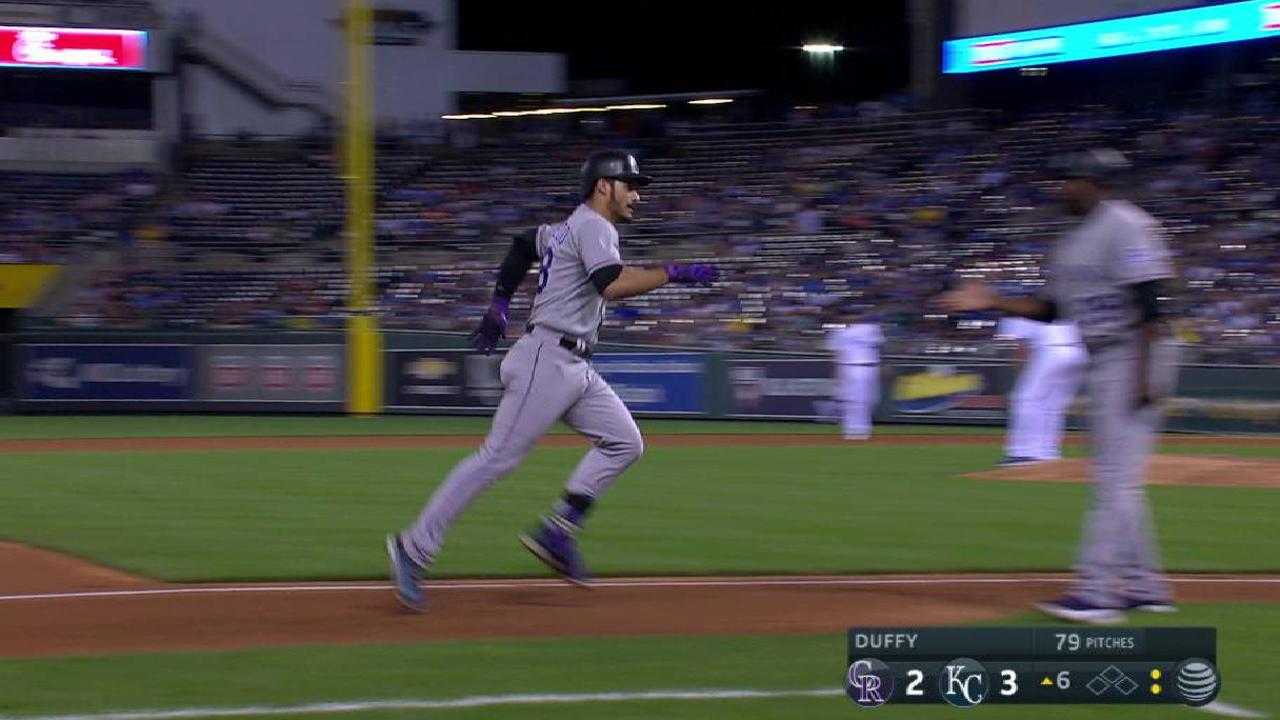 KANSAS CITY -- Royals left-hander Danny Duffy appeared to have no-hit stuff from the get-go.
Duffy fired a no-hitter for 5 2/3 innings before Colorado's Nolan Arenado clubbed his 28th home run, a two-run shot. The Royals hung on for a 3-2 win on Tuesday night at Kauffman Stadium after the Rockies loaded the bases with two outs in the ninth, and left-hander Scott Alexander got the final out after coming in for closer Kelvin Herrera, who left with forearm tightness.
Continue Reading