Rockies' catching corps young but prepared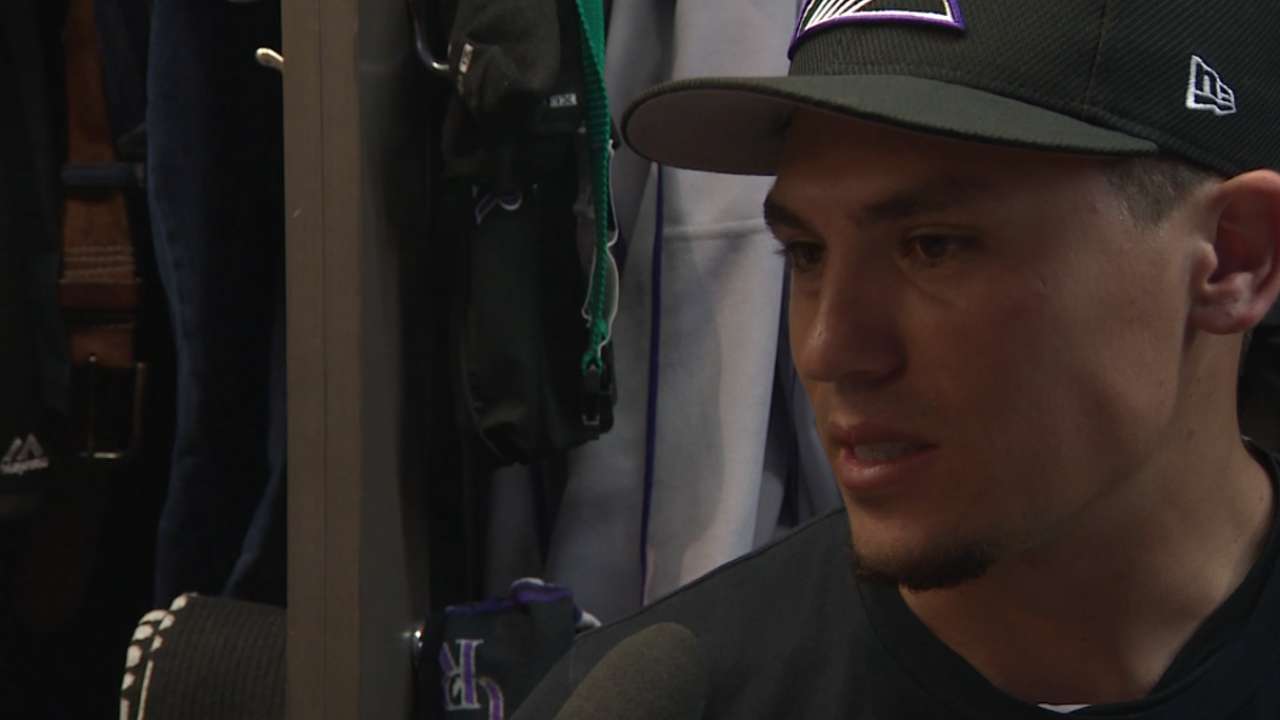 SCOTTSDALE, Ariz. -- Rockies catching prospect Jan Vazquez's highest experience level is at Triple-A Albuquerque -- for one game last season. He's spent most of the last two years at Double-A New Britain. So he's smart enough to listen to a wise, old catcher on keeping smooth behind the plates.
"It's almost as if you're thinking about what you're going to have for dinner that night," Tony Wolters told him while setting a pretend target. "'I'm going to eat a steak.' Then the ball comes and you catch it, nice and easy."
Continue Reading