Rockies' Arenado, LeMahieu, Morneau finalists for Gold Glove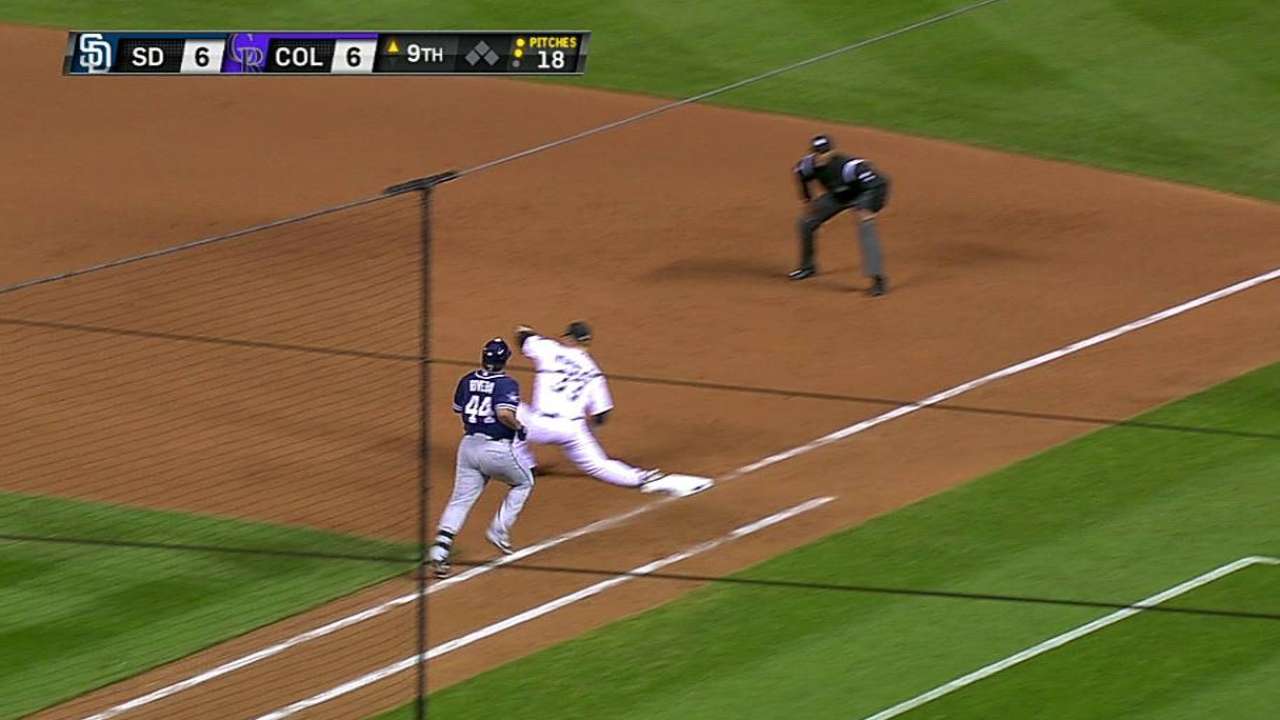 DENVER -- A Rockies franchise known for its bats has had a nice tradition with the glove. Third baseman Nolan Arenado, second baseman DJ LeMahieu and first baseman Justin Morneau could add to the growing reputation.
Arenado, LeMahieu and Morneau were named Thursday as finalists for the National League Rawlings Gold Glove Award at their respective positions. Last year, Arenado and outfielder Carlos Gonzalez won the awards. Since 2010 (their last winning season) the Rockies have carried home six.
More