Weiss: Roster decisions to be based on early games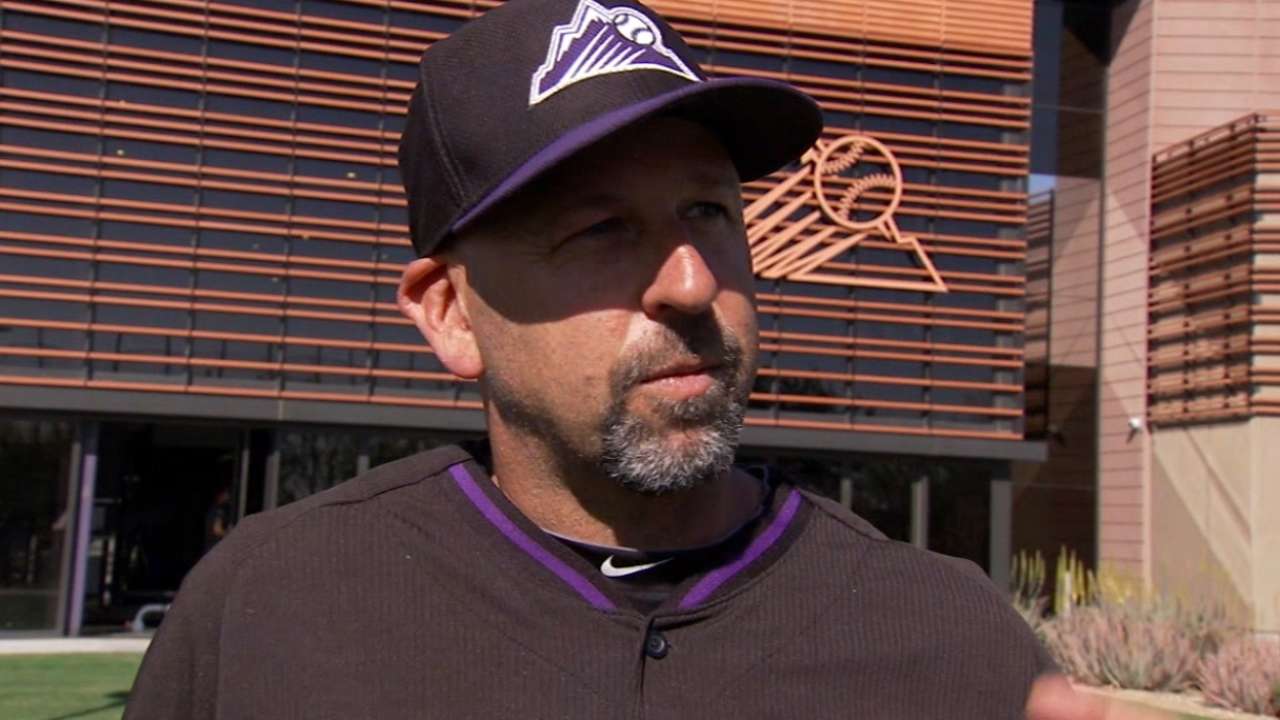 SURPRISE, Ariz. -- Manager Walt Weiss said that the makeup of the Opening Day roster is still unsettled with a little more than a week left in Spring Training.
The next several days will determine whether the Rockies will begin the season with five starting pitchers or four (they don't need a fifth until April 14), or eight relievers or seven. About all that's known is that the bench will have to be versatile; the ability of catcher Wilin Rosario to play first base, for example, will be key.
More