Tapia staying ready no matter where he lands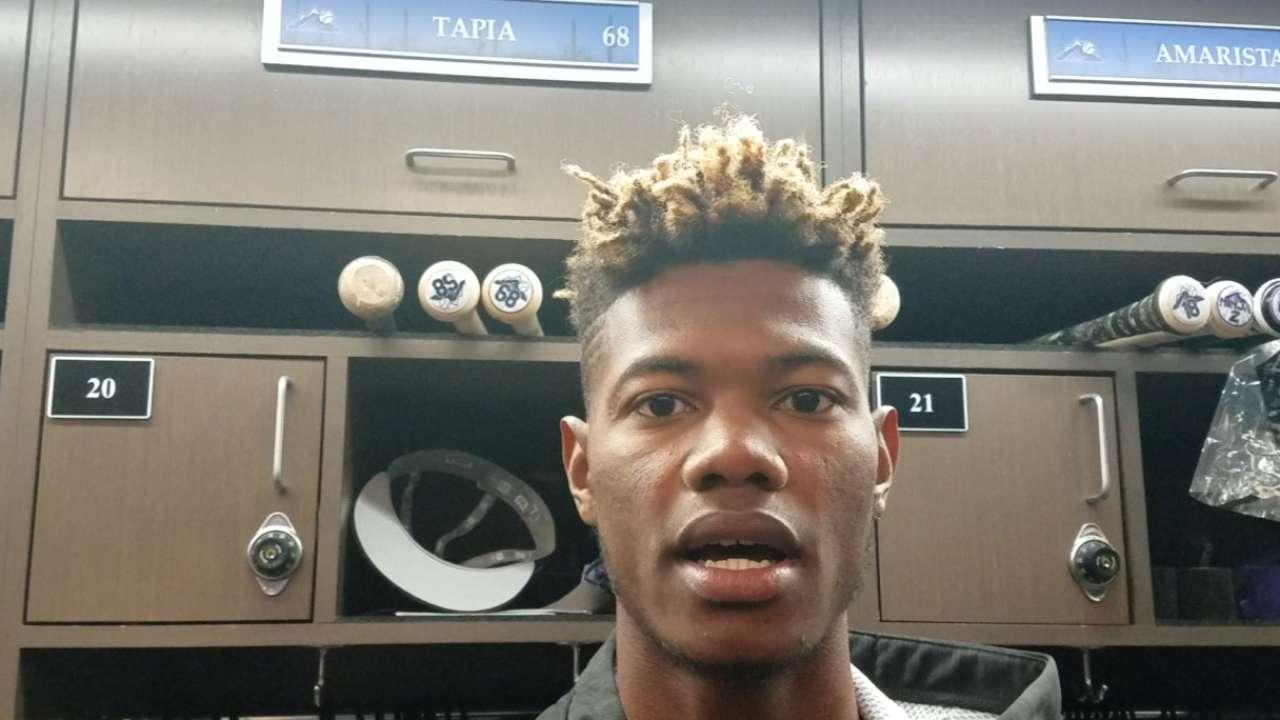 SCOTTSDALE, Ariz. -- Rockies outfield prospect Raimel Tapia's job this spring is to prove he is ready, even if he's not needed.
Tapia, 23, who is the No. 90 prospect and one of five Rockies on the MLB.com Top 100 Prospects, batted a combined .328 with a .361 on-base percentage at Double-A Hartford and Triple-A Albuquerque last season. The performance earned him a 22-game look-see in the Majors during which he hit .263 with a .293 OBP in 41 plate appearances.
Continue Reading