Overamped De La Rosa 'ambushed' by Padres
Rockies starter allows nine runs (seven earned) in two innings of season debut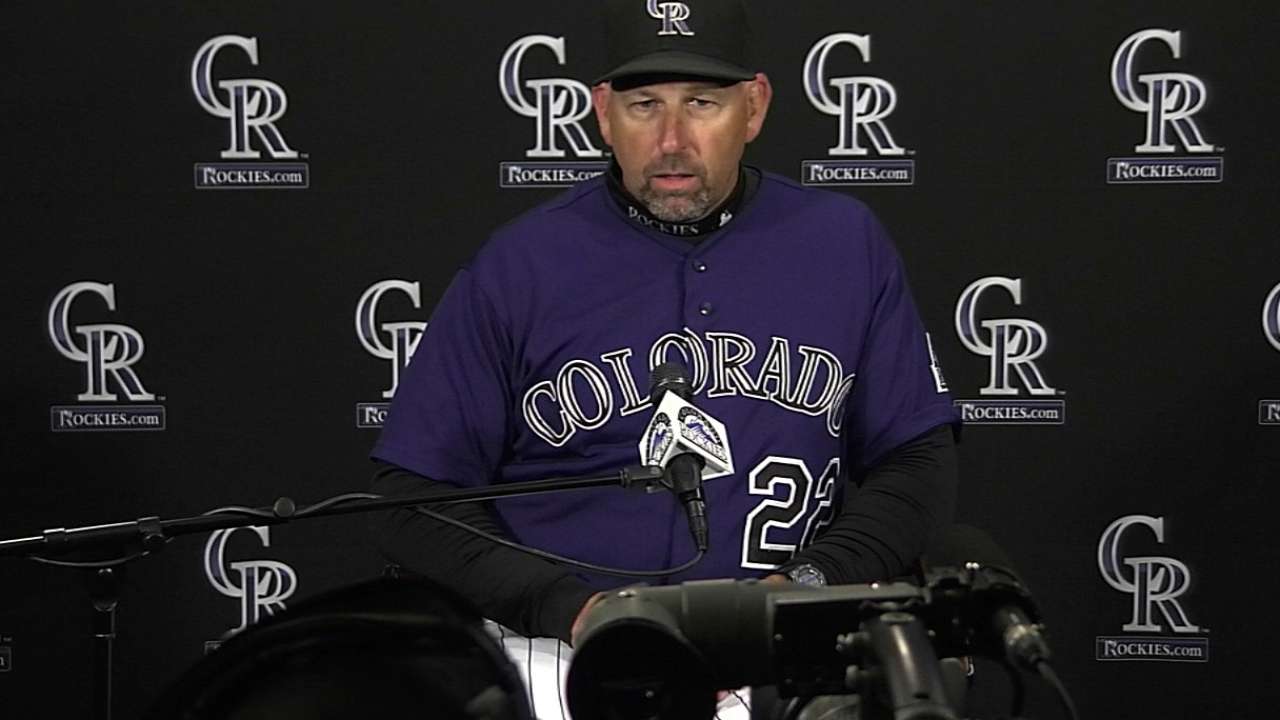 DENVER -- Jorge De La Rosa was in trouble from the beginning Monday as he made his delayed entry into the 2015 season, a start that was brief and for the wrong reasons also was historic.
The Padres pounded the Rockies, 14-3, doing most of their damage against De La Rosa, the Rockies' top starter whose success at Coors Field has defied belief. He began the season on the disabled list with a left groin strain, and after two rehab starts at Triple-A Albuquerque, De La Rosa was activated Monday.
More
Jack Etkin is a contributor to MLB.com. This story was not subject to the approval of Major League Baseball or its clubs.