Paulsen proves to be clutch asset off the bench
First baseman tallies his second walk-off hit of the season on Monday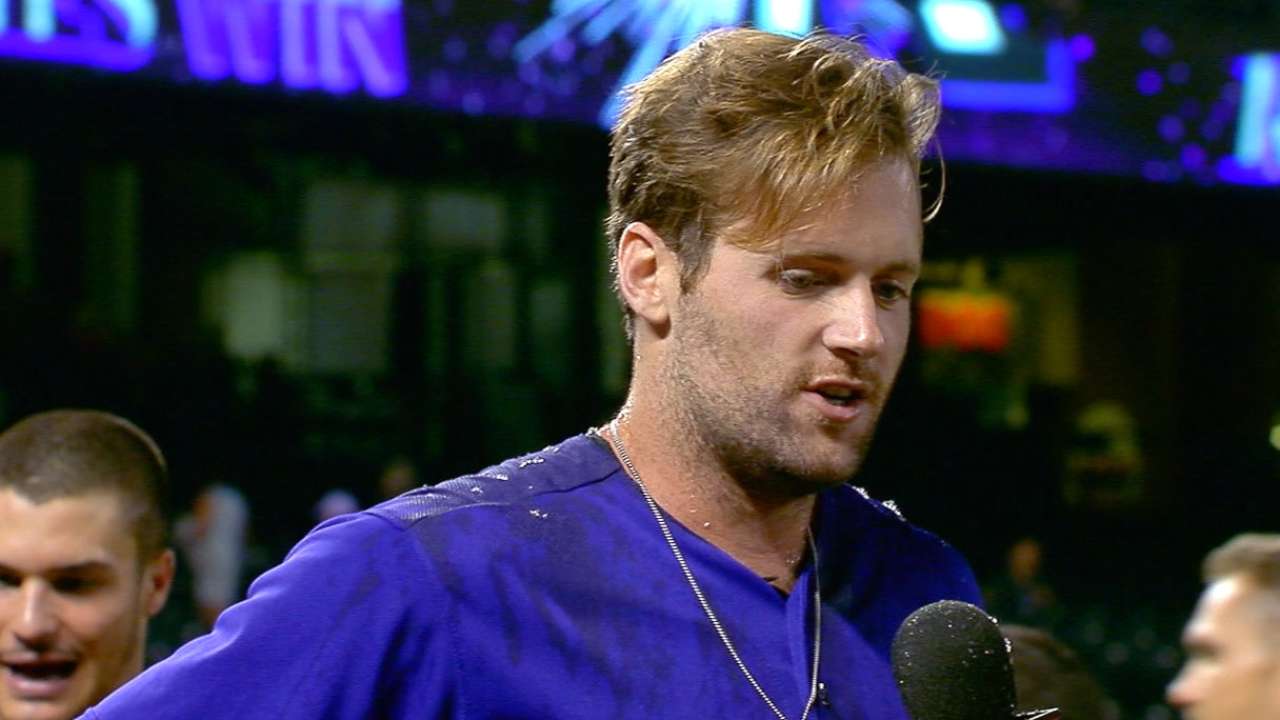 DENVER -- Ben Paulsen knew the drill this time, but he still couldn't slither away.
Just moments after his second career walk-off single lifted the Rockies to a 5-4 comeback win over Arizona on Monday at Coors Field, Paulsen saw the Gatorade and water shower coming. But Charlie Blackmon and Brandon Barnes still managed to soak the Rockies' hero in a scene of jubilation.
More
Dargan Southard is an associate reporter for MLB.com. This story was not subject to the approval of Major League Baseball or its clubs.