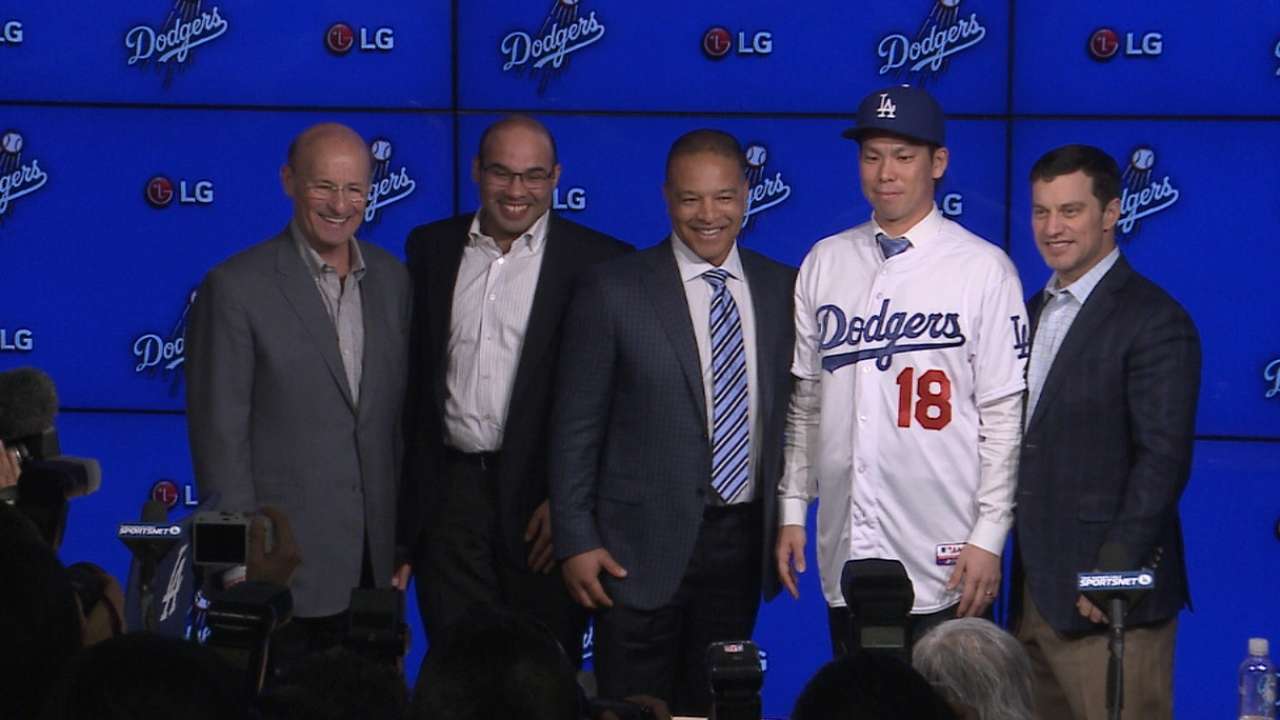 Remodeled pitching staffs make the National League West one of the most unpredictable and fascinating of the six divisions as Spring Training approaches. Any number of arms could prove pivotal in a lively race. Here are five to watch:
1. Kenta Maeda, Dodgers
Division champions three years running with dominant starting pitching, the Dodgers can't replace what Zack Greinke gave them with one arm. But Maeda, polished and experienced on the international stage, is one of several who can help ease the impact of Greinke's move to Arizona.
More
Lyle Spencer is a columnist for MLB.com. Follow him on Twitter @LyleMSpencer. This story was not subject to the approval of Major League Baseball or its clubs.