Arenado prepares for bout at the plate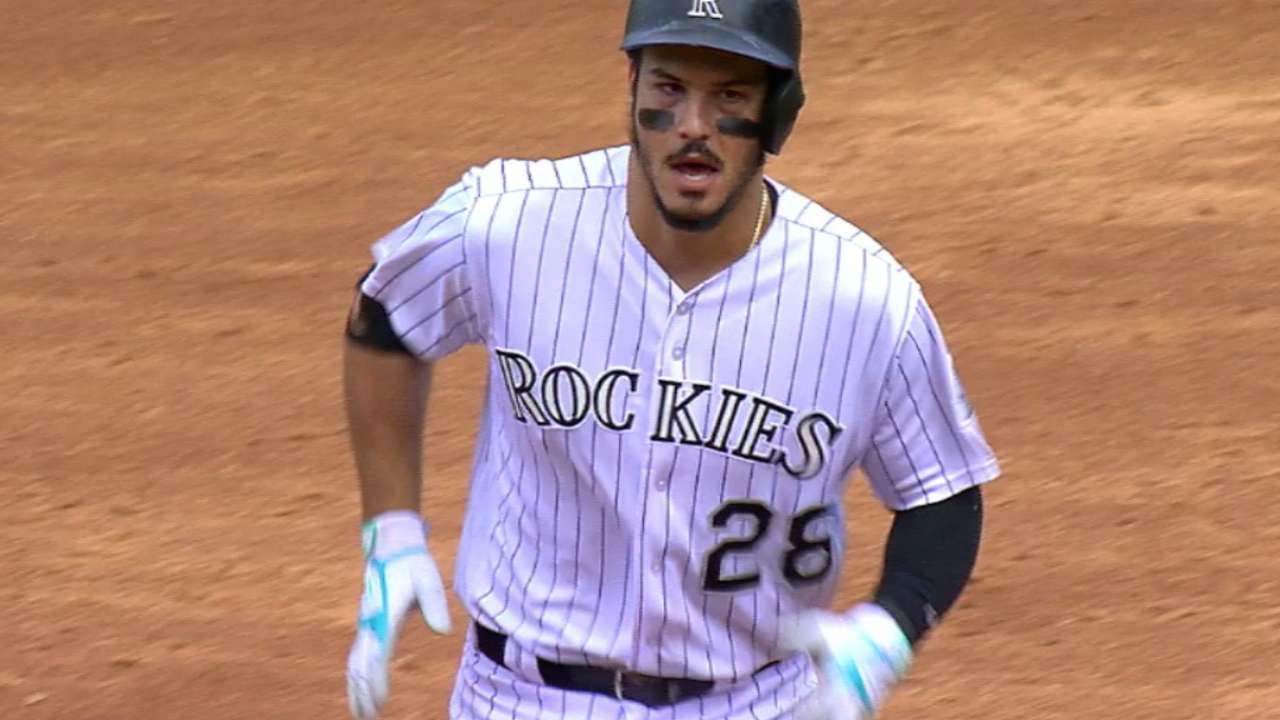 SCOTTSDALE, Ariz. -- Rockies third baseman Nolan Arenado wants to come out ahead in more best vs. best matchups.
Arenado is recognized as one of the game's best players. He ranked 12th in MLB Network's recent ranking of baseball's Top 100 players. But he sees the next step as performing better against some of the best opposing pitchers, especially in the National League West.
Continue Reading