CarGo takes swings, brings holiday joy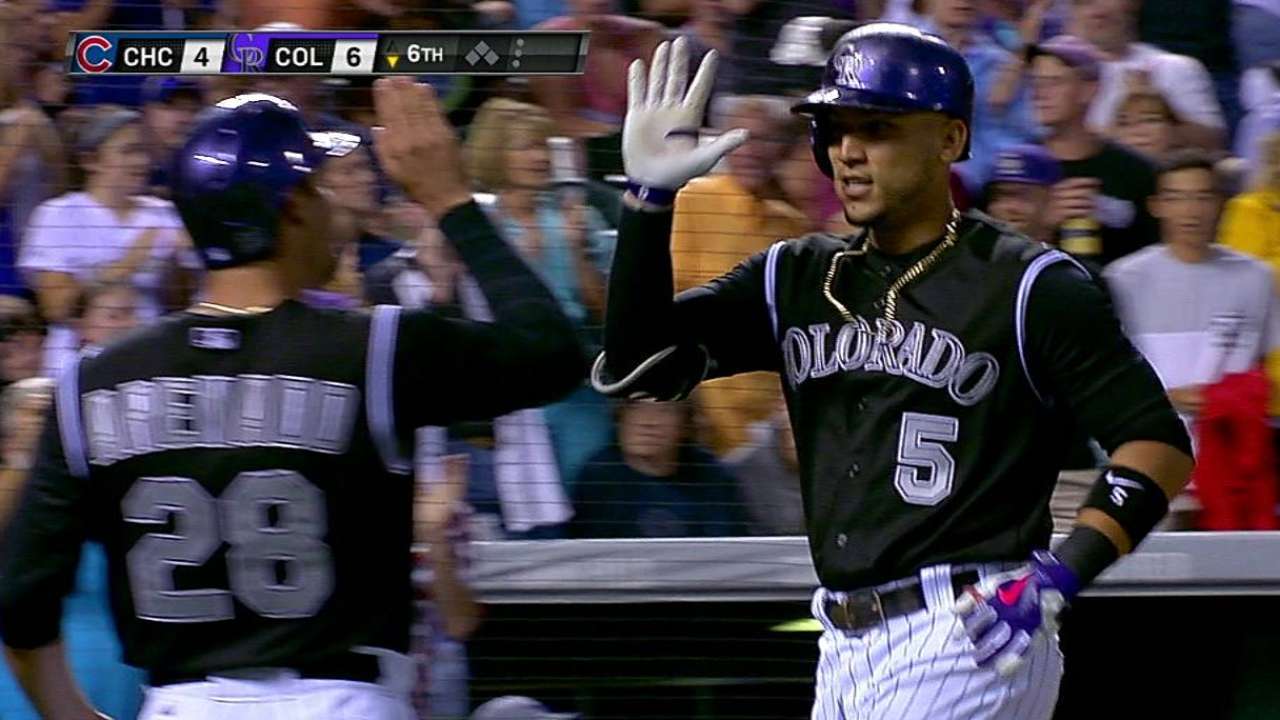 DENVER -- Rockies outfielder Carlos Gonzalez has offered some baseball-related holiday cheer on social media.
In posts Tuesday on Instagram and Wednesday on Facebook, Gonzalez announced that he has finally been allowed to practice hitting for the first time since undergoing surgery in August to repair the patella tendon in his left knee. Problems in the knee bothered him for well more than a year before he finally underwent the procedure, performed by Dr. Tom Hackett in Frisco, Colo., on Aug. 18.
More