De La Rosa pleased with outing; Dickerson's quad sore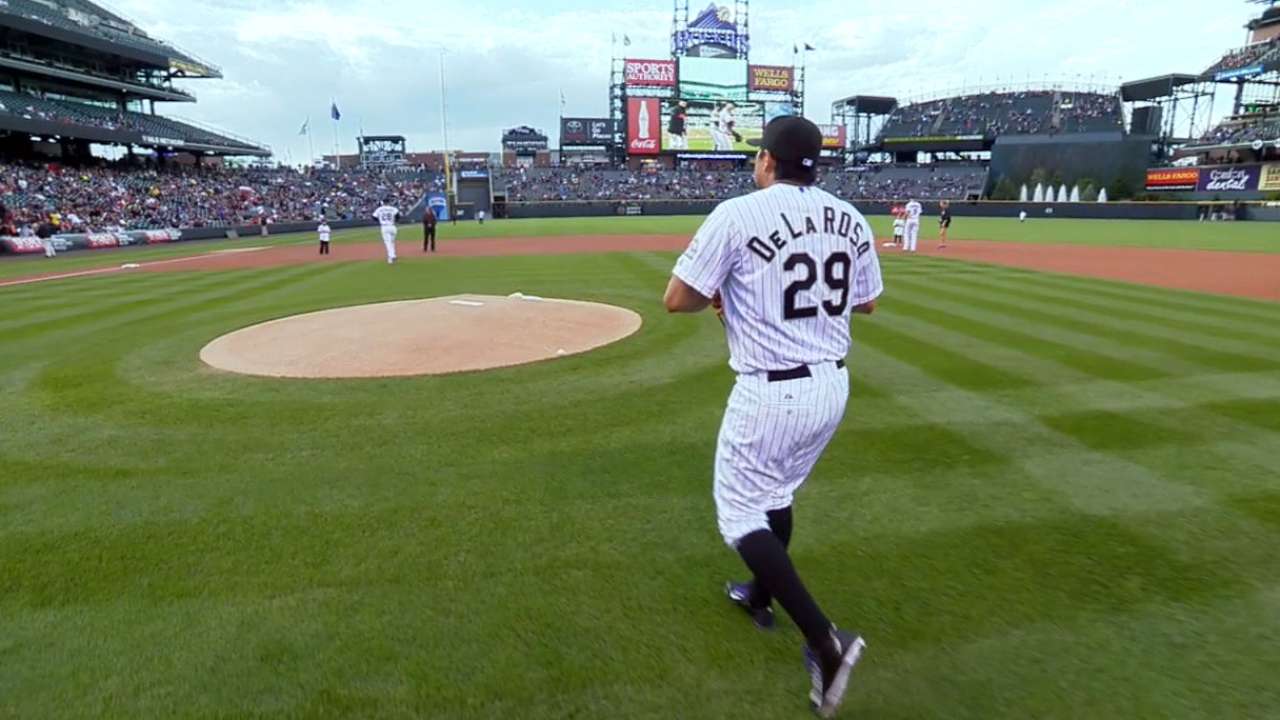 DENVER -- Jorge De La Rosa had come and gone from the mound Saturday night long before speedy Nori Aoki came sliding home on Joe Panik's firm bunt to help give the Giants a 5-4 win over the Rockies in 11 innings.
But De La Rosa pitched five solid innings and rebounded from his poor 2015 debut. He allowed four hits and two runs with two walks -- back-to-back with two outs in the fifth -- and seven strikeouts in a 90-pitch effort against San Francisco.
More
Jack Etkin is a contributor to MLB.com. This story was not subject to the approval of Major League Baseball or its clubs.