Butler could be in line for rotation job with shoulder fatigue waning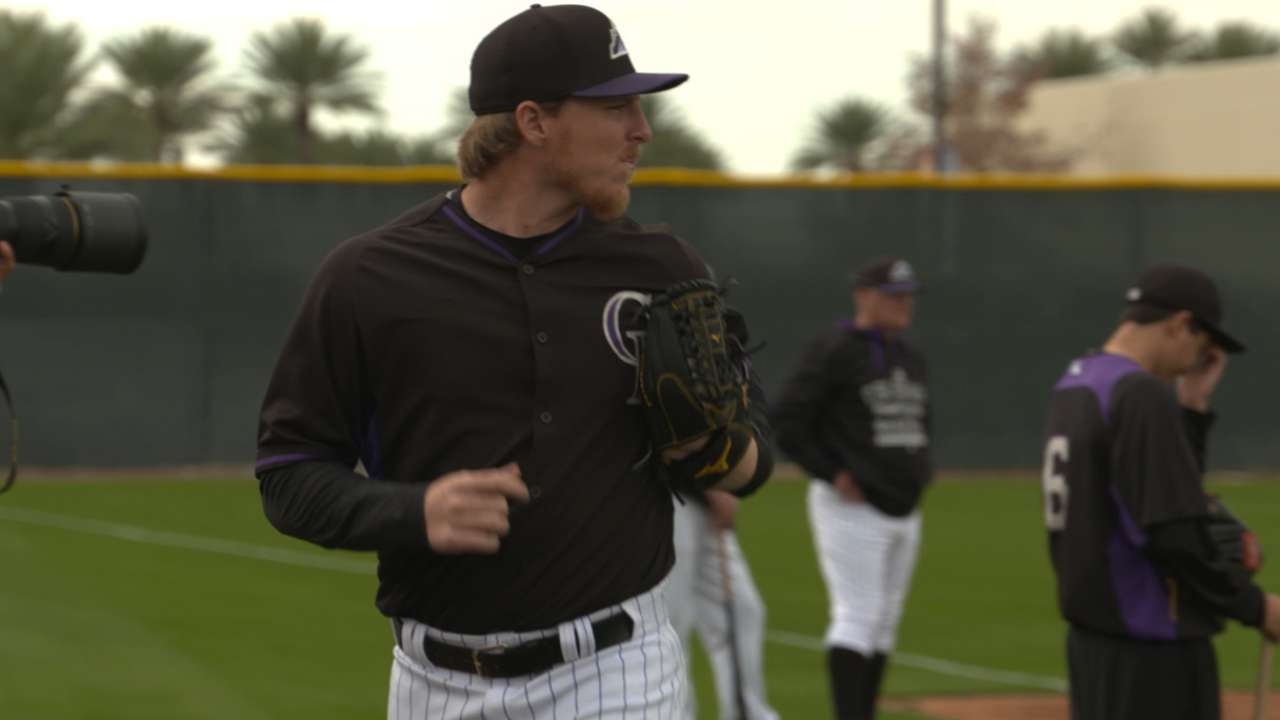 SCOTTSDALE, Ariz. -- With his right shoulder feeling better, right-hander Eddie Butler decided Wednesday to play long toss with hopes of earning the Rockies' available starting rotation job.
Butler left his last start, Monday against the Athletics, with what was described as right shoulder fatigue, and was told not to do anything for a couple of days. But Butler began feeling better Tuesday and by Wednesday was itching to test it. If Butler can pitch Saturday, he is in line to start the third game of the season at Milwaukee.
More