Arenado pads already ridiculous highlight reel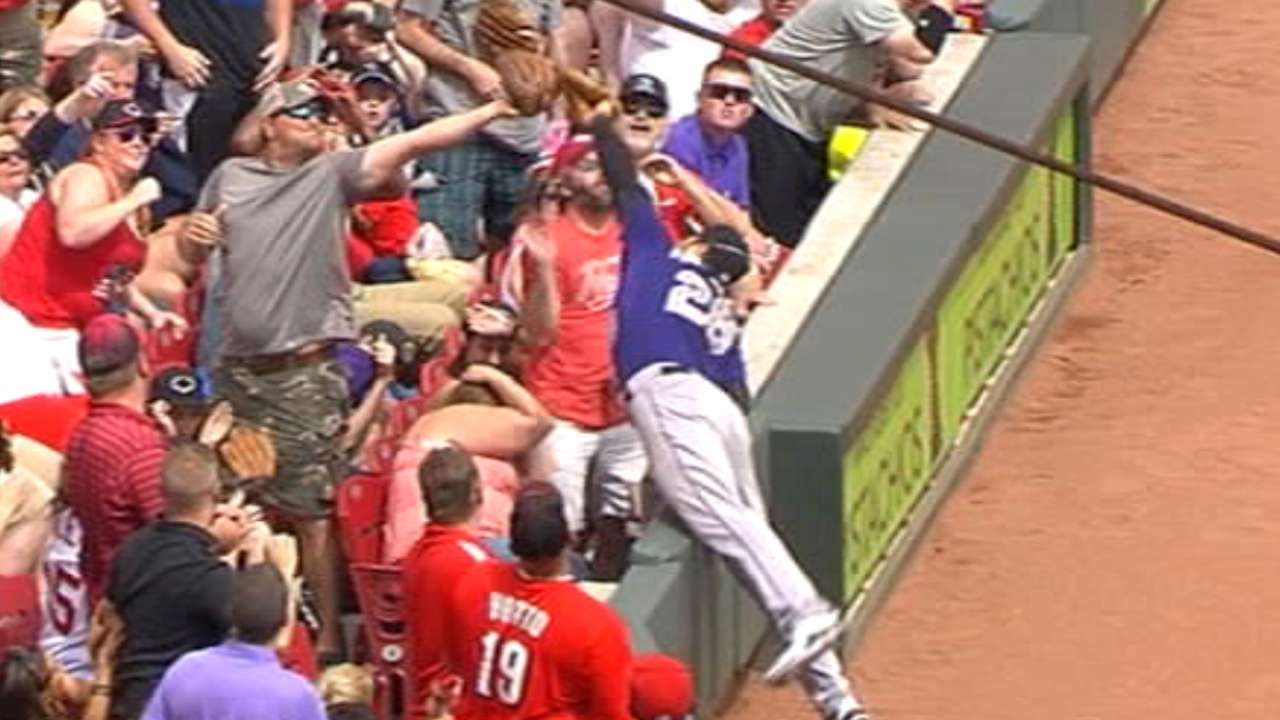 CINCINNATI -- After slamming into a roll of tarp to catch a foul ball on April 14 in San Francisco, and feeling the requisite pain, Rockies third baseman Nolan Arenado swore he'd think twice before charging into the field barriers. ... Then came Monday, and there was no such hesitation.
In the bottom of the eighth with the Rockies and Reds tied at 4 at Great American Ball Park, Arenado raced to foul ground and flipped over the wall to grab Skip Schumaker's popup. As Arenado tumbled to the feet of the fans in the front row, his Adam's apple scraped on the concrete wall behind the padding.
More