No answers, or wins, in Rockies' rough patch
Frustration mounts as skid hits seven with twin-bill losses to D-backs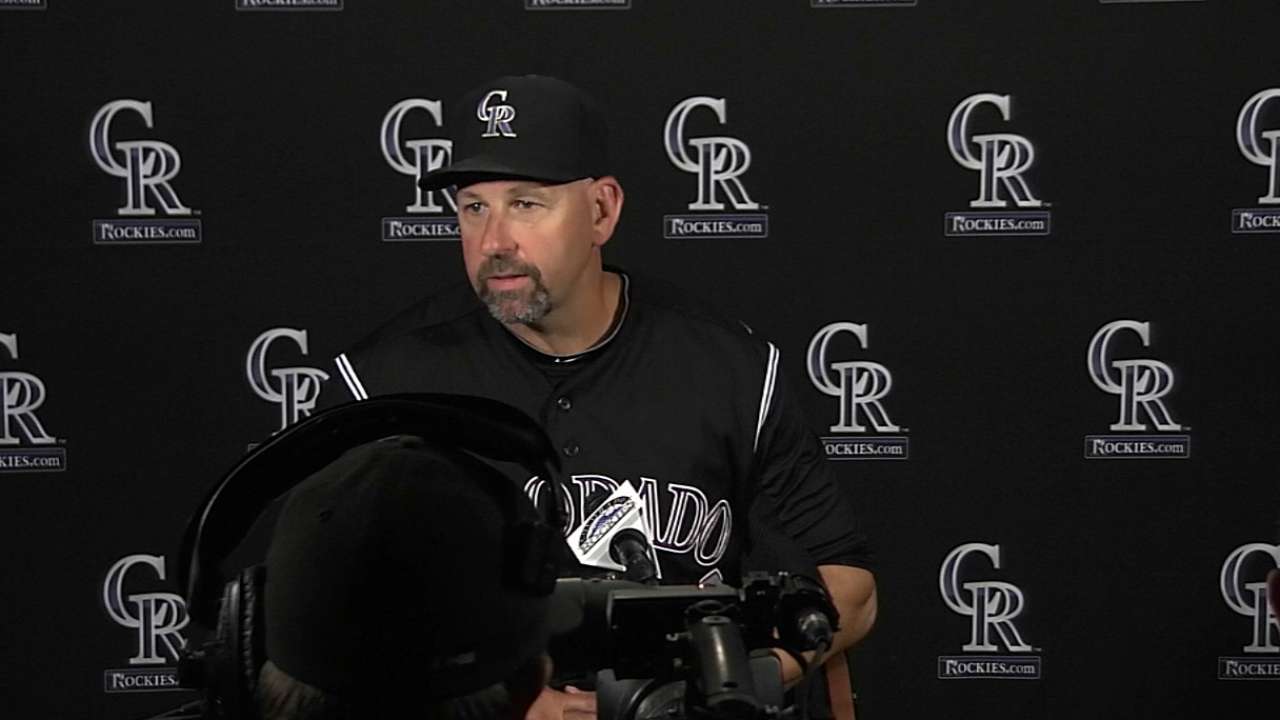 DENVER -- The problem with the Rockies' seven-game losing streak, which has dropped them to fifth place in the National League West after a promising start, is that they must defend themselves in the face of scary numbers.
A 5-1 loss in the nightcap of Wednesday's doubleheader with the D-backs was the latest for Colorado, which has been outscored, 65-25, during its seven-game skid and has dropped 13 of 17. The hard questions start when the Rockies look in the mirror.
"Any team that's under .500 early in the season, they're going to ask themselves some questions: 'Are we a better team than this?'" Rockies shortstop Troy Tulowitzki said. "The bottom line is we haven't played good baseball."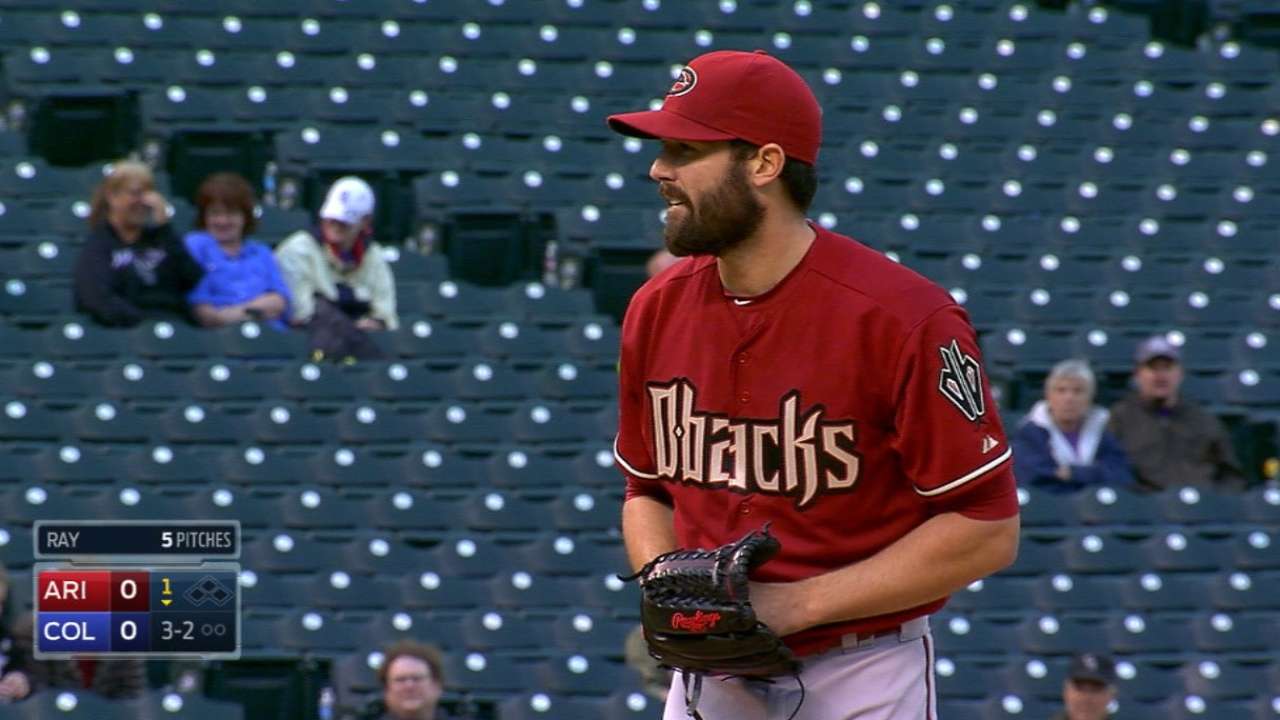 The doubleheader brought the type of performance that raises questions. In the Rockies' 13-7 Game 1 loss, lefty Tyler Matzek walked six and lasted just two innings, offering a poor start that has become familiar. In the nightcap, righty Jordan Lyles pitched seven solid innings, allowing four runs and striking out six, but the offense was stifled by Robbie Ray and two relievers.
The club has appeared out of sync during its skid, taking on the characteristics that often define a struggling team. A few examples:
• On Sunday in San Diego, the Rockies scored five runs off Padres right-hander James Shields, but Kyle Kendrick pitched worse in an 8-6 loss.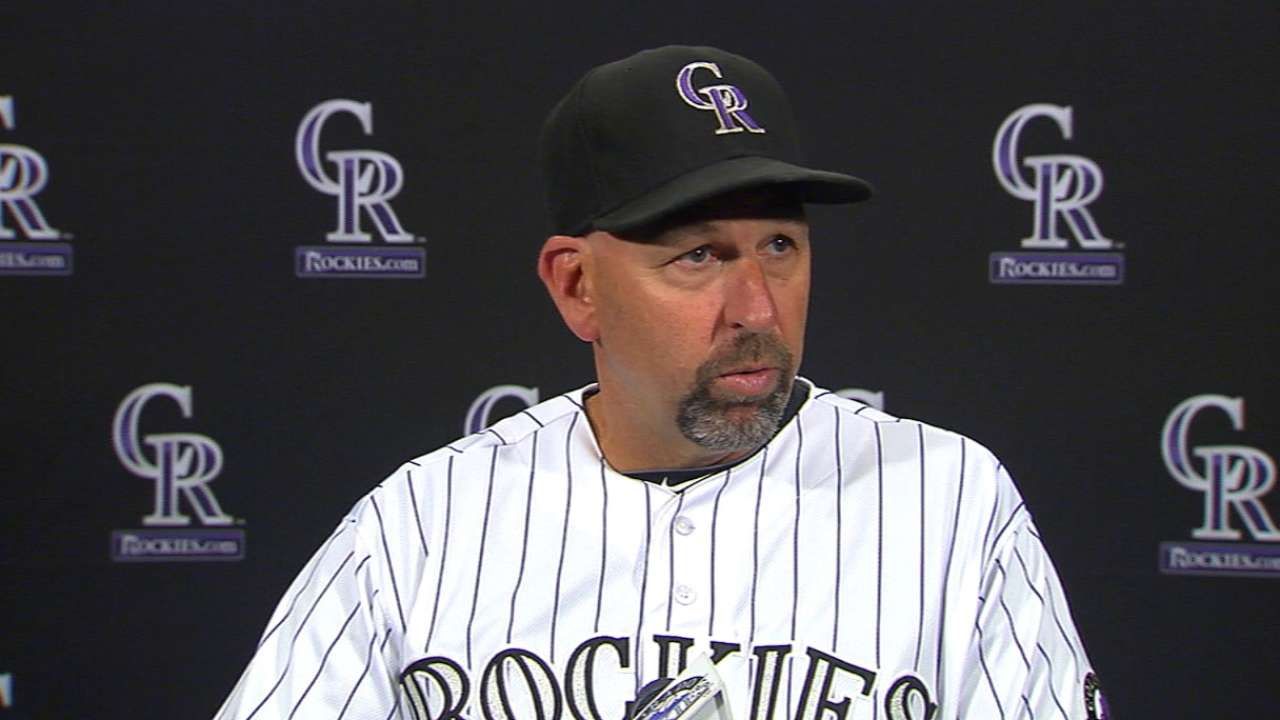 • Wednesday's opening game saw the Rockies match their season high at the plate with seven runs, only to be undone by Matzek's poor control.
• Lyles' start in the nightcap was the type that should normally be strong enough to win a game at Coors Field, with the offense the Rockies possess.
"It's not often this offense doesn't put up a handful of runs," Lyles sad. "For us starters, we know to just keep us in the game and we know they'll come around.
"It wouldn't surprise me if we'd go on a tear next week and start putting up big numbers. But we aren't going anywhere unless our starters, myself included, pick it up some -- a lot, actually."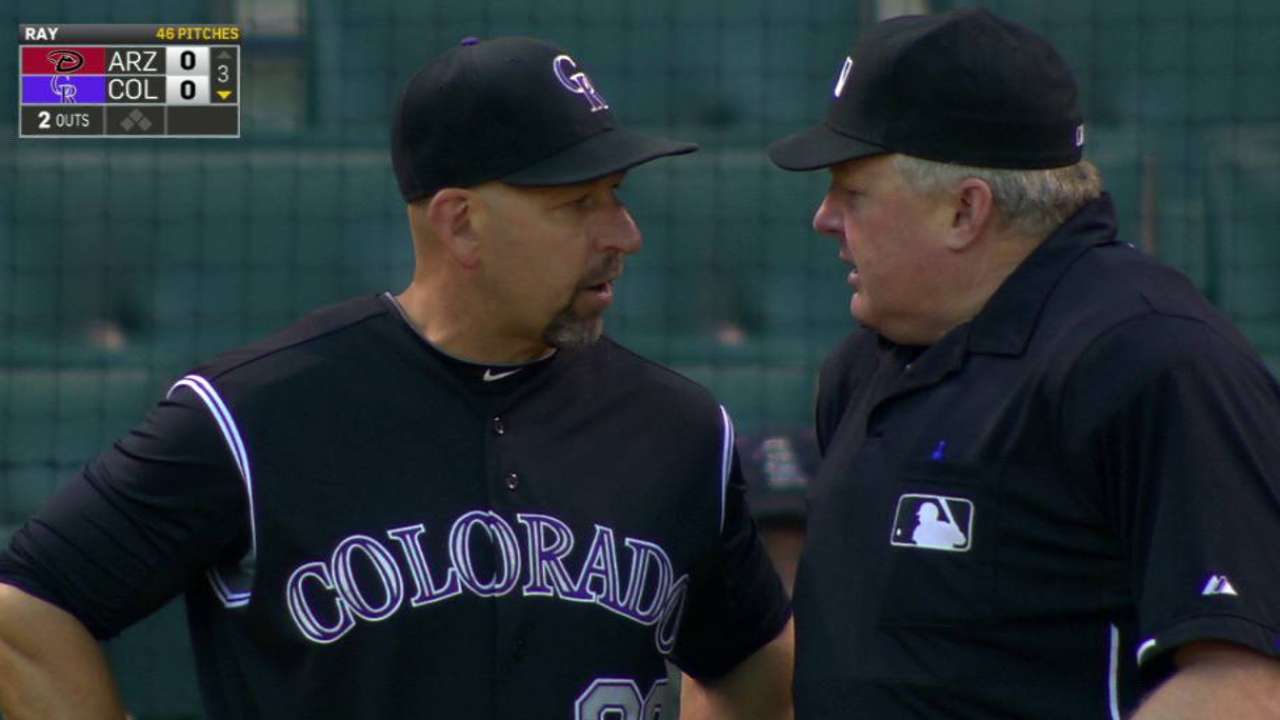 Manager Walt Weiss, ejected during the third inning on Wednesday night, couldn't offer much resistance when asked if the Rockies are underperforming at this point.
"That's fair," Weiss said. "Over the last week, I can't argue that. There's no magic pill. Show up and compete. We've got to pitch better, and we've got to take better at-bats. We've got to play better."
The Rockies entered the year with the hope that their starting pitching would match their high-scoring offense. But during the skid, Rockies pitchers have posted a 9.78 ERA, allowing 13.7 hits per nine innings, 4.03 walks per nine and 1.40 homers per nine.
Equally discouraging is that the offense has batted .246 with a .441 slugging percentage and a difficult-to-explain .275 on-base percentage.
"We're just disappointed," Rockies second baseman DJ LeMahieu said. "No one's pointing fingers. No one's blaming anybody, and I don't think anyone's making excuses, either. It's just a really rough stretch. Everyone's frustrated.
"We just haven't found that rhythm."
Thomas Harding is a reporter for MLB.com. Follow him on Twitter @harding_at_mlb, and like his Facebook page. This story was not subject to the approval of Major League Baseball or its clubs.