LeMahieu's hit streak ends at 8 straight ABs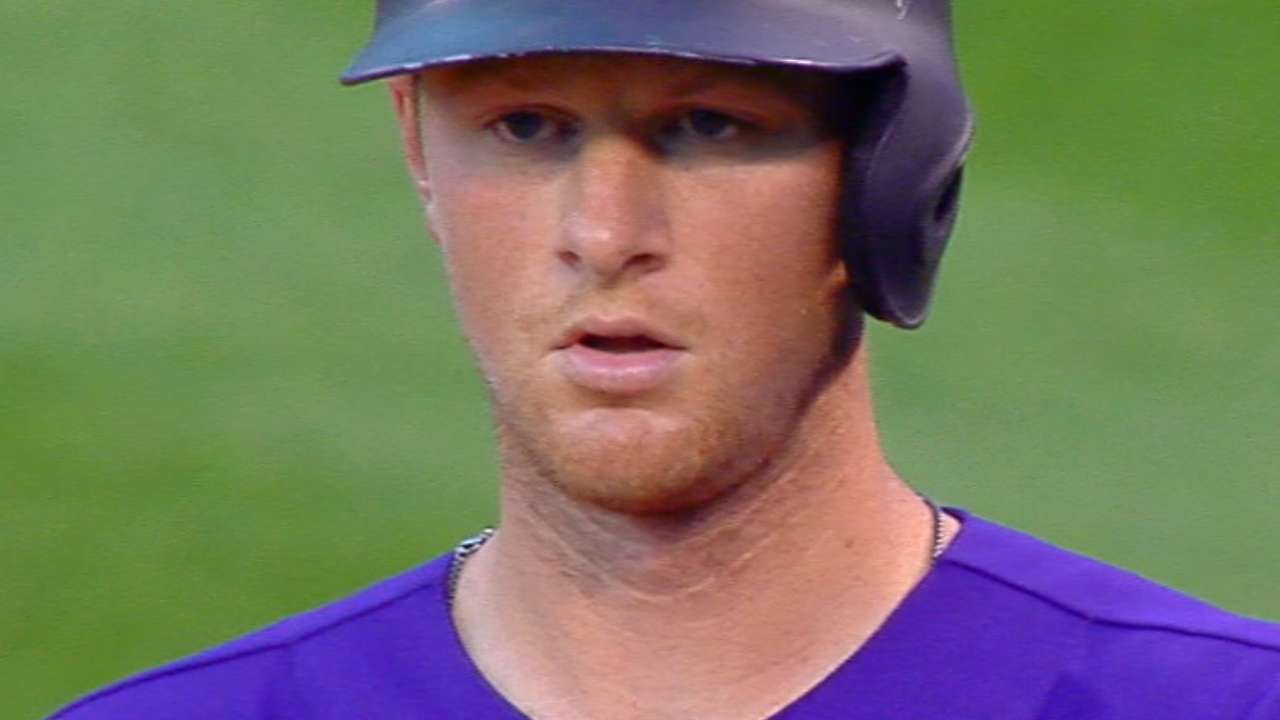 DENVER -- Rockies second baseman DJ LeMahieu continues to quietly plug away as he ascends the ranks of the National League batting race.
LeMahieu went 3-for-3 in Tuesday's 6-2 victory over the Nationals, starting the series with hits in seven straight at-bats. With a pair of walks bookending the streak, he reached base in nine straight plate appearances, which is three shy of the franchise record.
LeMahieu hit a single in the first inning of Wednesday's 12-10 win over the Nationals but struck out later that inning, which ended his streak of hits at eight at-bats (one shy of the franchise record) and 10 plate appearances reaching base. He also recorded an RBI single in the fifth inning.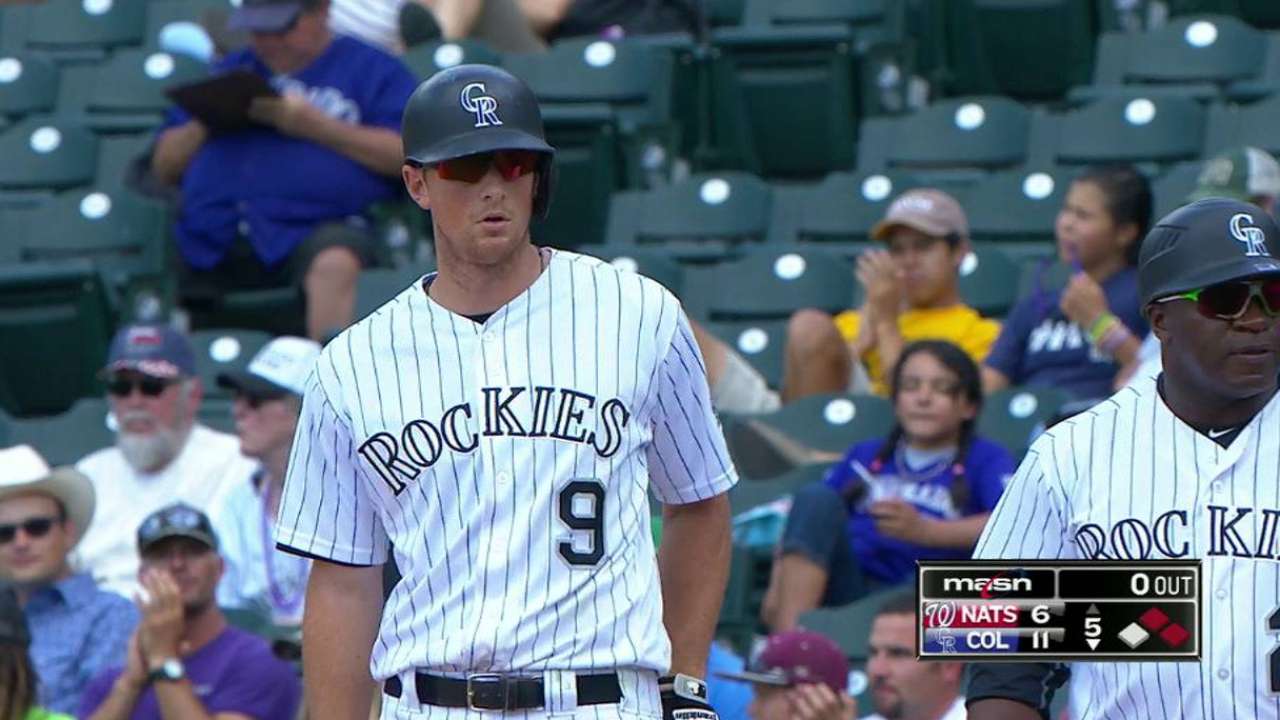 The Rockies' record holder for consecutive plate appearances reaching base? That would be current first-base coach Eric Young, who played alongside the team's current manager, Walt Weiss.
"His steadiness reminds me a lot of Walt, my double-play partner," Young said. "You don't know if DJ is 0-for-4 or 4-for-4, he has the same demeanor. When I look at him doing more things -- he probably hit a little better than skip -- his demeanor of approaching and preparing each and every day is the same."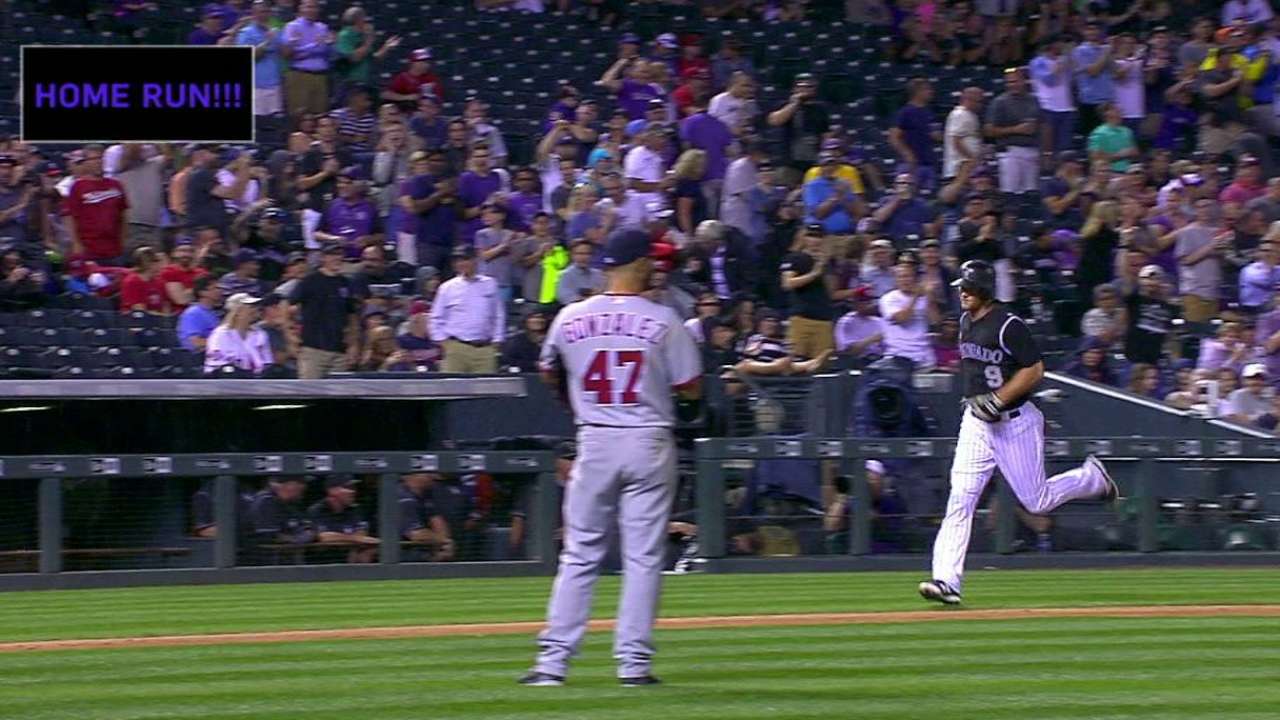 LeMahieu owns a nine-game hit streak and picked up his third four-hit game of the season on Monday.
LeMahieu's recent hitting surge has pushed his batting average up to .343, which is second in the NL behind Washington's Daniel Murphy by five points. But despite the average and a start in the All-Star Game last season, he doesn't receive much national attention.
"I think home runs make headlines, and they make the highlights," Weiss said. "You can see DJ's power is coming. There's a lot of raw power in there. I think he's going to be a guy that's going to hit some home runs. He's going to put together some seasons where he really slugs. He's a very unassuming guy. He doesn't say much. He's not a self-promoter. But to people within the game, they know exactly who he is and what he's all about."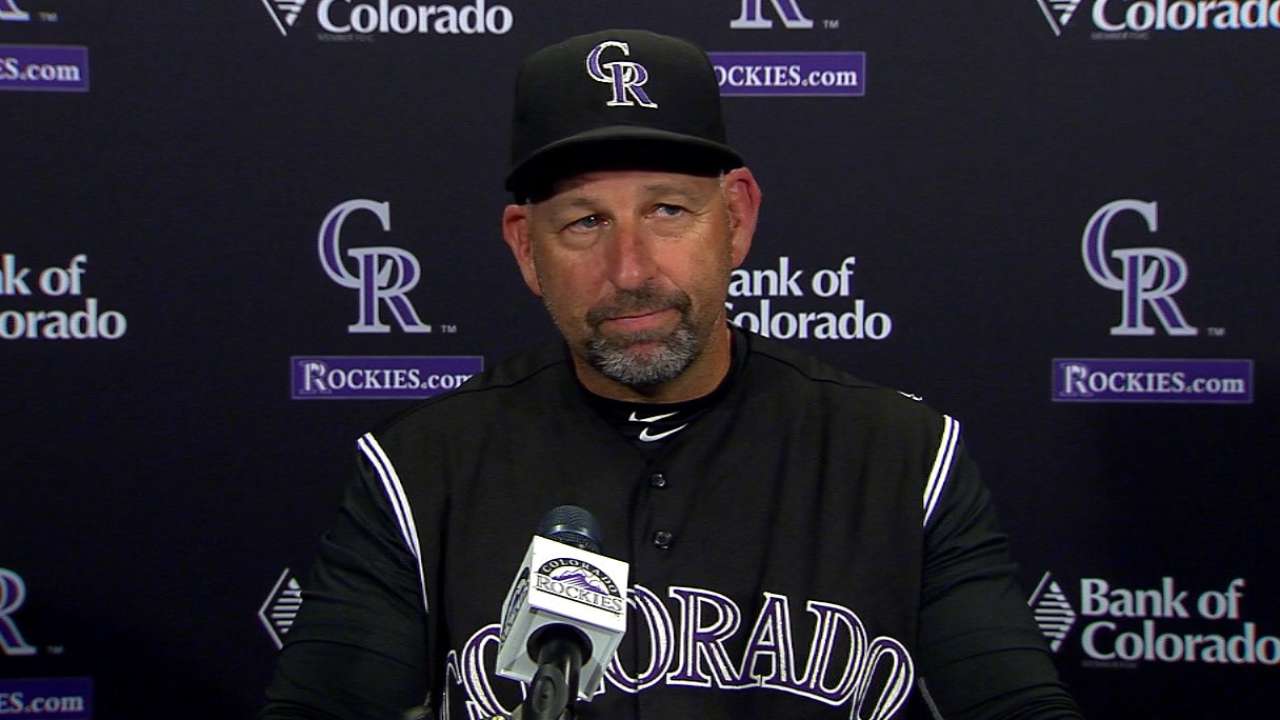 LeMahieu only has nine home runs this season -- which is already a career high -- but his power came through in a big way Tuesday. His two-run home run in the third inning tied the game after the Nationals struck first in the top of the inning.
LeMahieu scored the go-ahead run in the fifth after tripling, but he only had one chance to complete the cycle, which came in the seventh inning. Nationals reliever Blake Treinen didn't give him anything to hit, however, and LeMahieu drew a walk and scored three batters later for the game's final run.
"That would've been nice," LeMahieu said. "I was thinking about it on the field. I was thinking that a double will get this. But it's a close game, and you've just got to just have a good at-bat."
Perhaps that's why Young compared LeMahieu to Weiss, calling him "a very unselfish player."
Ben Weinrib is a reporter for MLB.com based in Denver. This story was not subject to the approval of Major League Baseball or its clubs.