Parra gets 1,000th hit; Cardullo notches first
Hundley reaches 600-hit level with game-deciding homer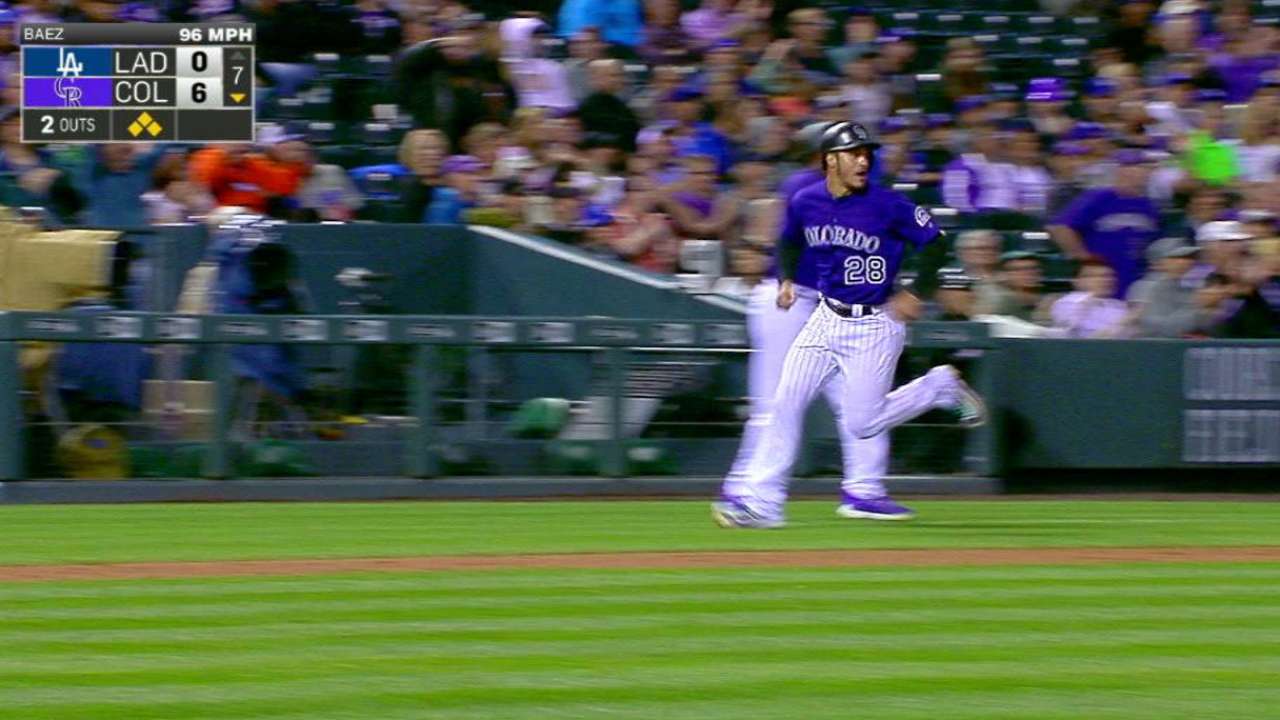 Parra became the third active Rockies hitter to have reached the milestone, joining Carlos Gonzalez (1,122) and Mark Reynolds (1,061). He took his time to get the hit, however, starting 0-for-4 before lacing an RBI single up the middle off Pedro Baez in the seventh.
"It was big, really big," said Parra, who said he felt extra adrenaline. "I'd like to say thank you to God, say thank you to my family, my son, my wife, my fans. It's not easy. It's easy to say, but it's not easy to make it here. I'm happy, and I'm going to continue working hard."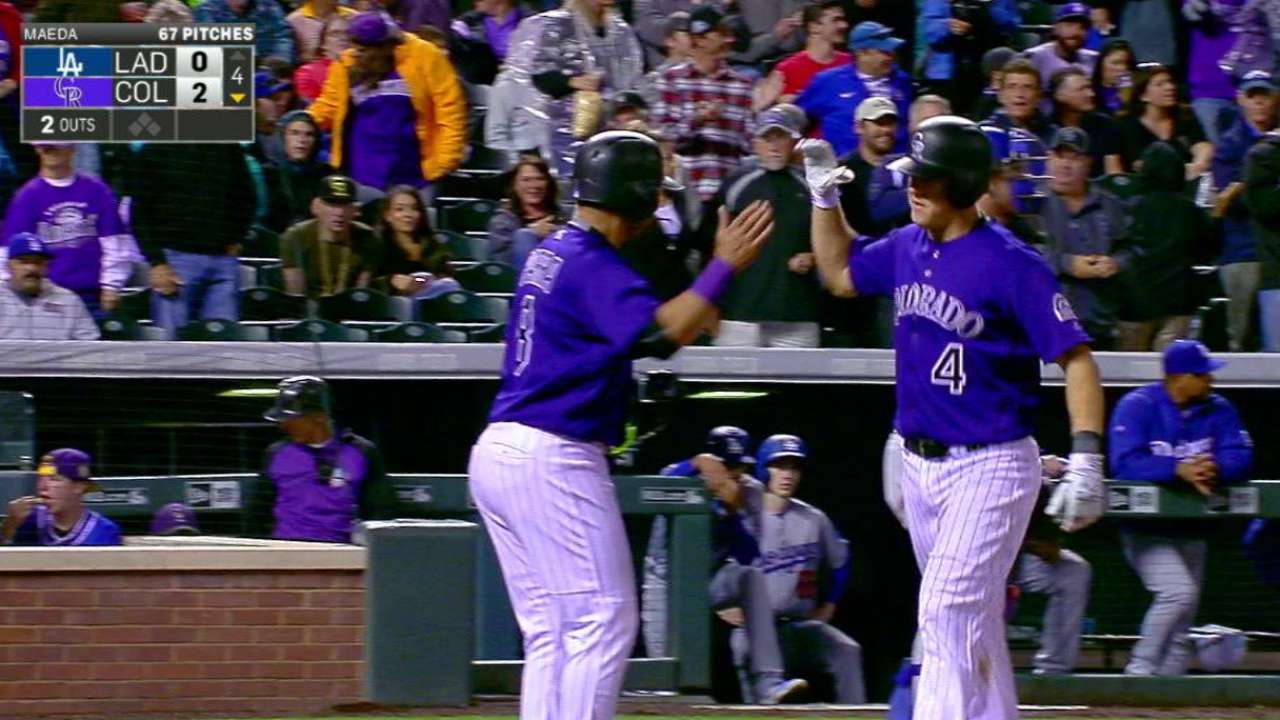 Hundley didn't realize he was closing in on 600 hits, but his fourth-inning two-run homer turned the tide in the game. His homer ended up being the deciding factor with the way starter Jon Gray and the Rockies bullpen pitched.
Cardullo's hit was fairly inconsequential in the team's blowout win, but the career milestone did not go unnoticed by teammates. It was even more special considering his background.
Cardullo, 29, was signed by the Rockies this past offseason after he played four years of independent-league baseball. He hit .308 with Triple-A Albuquerque and earned a callup Friday.
"It was extra special seeing Cardullo getting his first hit," Rockies manager Walt Weiss said. "It's a great story of perseverance. He's a really good kid. You don't stick around and succeed and get to this point if you're not a great teammate, and you've got to have an outstanding work ethic to overcome the odds like he has. Those other hits are special too, Hundley and Parra, but that first one is nice to see."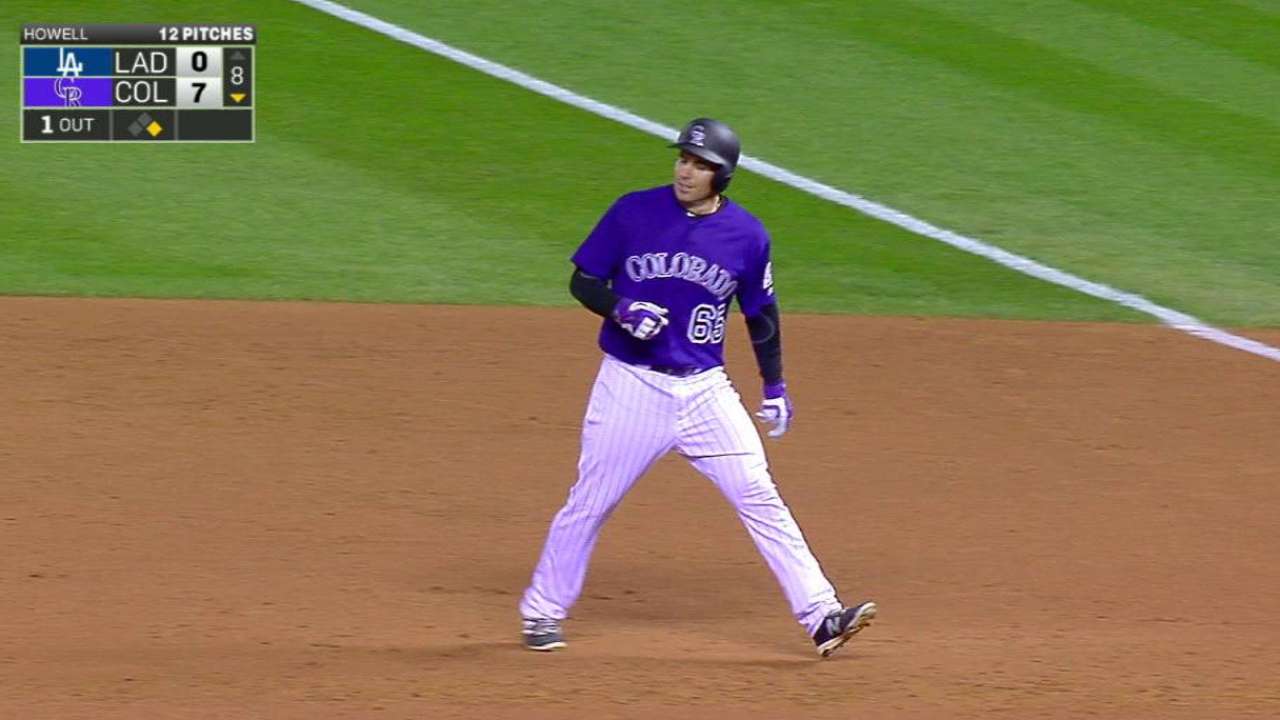 Cardullo was making his Coors Field debut with his pinch-hit in the eighth inning. He was 0-for-4 in his first four career at-bats with a walk.
"That at-bat, I was just trying to have a good at-bat to get on base to help the team win, and it was a great feeling," Cardullo said. "Getting that first hit, you can't really describe it."
But with four years out of the Major League Baseball system, did he believe he would ever get that first big league hit?
"You've got to hope for it," Cardullo said. "Last year at this time, I was in New York playing independent baseball and now having this first hit, all the blessings are from God. I just can't believe it."
Ben Weinrib is a reporter for MLB.com based in Denver. This story was not subject to the approval of Major League Baseball or its clubs.