Bettis bests Giants for Rockies' first CG of '16
Right-hander takes perfect game into fifth, allows 2 hits in first career shutout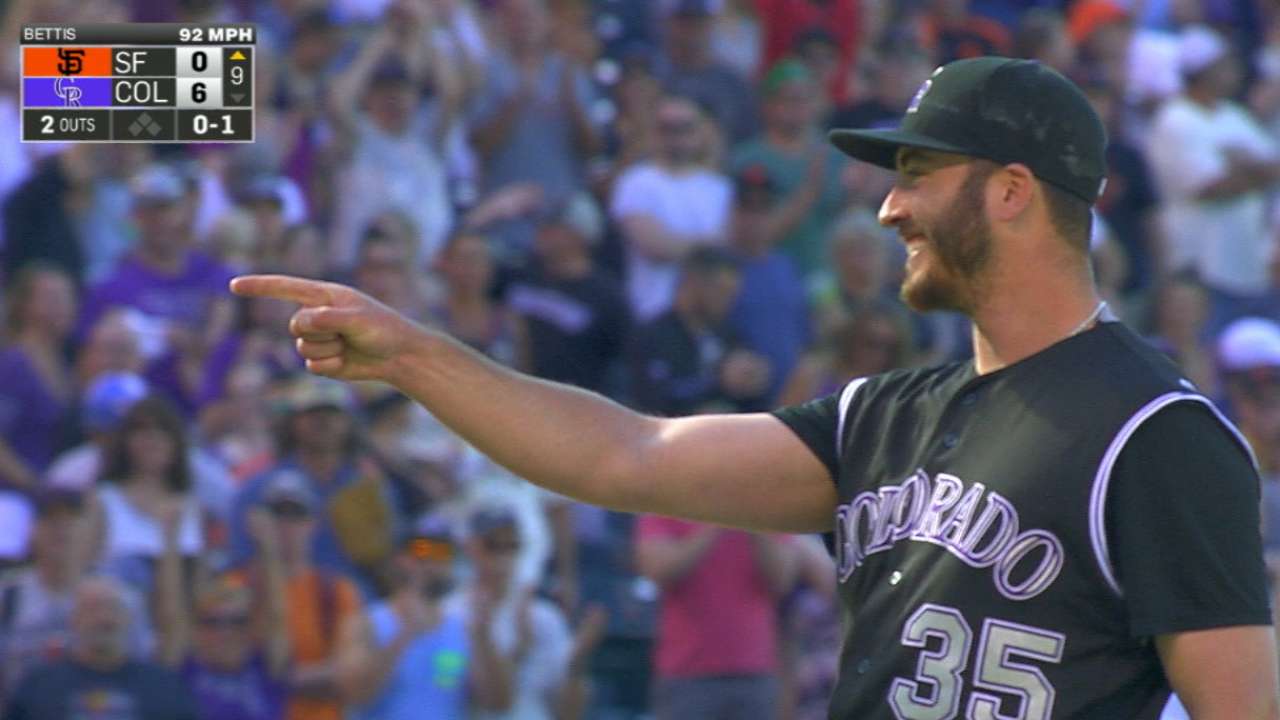 DENVER -- Rockies right-hander Chad Bettis pitched the game of his life Monday with a two-hit shutout in a 6-0 win over the Giants.
Bettis didn't allow a baserunner until there were two outs in the fifth inning and pitched the first two-hit shutout for the Rockies since Jason Marquis blanked the Dodgers on June 30, 2009.
"Everything was working," Rockies manager Walt Weiss said. "He was commanding the fastball and using the curveball and changeup really well. He was commanding the secondary stuff. He could throw any pitch at any time for a strike, and when you do that, you win."
Bettis struck out seven -- one short of his career high -- and garnered a season-high 15 groundouts against just two flyouts. The Giants didn't hit a ball out of the infield until the fourth inning, when Denard Span flied out to left field.
"I think the best feel for stuff, maybe not the best stuff," Bettis said. "I was just trying to get outs. The fact that they were beating the ball into the ground helps. That's what I try to take into every start, just keep the ball down and see where it goes because it's hard to lift those balls."
Complete. Game. Shutout.#RoxWin! pic.twitter.com/mSi2Amw1u1

— Colorado Rockies (@Rockies) September 5, 2016
With the Rockies using a six-man rotation, having an off-day last Thursday, and flipping him and Jon Gray in the rotation, Bettis was working on a week's rest. While Bettis said he prefers pitching every five days, he understands why the team is using an extra starter since the promotion of top prospect Jeff Hoffman.
"You get a guy out of his routine, pitching on the seventh day instead of the fifth day, you never know," Weiss said. "I was thinking about it, and he went 3-0 on the first hitter, and it crossed my mind. It was all good from there on."
Bettis always works quickly, and he used his tempo to find a rhythm early on. Between his complete game and the Rockies scoring all six runs in one inning, the game ended after two hours and 24 minutes, their shortest game of the season.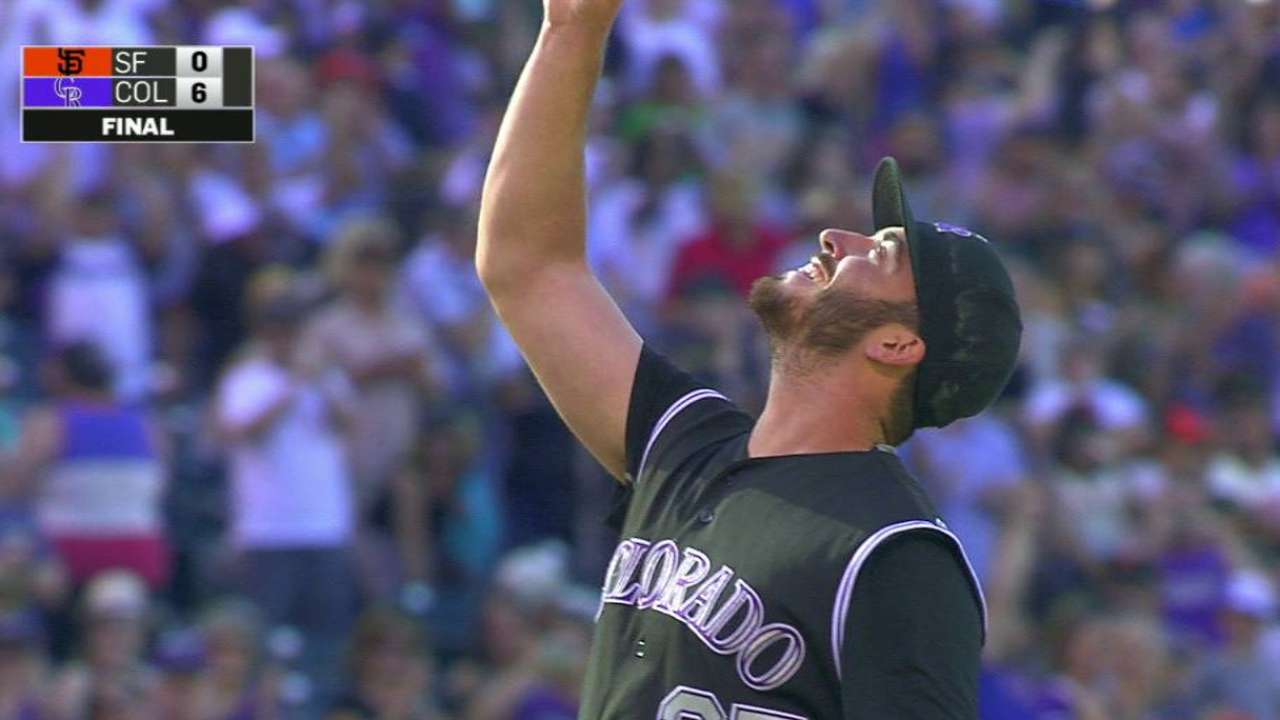 Aside from the excitement of winning their sixth game in nine days, Weiss was glad to see Bettis do well from a personal standpoint. Bettis has been a leader in a rather young rotation, and this was by far his best start of the season.
"You're always pleased for those guys who do things the right way," Weiss said. "He works the right way, he prepares the right way, he's a great teammate, leader, and I always love when those guys get rewarded by the game. He's put a lot of time and a lot of work in. Outings like that don't just happen. He prepared himself to pitch like that."
Ben Weinrib is a reporter for MLB.com based in Denver. This story was not subject to the approval of Major League Baseball or its clubs.