Hoffman's emergence reminds Weiss of Gray
Young pitching has been key to Rockies' season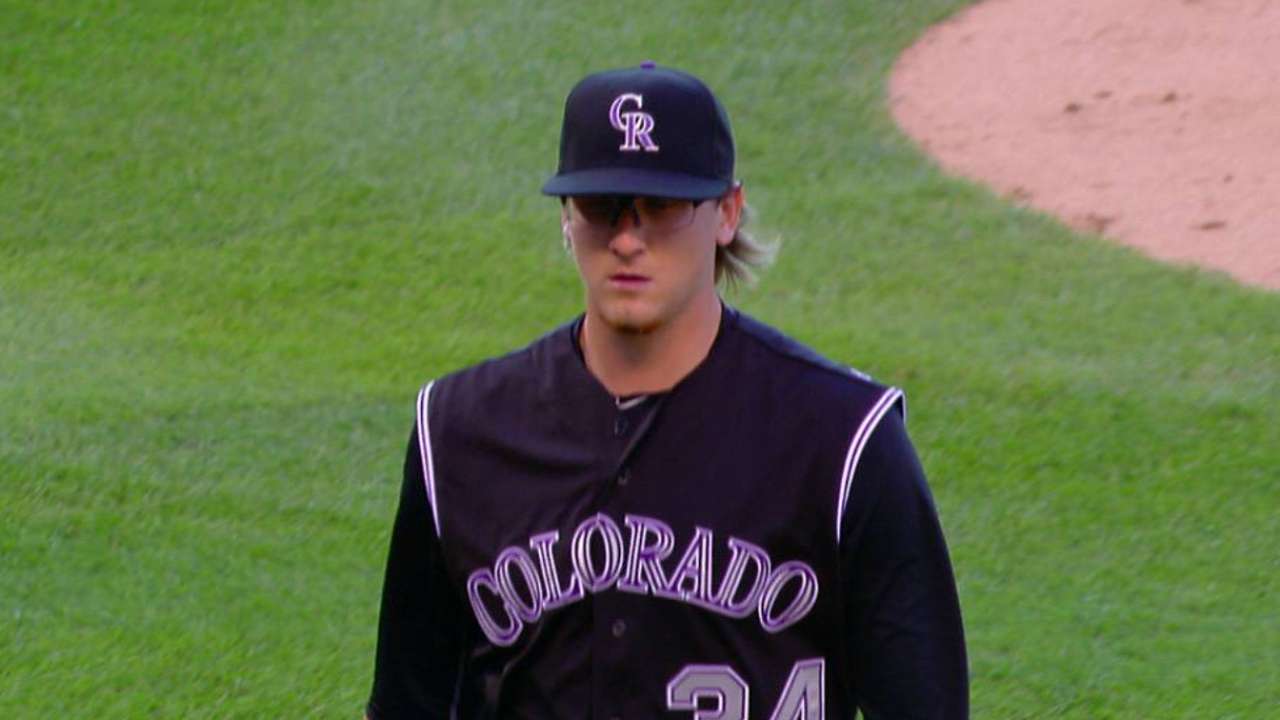 DENVER -- A large part of the Rockies' resurgence this season can be credited to the emergence of their young pitchers.
Last August, Colorado called up 2013's No. 3 overall pick, right-hander Jon Gray, who made nine starts at the end of the season. This August, they turned to the ninth pick of the 2014 draft, right-hander Jeff Hoffman.
Both hard-throwing starters had their fair share of struggles to start. Hoffman has given up 27 runs (15 earned) in 22 1/3 innings with his strikeouts down (9.4 to 5.2 K/9) and walks up (3.3 to 4.8 BB/9) in the Majors compared to the Minors. Gray gave up 26 runs (25 earned) over 40 2/3 innings.
"I think there are a lot of similarities," Rockies manager Walt Weiss said. "You're learning out on the job. Your experiences at the Minor League level are very different than they are here. Those guys, Jon last year and Hoffy this year, are finding that out."
The experience at the end of last season proved valuable for Gray, who has been solid in 2016. Although his 4.69 ERA is 69th among 81 qualified pitchers, his peripheral numbers suggest a much better season.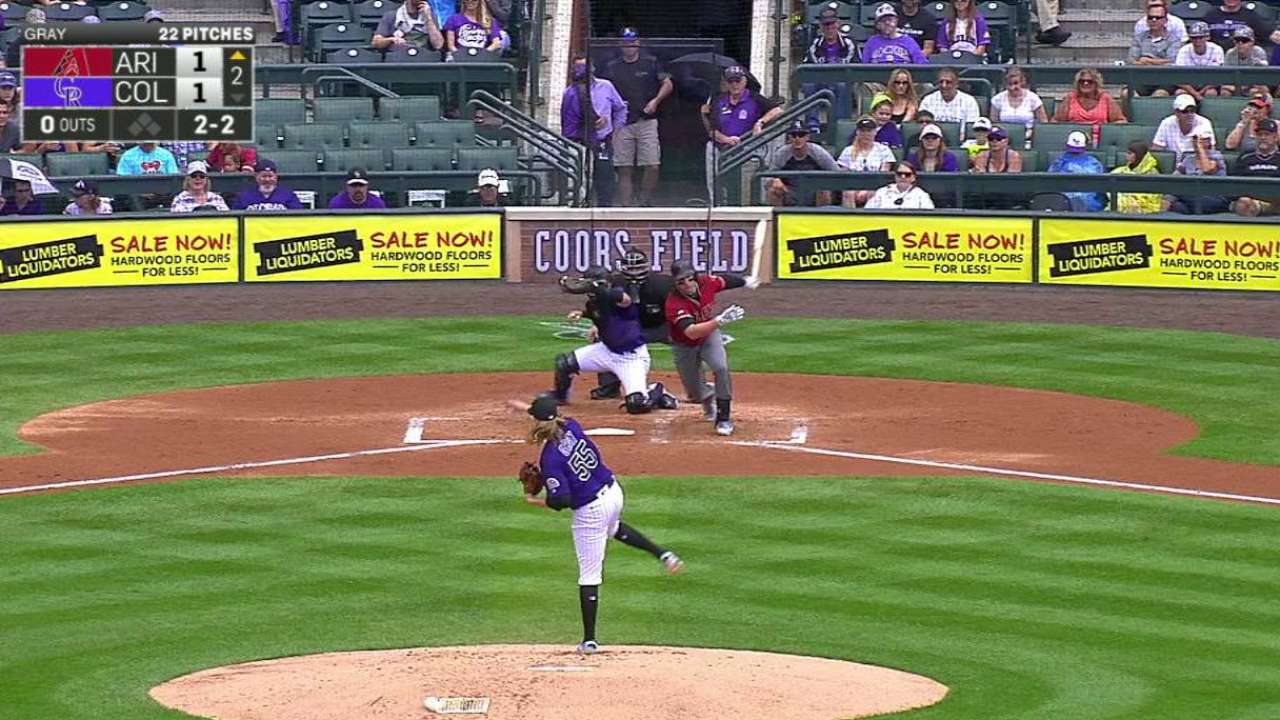 Gray's strikeouts are up from 21.6 percent to 24.6 percent, and his 83 FIP- (a statistic that uses factors that the pitcher can control and is adjusted for home ballpark and league) suggests he is 17 percent better than the league average pitcher.
Hoffman is still searching for his first win and has given up seven runs in three of his five starts. But with improved fastball command, Weiss hopes that a turnaround could be coming soon.
"He's got a good fastball, but all your stuff is diminished when you're working in bad counts," Weiss said. "In 2-0 counts, the stuff doesn't play quite as well. I think that's the most important thing: Getting into good counts so he can use his weapons. He's obviously a talented kid. The ball comes out of his hand real well. He's showing a good breaking ball."
Worth noting
• Right-hander Jairo Diaz continues his recovery from Tommy John surgery, which he underwent in March. He is expected to fly to the team's facility in Scottsdale, Ariz., on Tuesday to throw his first bullpen session. Diaz has been throwing from as far as 120 feet.
Ben Weinrib is a reporter for MLB.com based in Denver. This story was not subject to the approval of Major League Baseball or its clubs.