Descalso a vital veteran presence for Rockies
Infielder proves worth again with pinch-hit game-winner vs. SD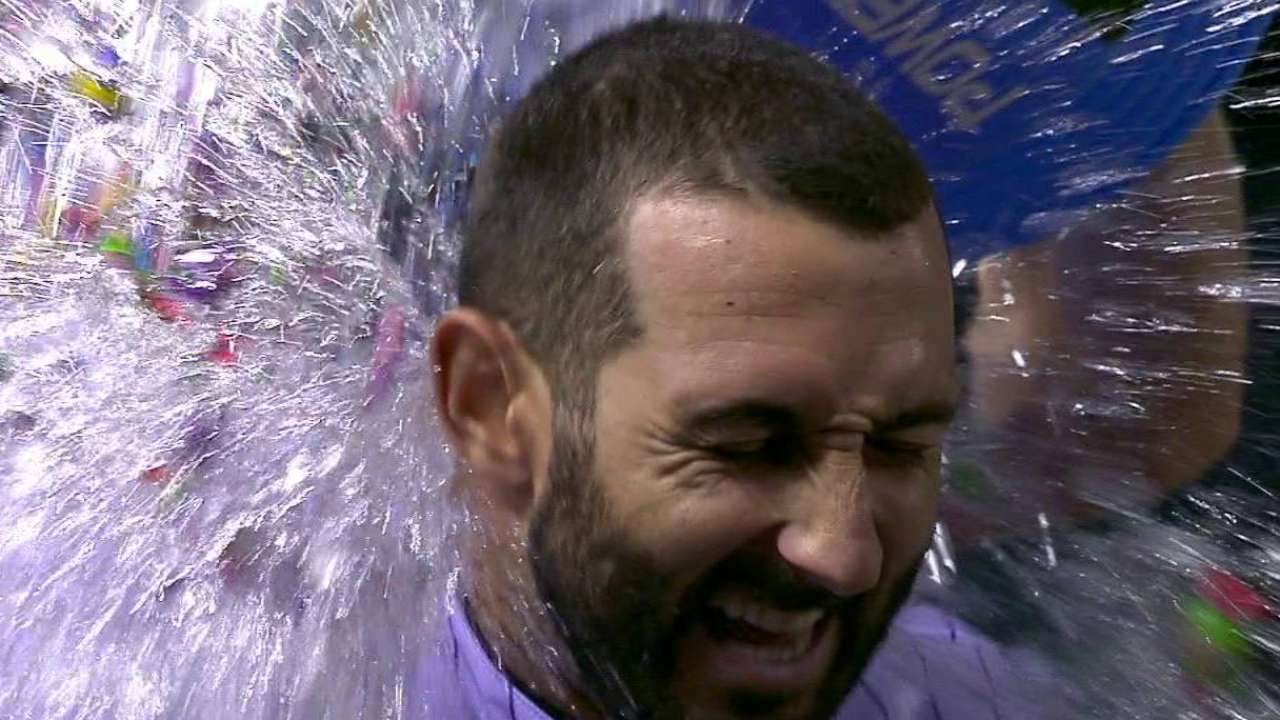 DENVER -- Rockies infielder Daniel Descalso has been extremely valuable in the second and final year of his $3.6 million deal.
Friday was another example of his strong play with a pinch-hit walk-off single off the center-field wall in the Rockies' 8-7 win over the Padres at Coors Field.
Descalso is hitting a remarkable .272 with an .820 OPS after hitting .205 with a .607 OPS in 2016. He credits his turnaround to a much-improved swing after studying reigning American League Most Valuable Player Josh Donaldson, Mookie Betts, and former Cardinals teammate Matt Carpenter.
"I just found a swing that I can repeat, and that I feel confident in," Descalso said. "It has just allowed me to simplify my at-bats and just worry about getting good pitches to hit and putting good swings on it instead of worrying about what's wrong with my swing and my timing. It's just put me in a simpler mindset and simpler approach."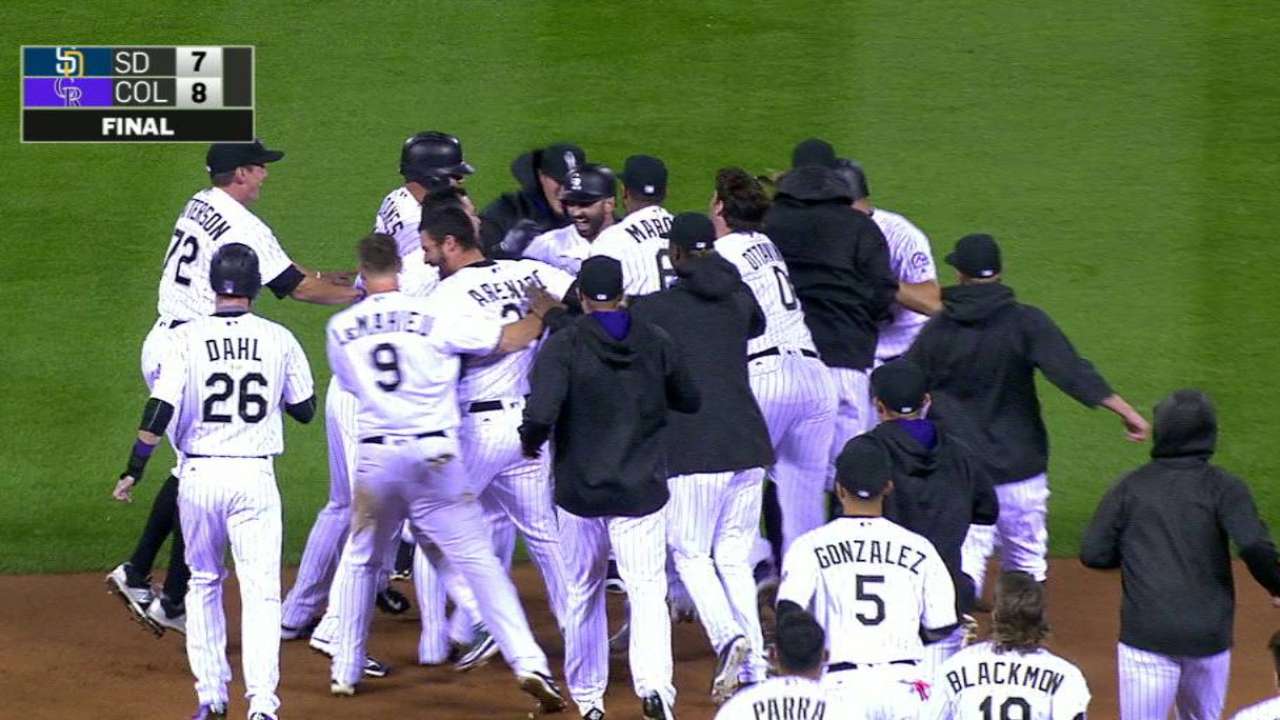 Descalso has played a variety of roles this season, mostly as the backup to rookie shortstop sensation Trevor Story. But ever since Story's season-ending thumb injury on July 30, Descalso has started 31 of 43 games, mostly at shortstop.
"He's having a very good year," Rockies manager Walt Weiss said. "He worked on some things in the offseason. A little rhythm in the box, much more so than he had a year ago. He's created a little more leverage. He's impacting the ball much more differently than we saw a year go. He's been a guy that's been an extra-base threat when he's been in there."
The Rockies brought Descalso in as a free agent to be a veteran presence with playoff experience, as he played a part-time role in two World Series runs with the Cardinals in 2011 and 2013. And with a Rockies team as young as any in baseball, a veteran like Descalso could prove extremely valuable to keep around.
Descalso may not find consistent playing time in Colorado with three All-Star caliber infielders in Story, Nolan Arenado and DJ LeMahieu, but Descalso enjoys playing in his new home, but he hits free agency this winter.
"There's a lot of talent in this room, and I think we've seen that throughout this year," Descalso said. "We've had our ups and downs, but those ups and downs are going to come with the young team. Guys here who need to take the steps in the right direction are taking those steps and getting better.
"I love it here, and it's been a great place for me and my family. You never know what's going to happen after the season's over, and I'm sure there will be other opportunities, but this has been a great place, I love the guys in this clubhouse, and it's been fun."
Ben Weinrib is a reporter for MLB.com based in Denver. This story was not subject to the approval of Major League Baseball or its clubs.