Rockies' Gonzalez bruises finger on HBP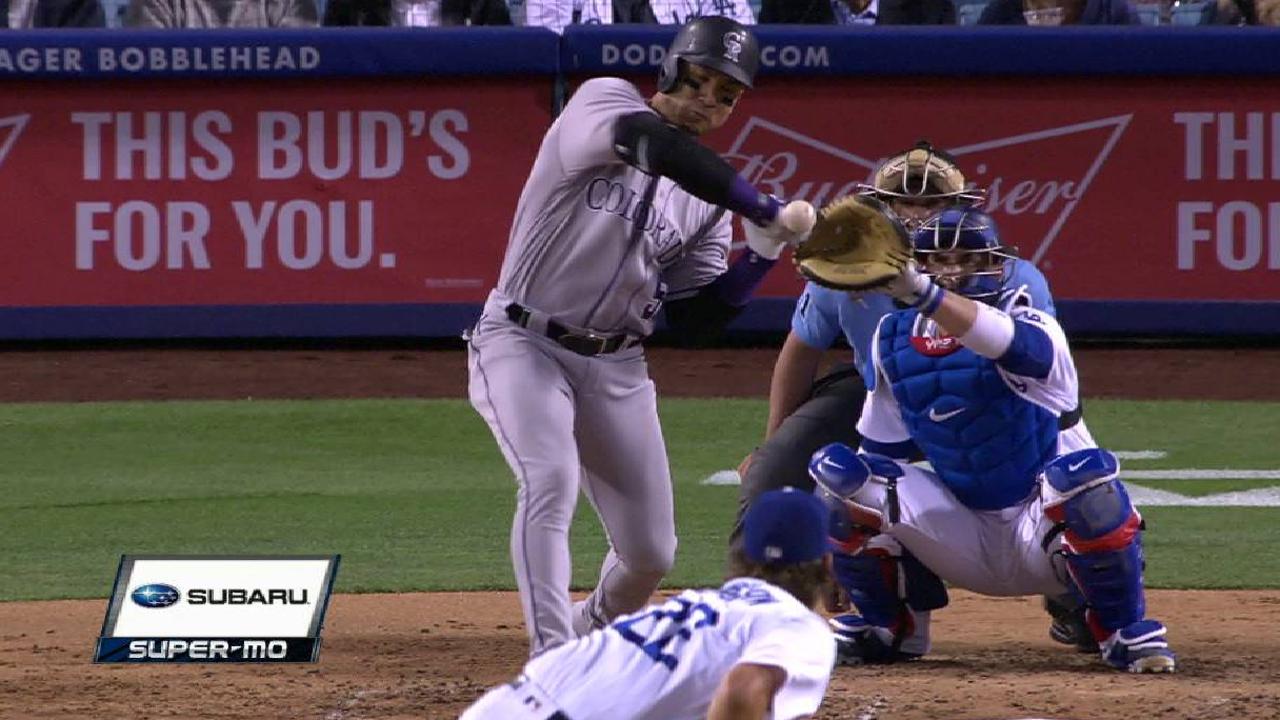 LOS ANGELES -- Rockies outfielder Carlos Gonzalez was relieved Wednesday night when forced to leave a 4-2 loss to the Dodgers after being hit on the right hand by a Clayton Kershaw pitch.
X-rays were negative and he was left with only a bruised pinkie.
"Good news," Rockies manager Bud Black said. "Negative is a good thing on this. We'll take negative. We've had too many positives on these type of X-rays over the last six weeks."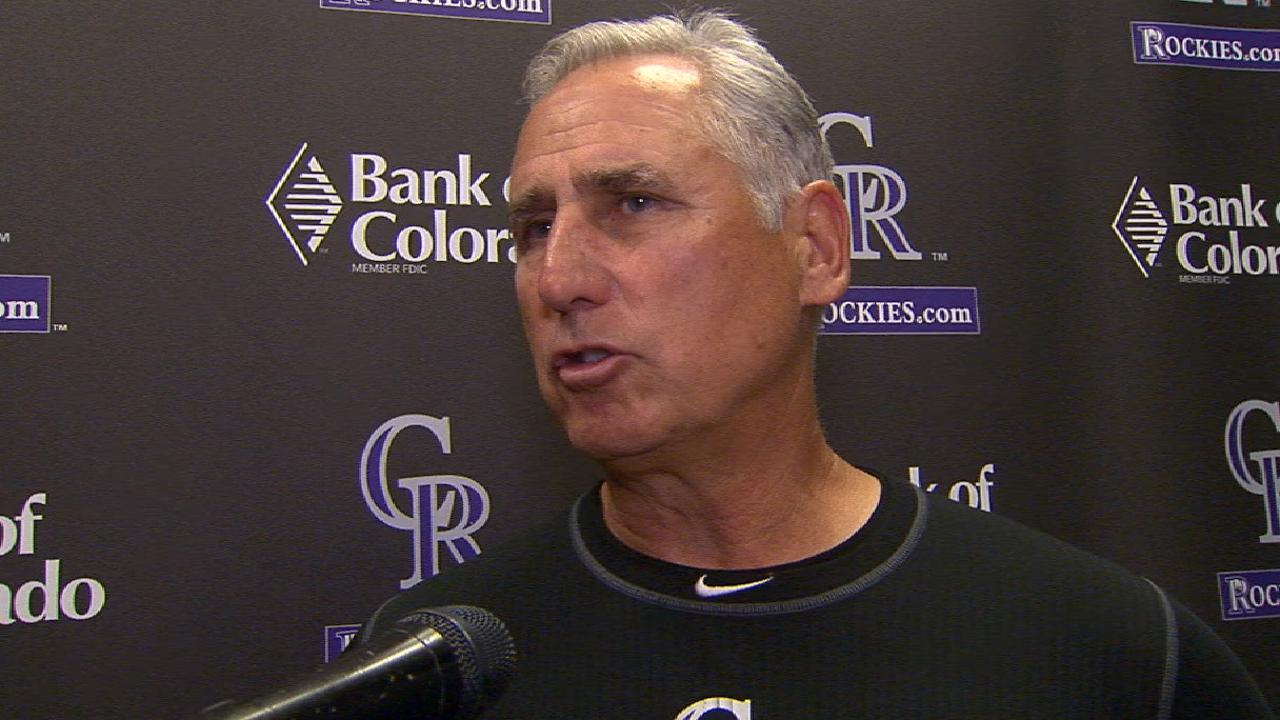 The Rockies already have lost first baseman Ian Desmond, catcher Tom Murphy and right-hander Jon Gray to fractures this season.
Gonzalez, batting cleanup despite a slow start (.174), was leading off the inning when Kershaw came in tight and hit his hand as he tried to check his swing.
The All-Star outfielder went to the ground, holding his hand in pain. After being examined by the trainer, he left the game and was replaced by pinch-hitter Stephen Cardullo.
"Any time you get hit on the hand or finger, it's painful," Gonzalez said. "But it's not broken, so I'll try to max my best to get back as soon as possible."
Gonzalez had the pinkie tightly wrapped around his hand after the game. The Rockies are off Thursday and Gonzalez wasn't even ruling out playing Friday.
"We'll have to wait and see," he said. "I want to play Friday. I want to play every day. My offense is not very good right now but I know the more I play, the better I feel."
Steve Dilbeck is a contributor to MLB.com based in Los Angeles. This story was not subject to the approval of Major League Baseball or its clubs.