Story begins rehab without limitations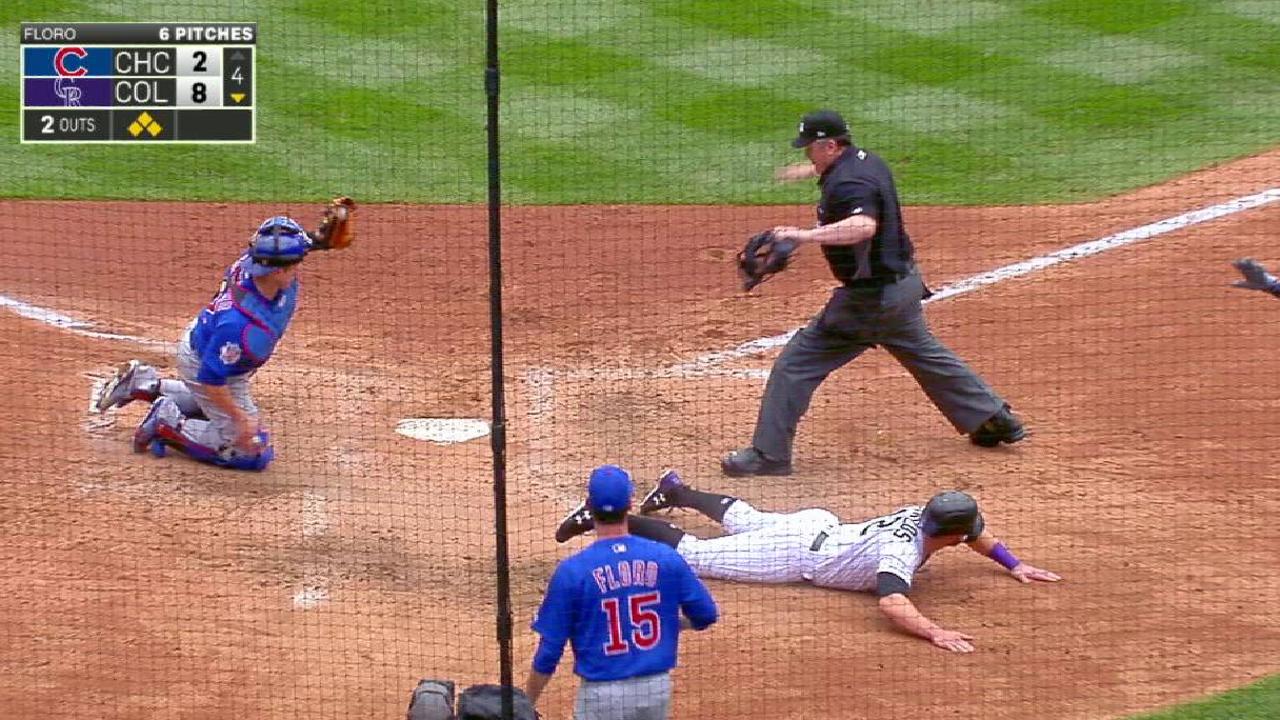 CINCINNATI -- Trevor Story, who began his rehab with Triple-A Albuquerque on Friday, will not have any restrictions on innings or at-bats. Story went on the 10-day disabled list on May 11 after suffering a left shoulder strain two days earlier.
"He's going to play," manager Bud Black said. "He's going to play the whole game. We talked about if we should shorten him. But he hasn't been out that long. He feels good. The legs are fine. I don't think there's any reason to worry about the stamina of him playing a game."
Black was deliberately vague on the length of the assignment.
"[He'll play] one game, then play another game," Black said. "That'll make two games. Then a third game. That'll make three total. He's going to play."
Story was struggling at the plate when he went on the DL. He was hitting .180 with 48 strikeouts in the 111 at-bats before he was hurt. He did have six home runs, six doubles and 15 RBIs.
Catcher Tom Murphy, on the DL since the start of the season with a fractured right forearm, is progressing as well.
"Murph's getting closer," Black said. "He did some catching drills today with Mike Redmond. He hit off the tee. The thing that's happening with Murph is progression in the cage. Building up the hand strength, the forearm strength, making sure that fracture doesn't cause any discomfort.
"He feels good. But the doctors want to see the natural progression -- tee, soft toss, then a rehab assignment. But we're getting close. We're getting close to BP on the field. It's happening in the next week."
Outfielder David Dahl, on the DL since the start of the season with a rib injury, was going to take batting practice on the field Friday. That was nixed by the weather.
"He's getting really close to doing the things he needs to do to play in a game," Black said. "That could happen within the next week to 10 days."
Cardullo released
The Rockies released outfielder Stephen Cardullo. Cardullo, 29, was hitting .308 in eight games at Triple-A Albuquerque when he suffered a broken wrist.
"We thought we may need a spot on the 40-man roster," Black said. "So we released him. I think after the release, we're hopefully in negotiations to re-sign him. I think that is the best I can put it. We would like to continue the relationship. We're working on that. Both sides."
Cardullo appeared in 15 games and hit .143 for the Rockies before being optioned on April 25.
John Fay is a contributor to MLB.com based in Cincinnati and covered the Rockies on Friday. This story was not subject to the approval of Major League Baseball or its clubs.