Gray avoids trouble in 10-K gem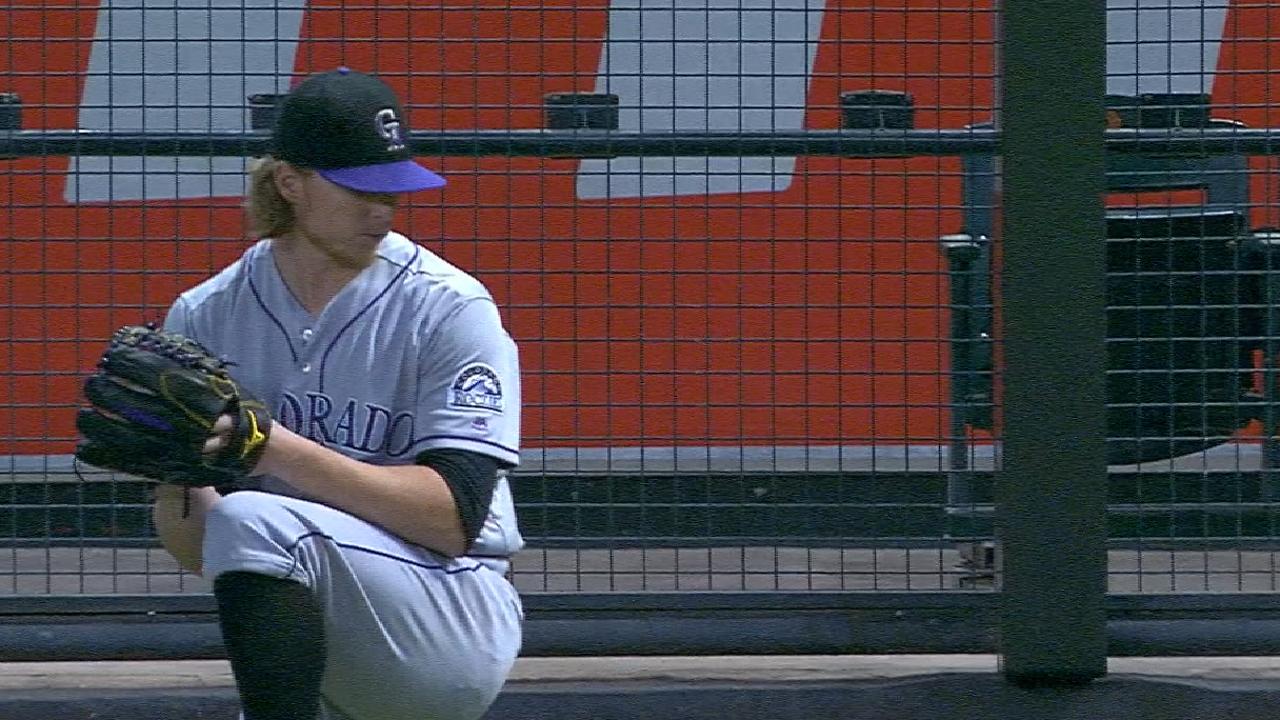 PHOENIX -- It was as if the D-backs runners who occupied each base with no outs in the third inning were invisible to Rockies righty starter Jon Gray. If he could find his groove, he figured, no one could hurt him.
Gray did. He escaped that inning with just one run, and yielded just two runs while striking out 10 in seven innings of a 4-2 Rockies victory that tightened the National League Wild Card race.
Gray had yielded a J.D. Martinez home run to open the second inning, and was shaky while giving up three straight singles in the third. But after Jake Lamb sacrificed a run home, Gray forced D-backs cleanup hitter Paul Goldschmidt to line to shortstop Trevor Story for an easy double play.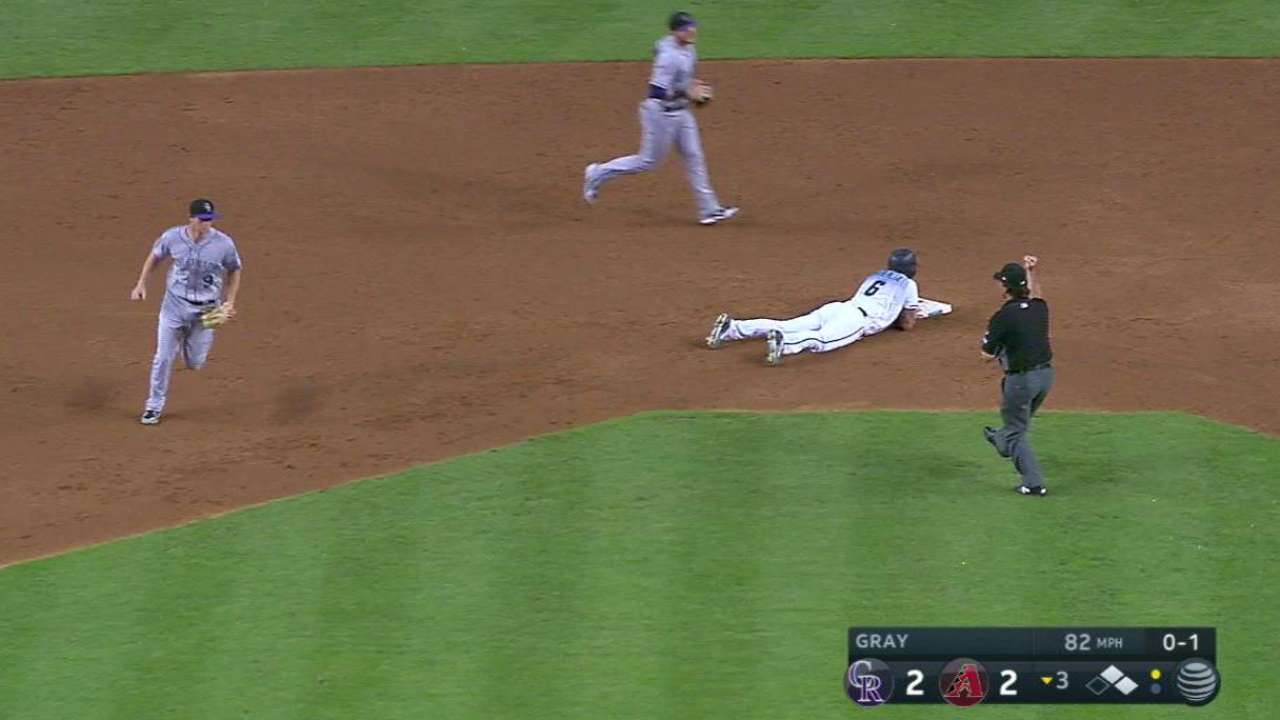 Then just about anything Gray threw was golden. He fanned six of the final 12 hitters he faced for his second 10-strikeout game of the season.
"It was tough early," Gray said. "There was a runner on from the first at-bat. Just trying to find my rhythm, find my tempo early was tough. But I was locked in, thinking one pitch at a time, thinking down, thinking move the ball around and be unpredictable."
Like Gray, the Rockies are more concerned with what's ahead of them.
Before winning the last six (all on the road) including the first two games of four with the NL Wild Card-leading D-backs, the concern was protecting the second Wild Card spot. Now the Rockies have cut the D-backs' cushion to three games, and legitimately pose a threat to grab the top spot and host the NL Wild Card Game.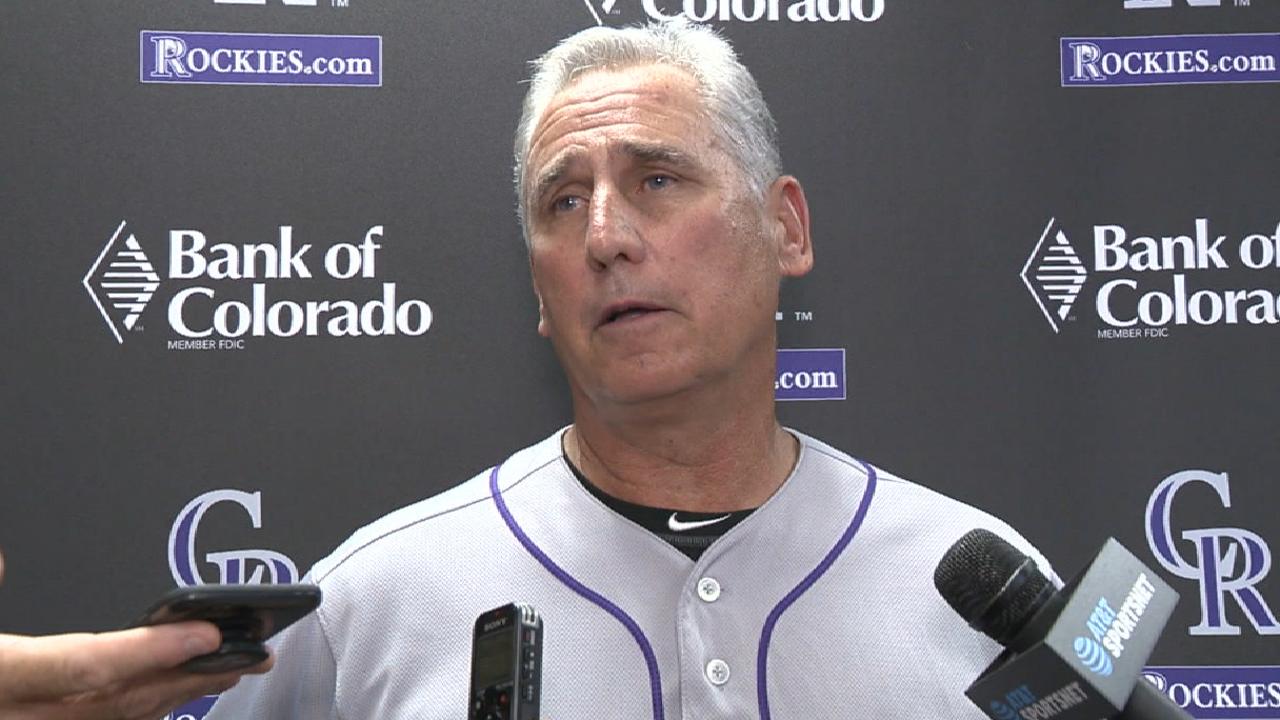 Gray's emergence is one reason to think big.
The Rockies drafted Gray out of the University of Oklahoma third overall in 2013 with hopes he would develop into a staff leader rarely seen in the club's 25 seasons. Gray's fastball control, which can be a challenge because of the difference in how it moves at home compared to on the road, and his tempo and control of the running game are still growth areas. Missing almost a month and a half with a stress fracture of his right foot robbed him of experience.
However, in just his second full season and first meaningful September, Gray is 3-1 with a 2.25 ERA in his last four starts.
As long as Gray can find the pitches when he needs them, such as in the third on Tuesday, he can excel as he grows.
"That's something we've talked to Jon about -- his ability to get out of jams," Black said. "That's what good pitchers do. Earlier in the year, his first few starts of the season, he had a little difficulty. His first few outings back [from the injury], he had a little difficulty.
"Tonight is another good sign. It's a process that Jon's going through each and every start. We needed that for sure. The momentum flipped to them, and he held it at bay and kept it at a 2-2 game."
Thomas Harding has covered the Rockies since 2000, and for MLB.com since 2002. Follow him on Twitter @harding_at_mlb and like his Facebook page. This story was not subject to the approval of Major League Baseball or its clubs.