Rockies reflect on taking big 'step forward'
Despite season-ending loss, club proud of ending postseason drought, gaining experience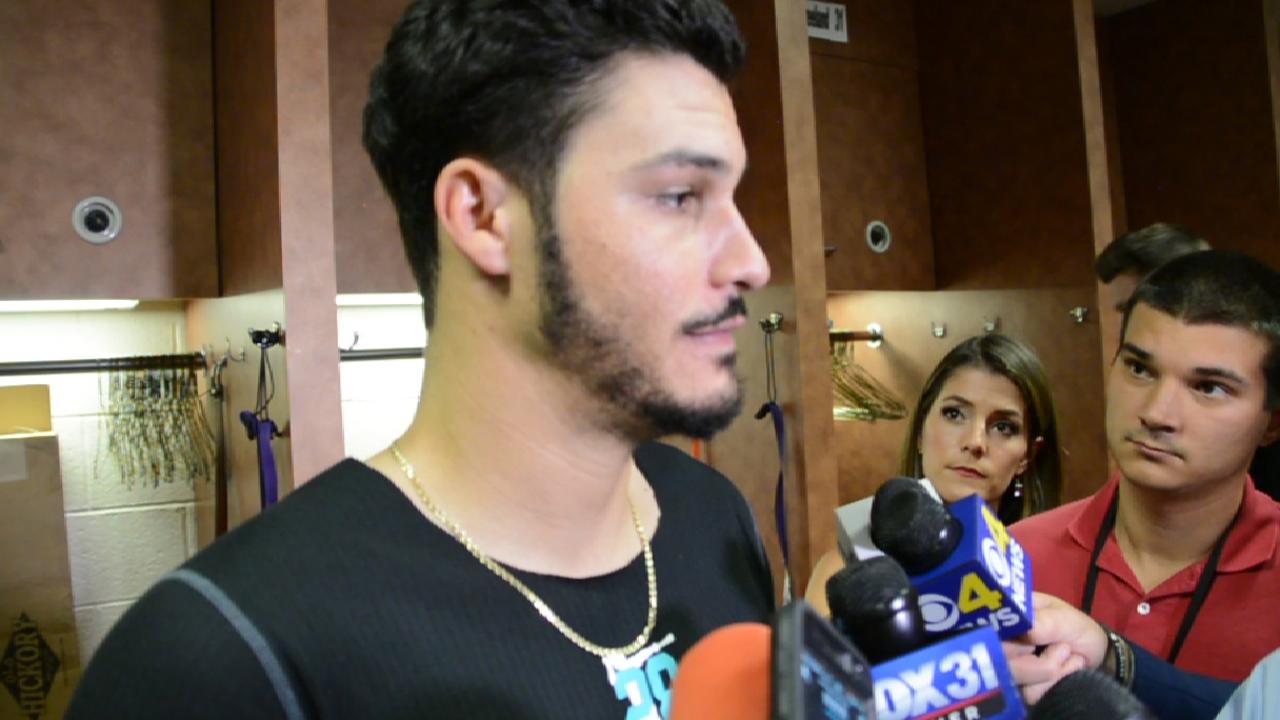 PHOENIX -- Rockies right fielder Carlos Gonzalez encapsulated a season that didn't go as planned, but turned out better than most outside of the club expected.
The 2017 season "has been my best year," said Gonzalez, a three-time All-Star who needed a strong final two months to achieve a .262 average, 14 home runs and 57 RBIs. "People can look at my numbers and think that I'm crazy. But it's not about your personal numbers. In the past, I was putting up monster numbers and went home sad because I didn't get a chance to win a trophy. This year was different."
The same could be said for the Rockies, whose season ended with an 11-8 loss to the D-backs in the National League Wild Card Game at Chase Field on Wednesday night.
Colorado was coming off six straight sub-.500 seasons, but the club believed it had the talent to make a major jump. However, right-hander and expected rotation leader Chad Bettis was diagnosed with testicular cancer and had to undergo chemotherapy at the start of the season, righty Jon Gray suffered a right foot stress fracture in April and missed a month and a half, and lefty Tyler Anderson underwent knee surgery in early July and missed two months.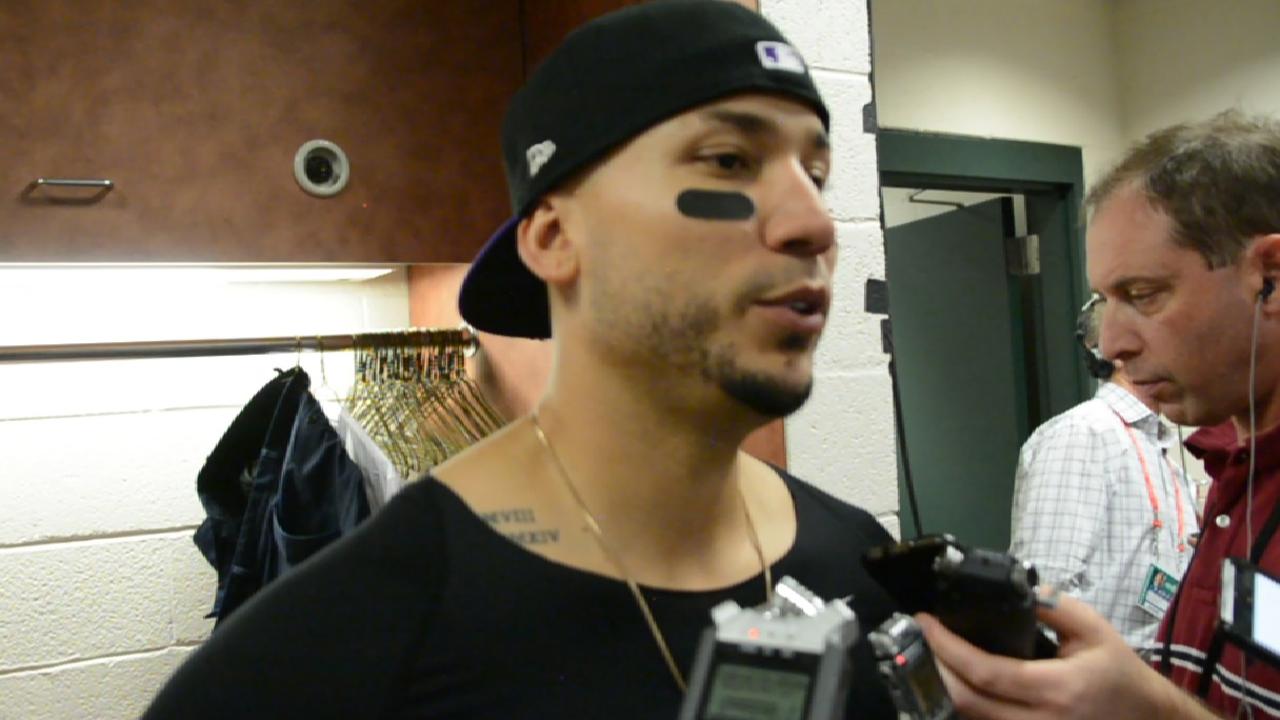 Yet young pitchers performed solidly through the early months, and otherworldly performances put center fielder Charlie Blackmon and third baseman Nolan Arenado in the thick of NL Most Valuable Player Award consideration.
Keeping it going will take work. Starting pitching will be young again next year, and the team must decide on several key free agents -- Gonzalez, who has been with the club since 2009, relievers Greg Holland, Pat Neshek and Jake McGee, and catcher Jonathan Lucroy among them.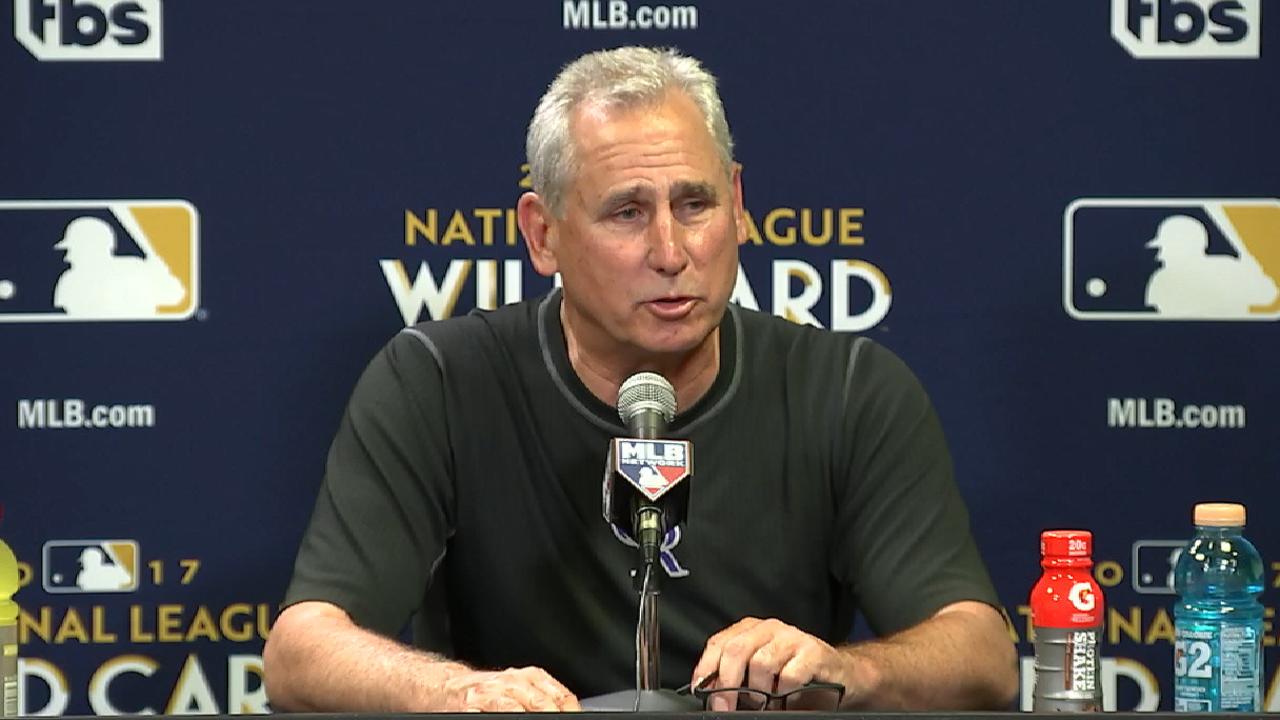 But Wednesday felt like the start of something, even if the season ended.
"We did a lot of things right," said Blackmon, who led the Majors in batting (.331) and set Major League records for leadoff men in total bases (383) and RBIs (102 of his 103 came from the No. 1 spot). "I don't think you look at a successful season as a negative because of this last game. We saw a lot of improvement this year over the year before. We took a step forward."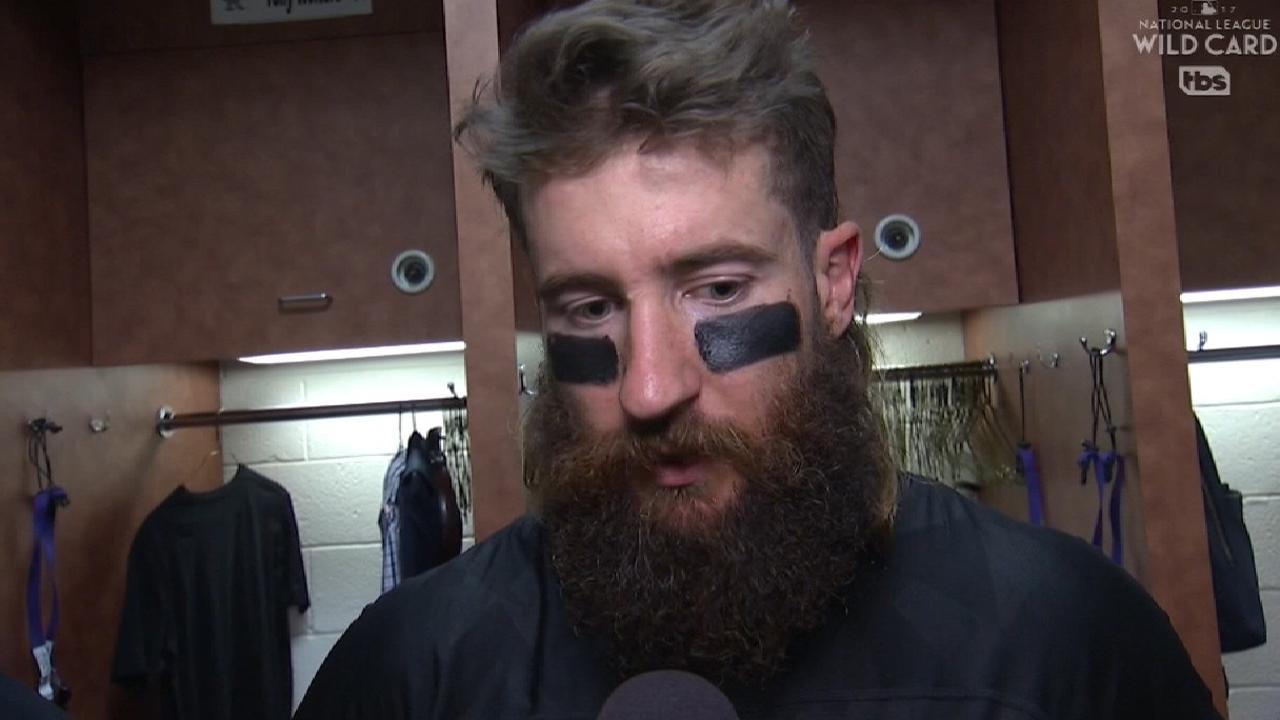 The Rockies spent the entire season in contention, tied a club record (and shed a longstanding problem) by going 41-40 on the road during the regular season, and withstood late challenges from the Brewers and Cardinals for postseason position.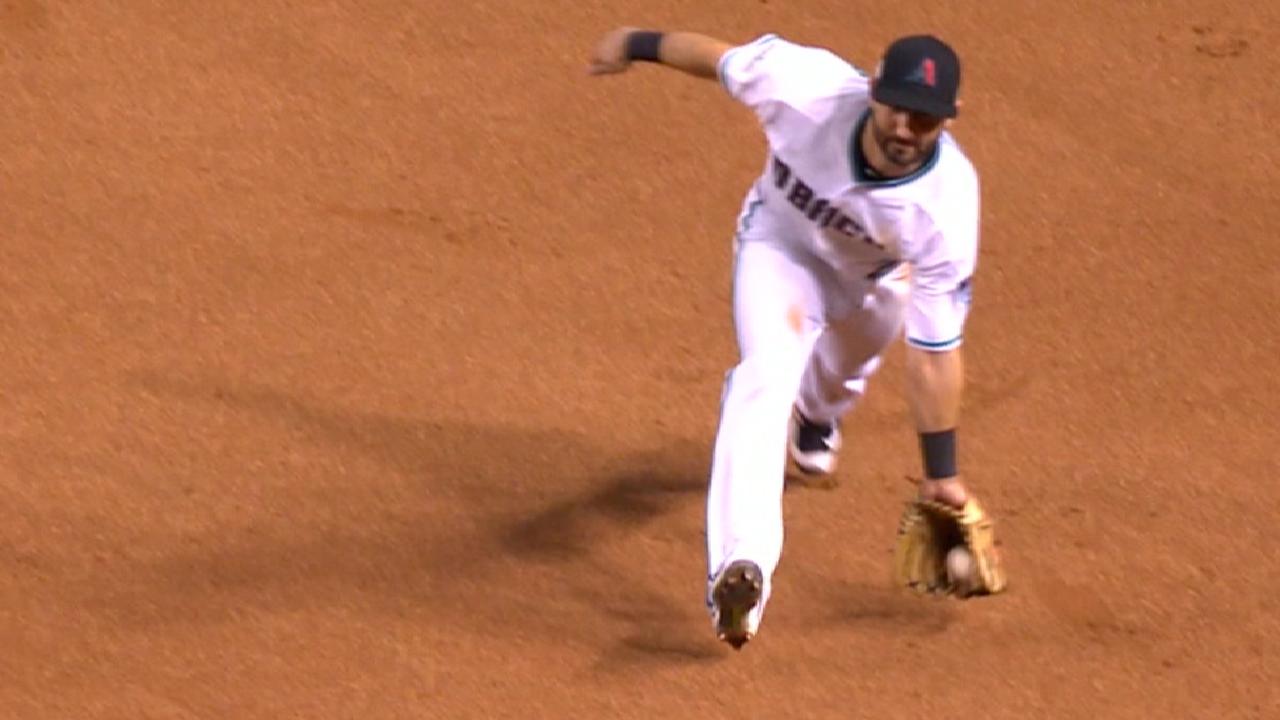 Even Wednesday's loss was a signature moment. Gray, who rebounded from his injury, gave up four runs in 1 1/3 innings, and former Rockie Daniel Descalso's two-run homer off Anderson made the deficit 6-0. Yet Colorado pushed Arizona ace Zack Greinke out of the game after 3 1/3 innings and cut the deficit to 6-5 through seven, and after back-to-back solo homers by Arenado and Trevor Story, 8-7 through eight.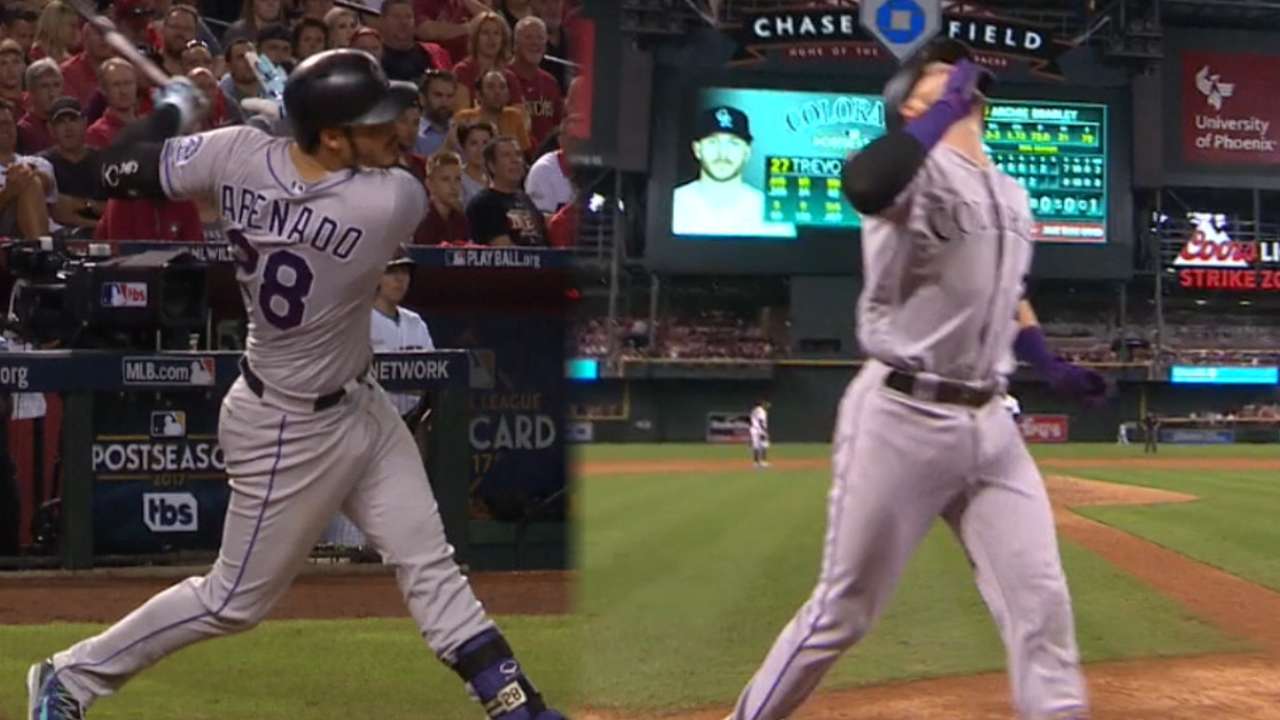 Asked if the season was a success, Arenado said, "In a way, not entirely. We've got a lot of young guys here. This is their first go-round in a big league season and the playoffs. Especially me -- this is my first time in the playoffs. The experience was good for us."
Thomas Harding has covered the Rockies since 2000, and for MLB.com since 2002. Follow him on Twitter @harding_at_mlb and like his Facebook page. This story was not subject to the approval of Major League Baseball or its clubs.