Pomeranz aims to start, looks for ways to improve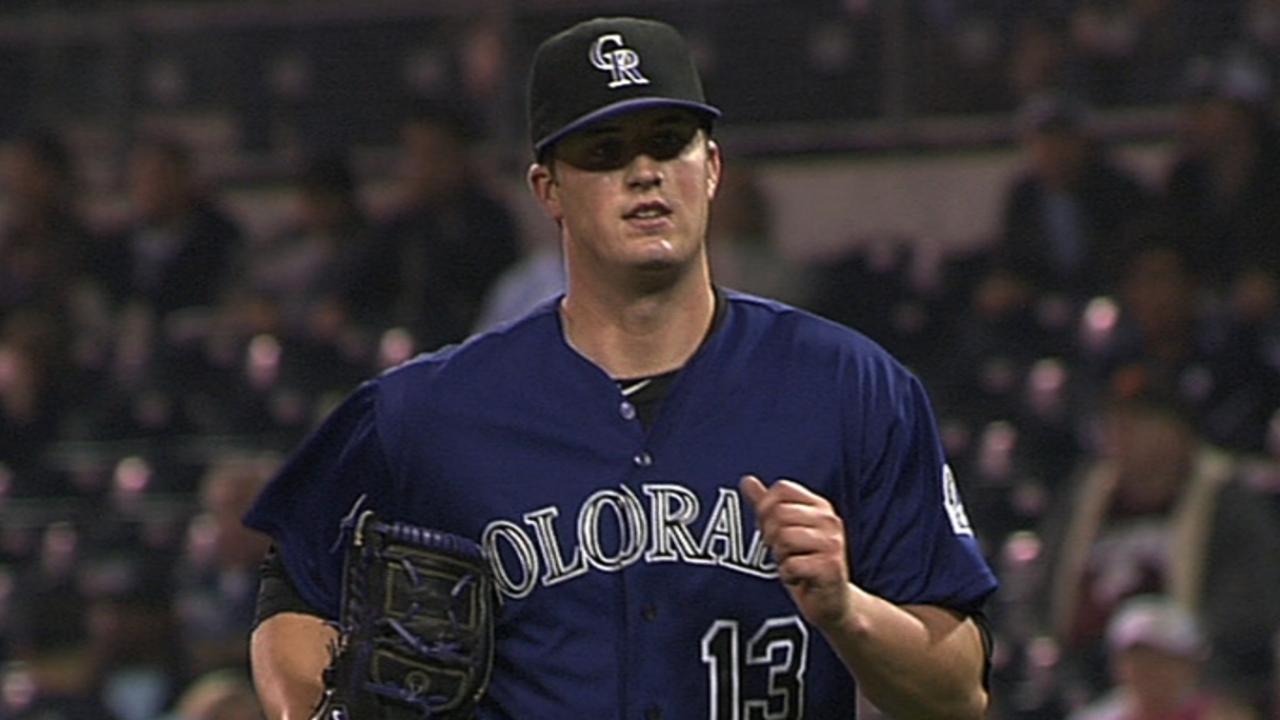 SCOTTSDALE, Ariz. -- A difficult fifth inning Saturday afternoon left Rockies left-hander Drew Pomeranz with the decision in a 5-2 loss to the Mariners and a 5.54 spring ERA. As the Cactus League heads into late March, rough numbers could lead to uncertain times for a guy competing for a rotation spot.
Yet Pomeranz exuded the same confidence he did after his previous start, a smile-inducing performance against the White Sox. There were reasons for him to feel good, even though he gave up four runs -- including a first-pitch Kendrys Morales homer during a three-run fifth.
Displaying a lively fastball, Pomeranz struck out five and worked out of a third-inning jam by inducing a double-play grounder. His curve was not as sharp as it had been -- it was clear Morales was sitting on the fastball -- and the consistency of his delivery remained a work in progress.
Pomeranz said he is not afraid to work on his weaknesses even though he is in a competition for the fifth spot in the rotation. Righties Tyler Chatwood and Chris Volstad are also in the running, and lefty Christian Friedrich has recovered from back problems and will begin pitching in games next week.
"In years past, I've pitched to my strengths and done really well in Spring Training, but what does that matter?" Pomeranz said. "I feel good out there, but I feel the things that I'm not so good at are the things I need to work at. What's going to happen is going to happen with the rotation. But I'm not going to be any good anywhere if I don't work on the things I need to work on now."
The idea that Pomeranz is willing to take on an improvement project at a time when his performance is being judged for a job says something to manager Walt Weiss.
"It sounds to me like he's in a good place mentally," Weiss said. "There's a lot of confidence that comes with that statement.
"It's a big arm. He's trying to do things to become more polished."
Thomas Harding is a reporter for MLB.com. Read his blog, Hardball in the Rockies, and follow him on Twitter @harding_at_mlb. This story was not subject to the approval of Major League Baseball or its clubs.