Cuddyer swinging hot bat as spring winds down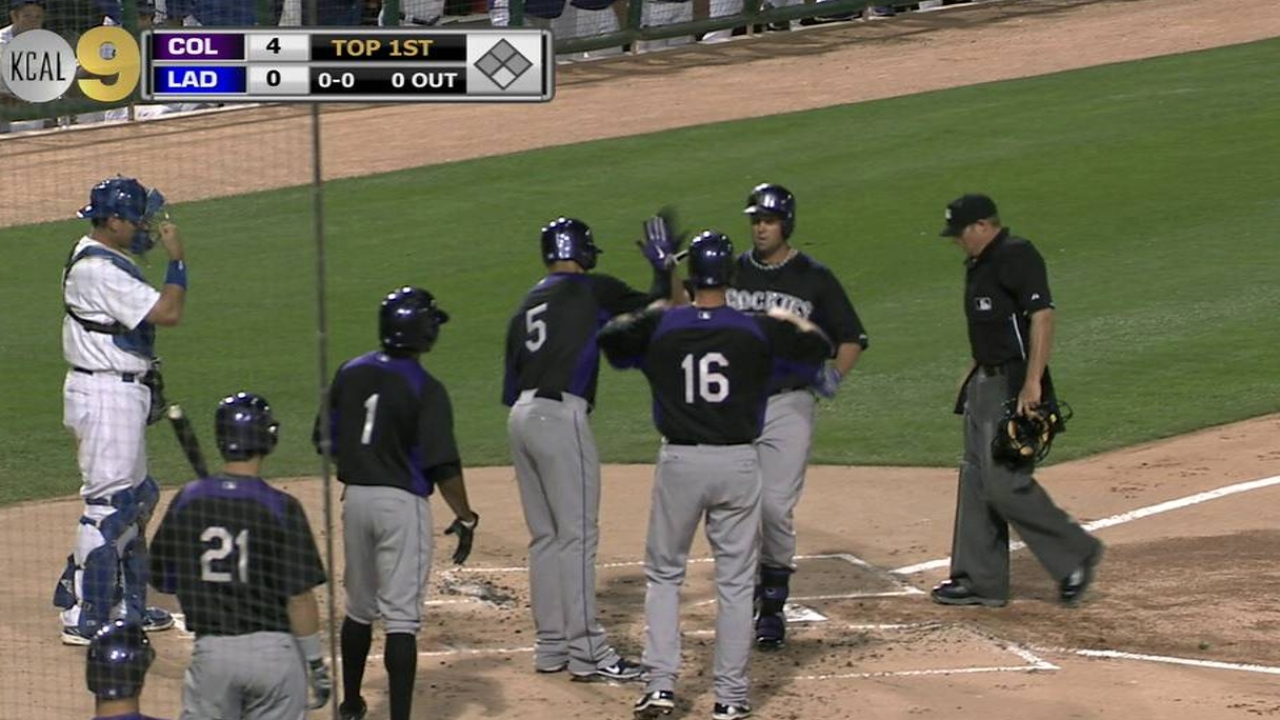 GLENDALE, Ariz. -- It's about that time of Spring Training that a veteran like Michael Cuddyer knows the bright lights are coming on and the real games are about to begin.
In Cuddyer's case, that has meant a power surge with home runs in each of his last two games, including a first-inning grand slam in the Rockies' 7-6 victory Tuesday night against the Dodgers at Camelback Ranch.
His slam off Aaron Harang was not only his second homer in two days but also second for the spring, and it provided evidence he feels like his swing is where he wants it with Opening Day just six days away.
"I feel good and I'm ready for the season to start, for sure," Cuddyer said. "These are kind of the last days of school, like when you're in high school."
Indeed, Cuddyer is among those raring to get out of Arizona and get on with the regular season. Coming off a 2012 campaign that saw him lose a good chunk of the season with an oblique strain, Cuddyer of course is hoping for a healthy return to a full season of playing -- but that hasn't been his goal this spring, per se.
"You can't go through Spring Training saying I'm going to do something for the purpose of staying healthy," said Cuddyer, who turns 34 on Wednesday. "You just do what you can do and you hope the cards fall your way and you hope your body responds. The goal of Spring Training is to get yourself mentally and physically prepared for the season, and I feel like that's been accomplished."
John Schlegel is a national reporter for MLB.com. This story was not subject to the approval of Major League Baseball or its clubs.