Nelson wins third-base job, aims for higher production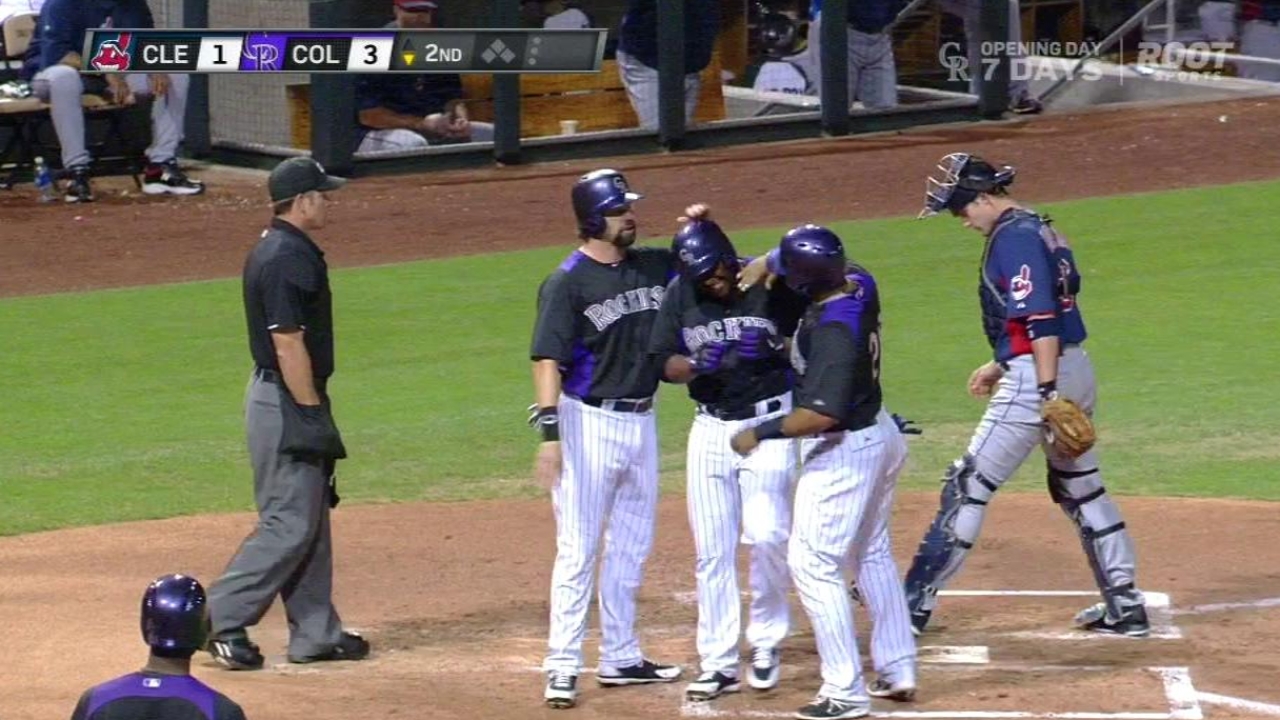 SCOTTSDALE, ARIZ. -- Rockies third baseman Chris Nelson's spring focus went well beyond making a final push to retain his starting job. Nelson hit home runs in two of his final three Spring Training games to solidify the club's decision to send prospect Nolan Arenado to Triple-A Colorado Springs. Arenado hit four early spring homers and had a .400-plus average at one point. His average was a solid .288 going into Thursday's game -- good enough to fuel dreams, but not enough to force the Rockies to move Nelson, who is out of Minor League options. But the roster gymnastics of March weren't that important to Nelson, who has a leg kick in his swing mechanics that can always lead to slow spring starts. Last year, in 111 games as the Rockies' primary third baseman, Nelson hit .301 with nine home runs and 53 RBIs. Throughout the winter, new manager Walt Weiss and club front-office officials envisioned Nelson as capable of greater run production.
Nelson, 27, believes he will produce more. "I feel pretty good right now, consistent at the plate right now," Nelson said. "Everybody has a goal number, but I just want to put together a good, full season. With our lineup, I don't want to be the weak link. I'm going to do my best to stay with everybody else." Nelson is expected to be the regular No. 8 hitter, which means he will have to exhibit patience and not chase pitches while hitting in front of the pitcher; however, he must be aggressive enough not to simply take walks and leave the success of an inning up to an overmatched No. 9 hitter. Nelson had a .352 on-base percentage last year but had just a .311 OBP while hitting eighth. "It has been an adjustment, but I feel comfortable and don't have a problem with it at all," Nelson said. Arenado, who turns 22 on April 16, is considered a potential power hitter and an important part of the Rockies' future lineup, but Nelson didn't look over his shoulder this spring and insists he won't let that happen. "I don't worry, just play my game," Nelson said. "If my game is not good enough, they can move in a different direction. But I think my game is good enough to play here."
Thomas Harding is a reporter for MLB.com. Read his blog, Hardball in the Rockies, and follow him on Twitter @harding_at_mlb. This story was not subject to the approval of Major League Baseball or its clubs.