Rutledge OK after collision with Cuddyer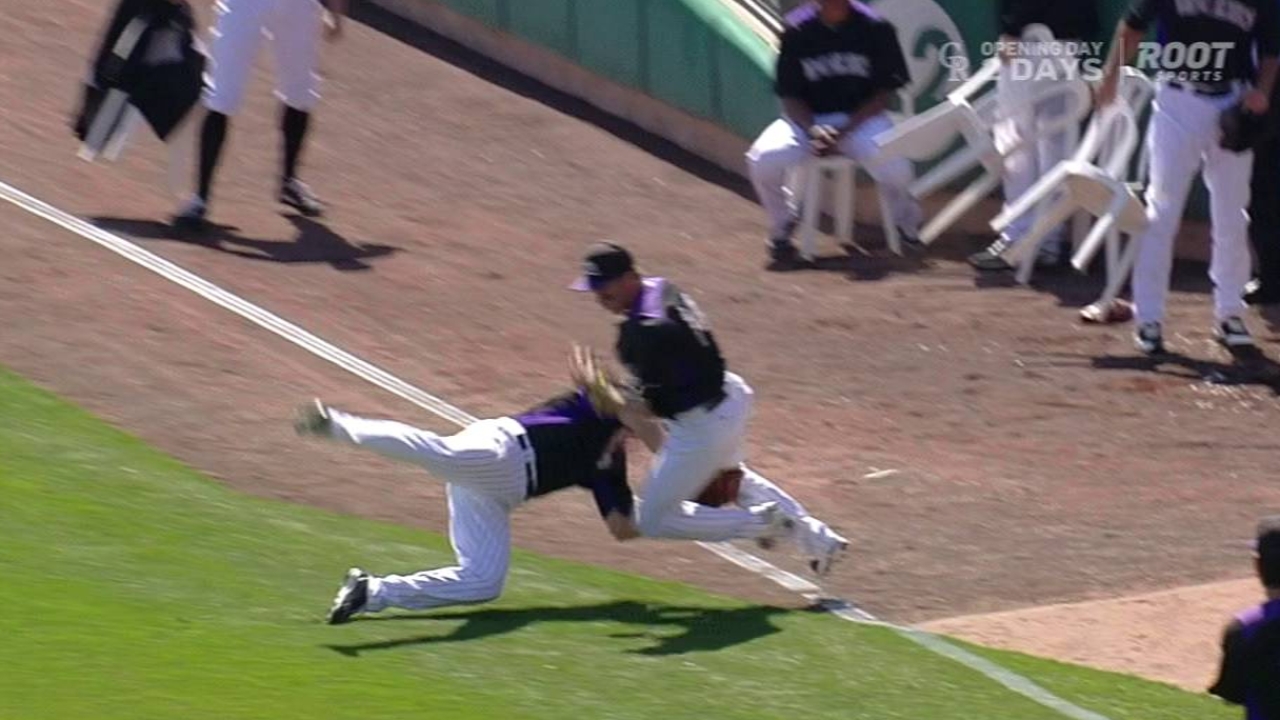 SALT LAKE CITY, Utah -- Michael Cuddyer said in a pregame interview Saturday that the Rockies will be better if they stay healthy. Well, three innings into a 4-3 exhibition loss to the Mariners, he and second baseman Josh Rutledge found themselves on an inevitable collision course.
Cuddyer's shoulder slammed into Rutledge's midsection. Luckily for all involved, Rutledge walked off the field, having simply had the wind knocked out of him. Cuddyer saw the crash coming in time to keep his head from making contact, and emerged unscathed.
The play resulted in a triple for Jesus Montero. And, because no one was hurt, it led to a quip from Rockies manager Walt Weiss.
"I told 'Cuddy' if that was the NFL, they would have fined him," Weiss said.
Rutledge, who hit .274 with eight home runs and 37 RBIs last year after being called up to play shortstop when Troy Tulowitkzi was injured, has moved to second and will be the Opening Day starter on Monday in Milwaukee.
"He just hit me in the right spot," Rutledge said. "I was just hoping he was OK."
Cuddyer said, "At the last second, I saw him -- I knew we were going to collide, but that's why I didn't dive. I didn't chance any of that."
Thomas Harding is a reporter for MLB.com. Read his blog, Hardball in the Rockies, and follow him on Twitter @harding_at_mlb. This story was not subject to the approval of Major League Baseball or its clubs.