First-year manager Weiss expects to have 'butterflies'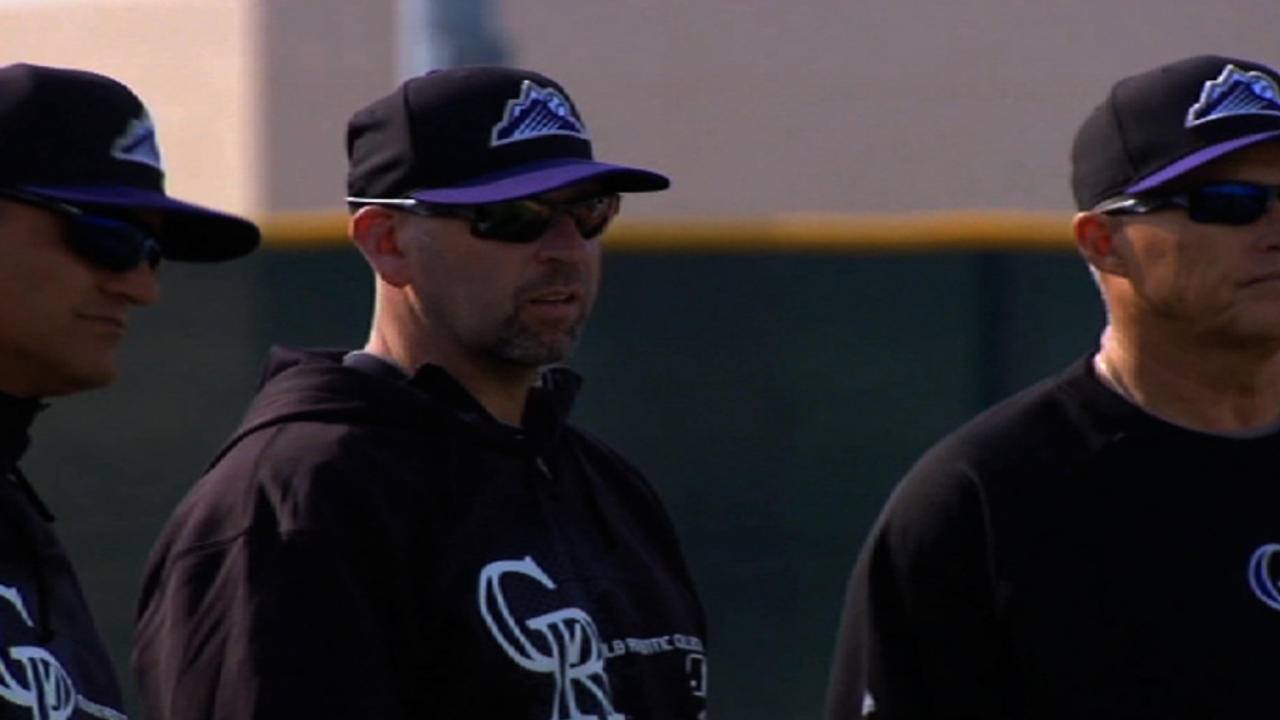 MILWAUKEE -- Walt Weiss says he slept well Sunday night. He needed the rest.
Last year's head coach at Regis Jesuit High School is a first-year manager with the Rockies this year. While Weiss admitted things were moving fast Monday morning, he kept it in perspective.
"Managing is going to be tough because I've never done it before, but I still believe the challenge is tougher as a player," Weiss said. "As a player, the challenges are physical and mental. The manager, it's just mental. But in the end it's competition, and competition should bring out some emotion in you. I'm sure I'll have butterflies and I'll be excited."
Weiss wrote out many lineups before Spring Training and experimented throughout camp, but in the end, he came up with the lineup that was expected. There will be some play within the lineup; it's something he learned from his mentor, Tony La Russa (who called him to wish him luck). On Monday against the Brewers, Michael Cuddyer batted fifth, followed by Todd Helton and Wilin Rosario. That could change, especially if Rosario keeps up the power he displayed while hitting 28 home runs last season.
Two of this year's biggest challenges will be managing the playing time of Helton, 39, who's in the last year of his contract and likely the final year of his career, and shortstop and cleanup man Troy Tulowitzki, who played only 47 games last year due to a left groin injury that required surgery, but is considered by many to be the game's best two-way player at his position when healthy.
Weiss is the sixth manager in Rockies history and is the first former Colorado player to manage the club.
Thomas Harding is a reporter for MLB.com. Read his blog, Hardball in the Rockies, and follow him on Twitter @harding_at_mlb. This story was not subject to the approval of Major League Baseball or its clubs.