Rutledge expects smooth transition to second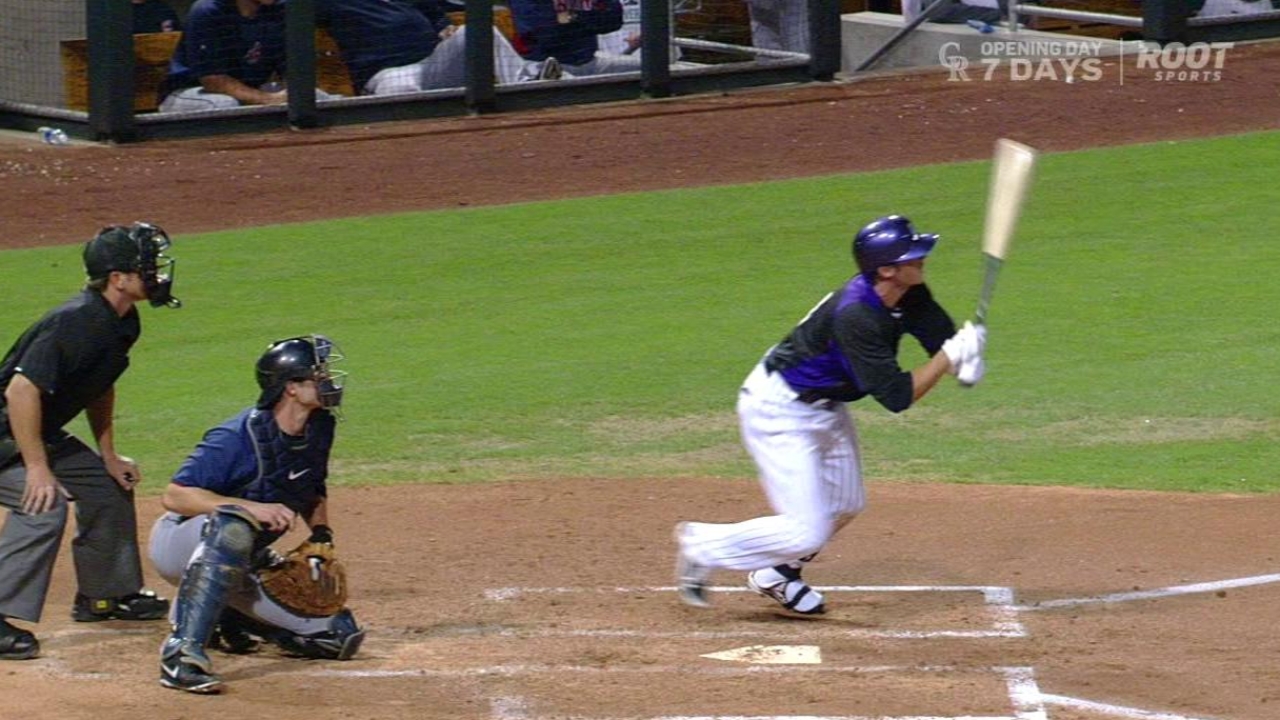 MILWAUKEE -- Josh Rutledge's Major League debut occurred on July 13, 2012, and he had to have plenty of help to make it happen. The Rockies called him up from Double-A Tulsa, but his equipment bag didn't make it to Denver with him and he had to borrow equipment to start at shortstop and go 2-for-2 against the Phillies.
On Monday, everything was in place for Opening Day against the Brewers. Rutledge did well enough last season for the Rockies to move him to second base and pair him with star shortstop Troy Tulowitzki. There was no scavenger hunt for a glove, bat or spikes, but it was still a special occasion.
"There are nerves no matter where you're playing or what's going on, especially the first game," said Rutledge, who hit .274 with eight homers in 73 games last year. "We had a long spring, and everybody is ready to get things going."
With Tulowitzki signed to a long-term deal, the Rockies drafted Rutledge out of Alabama in the third round of the 2010 First-Year Player Draft believing he had the athletic ability to change positions. This spring, manager Walt Weiss said the ease at which he made the transition to second surprised him.
"I've played the middle of the diamond pretty much my whole life over at short," Rutledge said. "That made it a lot easier. If I'd come from a different position, that may have made it harder."
Thomas Harding is a reporter for MLB.com. Read his blog, Hardball in the Rockies, and follow him on Twitter @harding_at_mlb. This story was not subject to the approval of Major League Baseball or its clubs.