Nicasio, Escalona scuffle at Rockies workout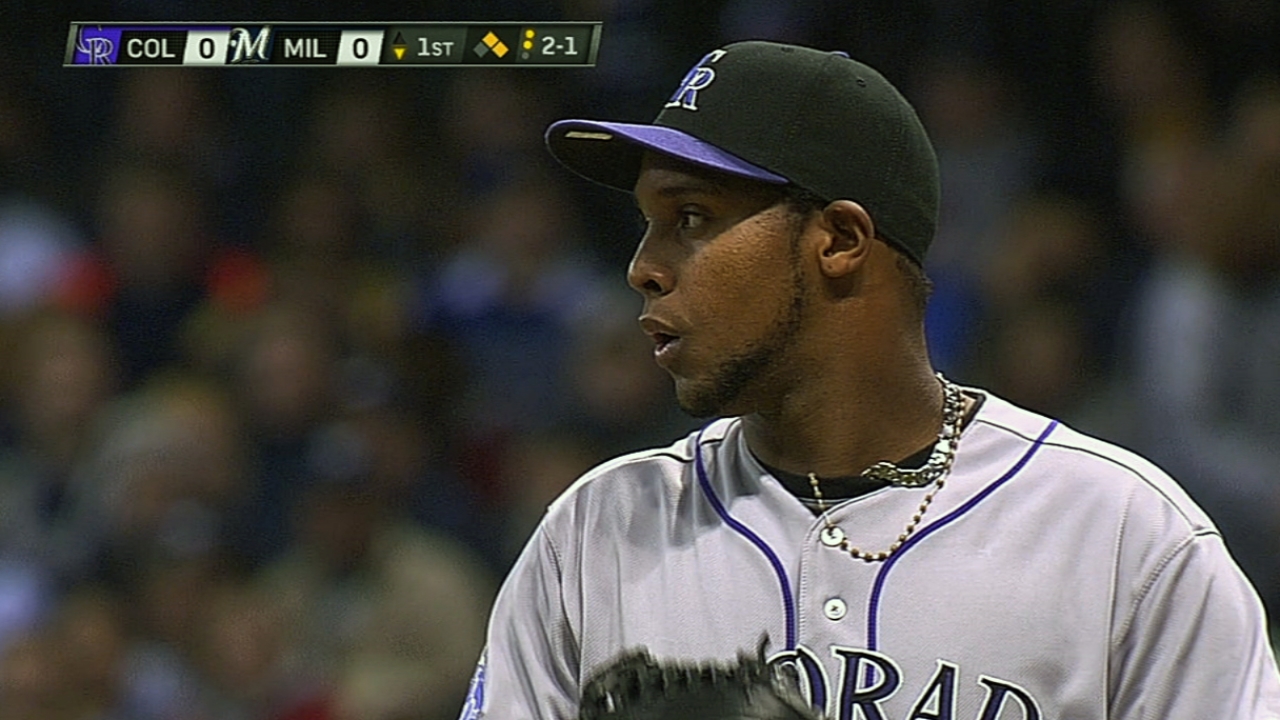 DENVER -- Rockies fans attending an open workout before Friday's home opener witnessed an on-the-field scuffle between starting pitcher Juan Nicasio and reliever Edgmer Escalona at Coors Field Thursday afternoon.
Escalona and Nicasio have each notched a win in the Rockies' 2-1 season start, but according to manager Walt Weiss, some "clubhouse needling" rubbed the two pitchers the wrong way.
"They got on each other's nerves and it escalated," Weiss said. "It's over with. They're fine. They're like brothers, and brothers fight sometimes. I wish it hadn't happened in public, but they're fine. I'm not making a big deal of it."
The back and forth "needling" went over the line as the players were stretching, and Nicasio ended up charging at Escalona before closer Rafael Betancourt and Jeff Francis, the scheduled starter in Friday's home opener, interceded and separated the two.
"They went after each other, and some guys got in between them," Weiss said. "It was during stretch, so there were guys all around.
"We got in early in the morning [after Wednesday night's win in Milwaukee]," Weiss said. "Their boiling points were probably lower than they'd normally be and they got on each other's nerves, and that's what happens. They probably weren't in the mood, either one."
Nicasio and Escalona completed their workout, and Weiss talked to both players, saying he doesn't see a need for disciplinary action.
"It was trivial stuff," Weiss said of the subject matter, emphasizing that it was not baseball related. "I wanted to make sure it was over with. That was my biggest concern. It is. They're sitting here [in the clubhouse after the workout]. They're like brothers. I'm very comfortable [with where the two players are]."
The Rockies' workout the afternoon before their home opener was opened up to the public for a $1 charitable donation or a canned food item donation at the gates.
Owen Perkins is a contributor to MLB.com. This story was not subject to the approval of Major League Baseball or its clubs.