Less foul ground could benefit Rockies catchers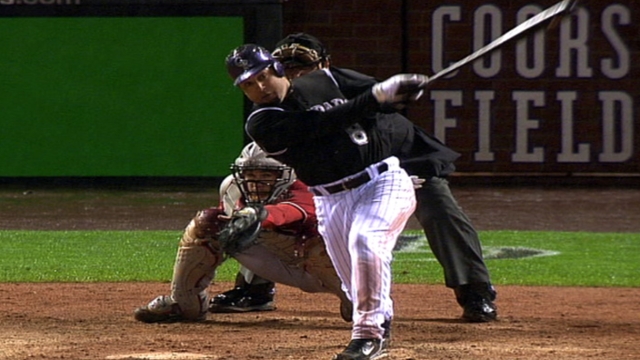 DENVER -- A remodeling and construction project at Coors Field reduced the distance from home plate to the backstop by six feet.
The immediate thought would be the loss of foul ground would assist hitters -- more pops behind the plate will land in the stands -- as if they need more help at Coors Field. However, catcher Yorvit Torrealba said he sees it helping the defense more than the offense.
Torrealba didn't notice the reduction when he first stepped out for batting practice, but once he took a good look he said he and Wilin Rosario will see it as a deterrent for runners who normally would be poised to dash in from third as soon as a pitch hits the dirt.
"I like it better this way," Torrealba said. "Most likely, you're going to let one ball go by you out of the many, many pitches you receive in a game. Now, what are the odds you're going to get a fly ball out as a catcher? One every however many games? It's an advantage for the catchers, and for us as a team.
"If Wilin or I try to block a ball and it gets by, we've got the wall that's concrete and brick, too, so it'll bounce to us. The runners will probably stop, because they know now the ball is probably going to bounce back to the catcher."
Thomas Harding is a reporter for MLB.com. Read his blog, Hardball in the Rockies, and follow him on Twitter @harding_at_mlb. This story was not subject to the approval of Major League Baseball or its clubs.