Brignac already contributing to Rockies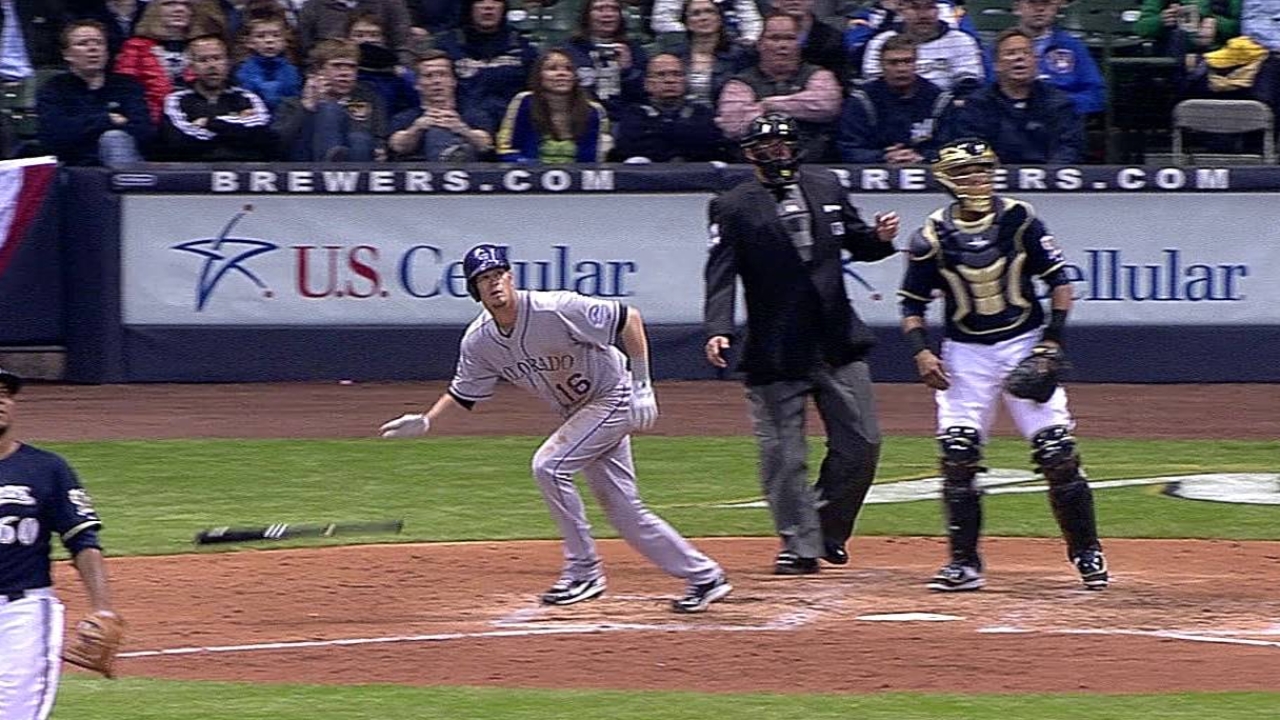 DENVER -- Infielder Reid Brignac was preparing for a trip to Coors Field with the Rays in 2009 when he was informed he was being sent to Triple-A. So Brignac had never even been in Denver until the Rockies arrived after their season-opening three-game series in Milwaukee. But he's already contributed.
Brignac, 27, was acquired from the Rays during Spring Training for a player to be named and went 1-for-1 off the bench on Tuesday and 2-for-4 with an RBI double in his first start in Wednesday's 7-3 victory.
A left-handed-hitting bench and utility player for most of his time with the Rays, Brignac was attractive to the Rockies because of his ability to play shortstop when the team spells Troy Tulowitzki. It appears most of his starts will be at third base to spell right-handed-hitting Chris Nelson.
Brignac is embracing his role off the bench, even though his approach will be slightly different from in the past with the Rays.
"I talked to Dante [Bichette, the Rockies' hitting coach] and kind of picked his brain about coming off the bench, pinch-hitting," Brignac said. "We agreed how we felt about being aggressive. If you get a good pitch early in the count, be ready for it and be ready to attack that pitch. Let it fly. You get one at-bat, you may only get one or two pitches.
"I had a different role with the Rays. They wanted me to see more pitches and work counts. Here they're giving me a little more freedom to swing at pitches I feel are good pitches. I've done well with my pitch selection. When I swung at those pitches, they were pitches I should have been swinging at."
Thomas Harding is a reporter for MLB.com. Read his blog, Hardball in the Rockies, and follow him on Twitter @harding_at_mlb. This story was not subject to the approval of Major League Baseball or its clubs.