Rockies still committed to young pitchers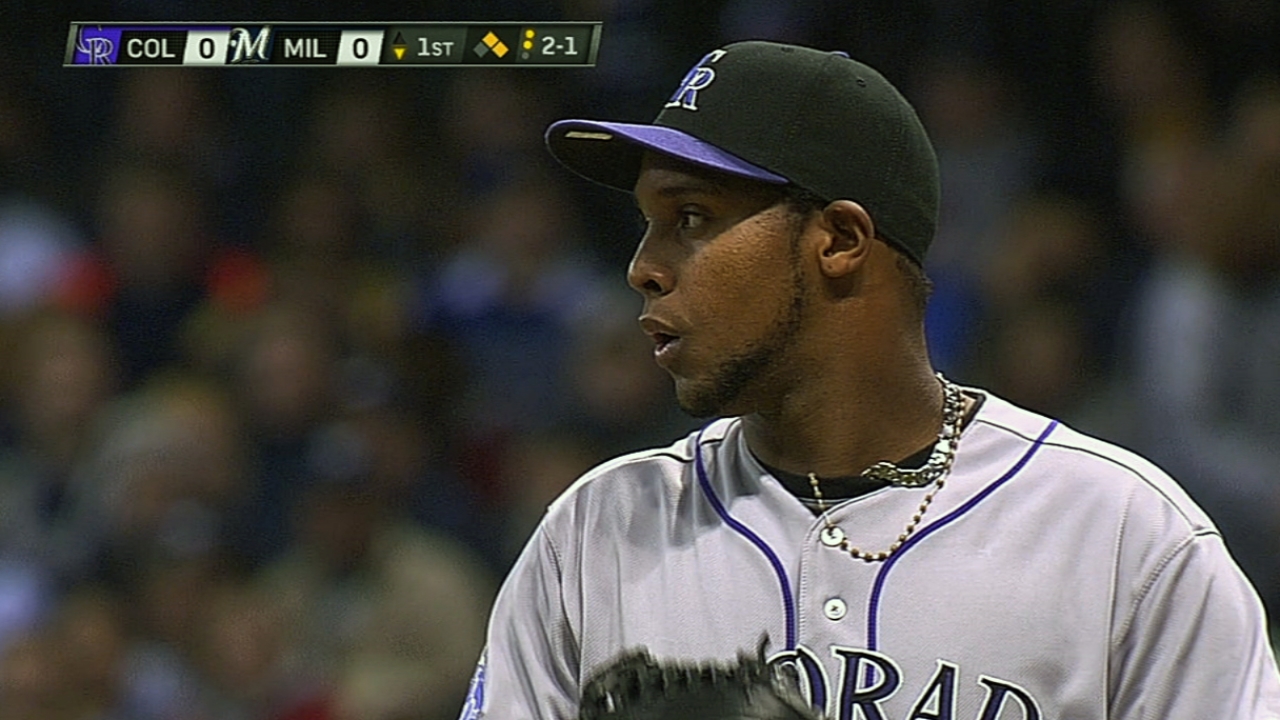 DENVER -- The Rockies entered the season with a much maligned pitching staff, but on Saturday showed faith in their hurlers. They received an accomplished Major League right-hander from the Dodgers in Aaron Harang, then immediately announced that they weren't keeping him.
After receiving Harang in a trade for catcher Ramon Hernandez, the Rockies designated Harang for assignment and began efforts to deal him, rather than have him push one of the five starters out of the rotation or have him block one of the Triple-A Colorado Springs pitchers from a possible promotion.
The Rockies' rotation of Jhoulys Chacin, Jorge De La Rosa, Juan Nicasio, Jeff Francis and Jon Garland -- a veteran picked up late in Spring Training -- will stay intact. Colorado Springs' rotation includes Drew Pomeranz, Christian Friedrich and Tyler Chatwood, all of whom have shown ability but are inexperienced. If a veteran is needed, Aaron Cook, a Rockies ace a few years back, is also in Colorado Springs.
"It sends a message that we like our guys down there," Rockies manager Walt Weiss said. "We've got some really good arms down in Colorado Springs.
"It was nice being able to send those guys out to fine-tune some things. They probably didn't think so at the time. In reality they could be up here competing at this level, but the fact they have an opportunity to go down there and tighten some things up has been positive. We're certainly counting on a number of guys down there."
Fans who witnessed the rotation's struggle last year might have trouble getting their minds around the Rockies turning down any kind of proven Major League pitching. But Bill Geivett, the Rockies' senior vice president of Major League operations, said many of the pitchers in the rotation now battled injury last year and are expected to do well now that they're healthy.
"We're happy with our guys," Geivett said. "Whether it was Chacin who missed a lot of time, or De La Rosa who missed a lot of time, or Nicasio who missed a lot of time, there's some ring-rust that comes with a new season and not having a full season last year. At the same time, we're confident in them."
Thomas Harding is a reporter for MLB.com. Read his blog, Hardball in the Rockies, and follow him on Twitter @harding_at_mlb. This story was not subject to the approval of Major League Baseball or its clubs.