Wrist feeling good, Cuddyer returns to action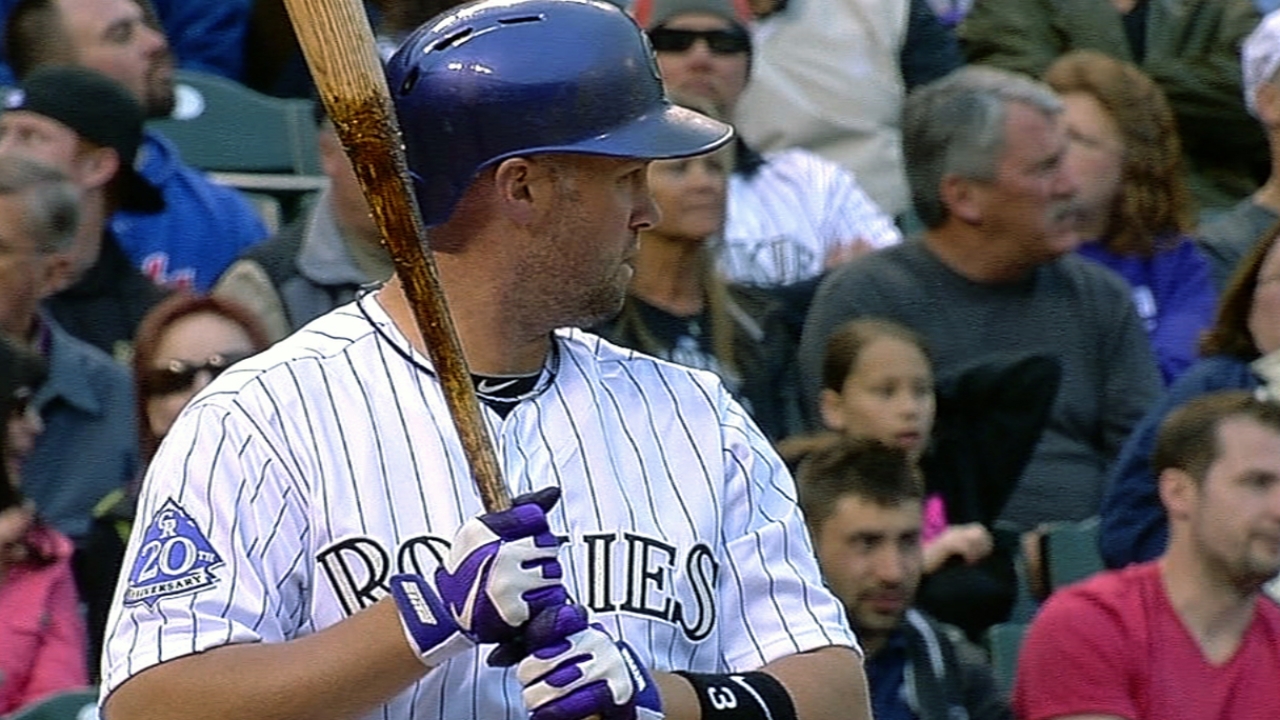 SAN FRANCISCO -- After resting his sore left wrist Sunday, Michael Cuddyer returned to the starting lineup Monday night for the Colorado Rockies when they opened a three-game series against the San Francisco Giants at AT&T Park.
"It feels good," Cuddyer said before the game. "It's good to go. We're ready to go. The way I view it, you either can play or you can't. I can play today."
Cuddyer hurt his wrist in the top of the eighth inning Saturday when he attempted to make a diving catch of a line drive by San Diego's Jedd Gyorko that went for an RBI double. Cuddyer finished the game, but experienced some swelling and took Sunday's series finale against San Diego off for "precautionary" reasons.
After starting the first five games this season in right field, Cuddyer started at first base Monday and hit fifth.
Cuddyer entered the game hitting .450 (9-for-20) with two home runs and seven RBIs. He rapped a single in his first at-bat Monday.
"Baseball's cyclical," Cuddyer said. "Two weeks from now you could be saying, 'What the hell happened to your swing?' You never know. You enjoy these times when they're going and just try to win ballgames."
Eric Gilmore is a contributor to MLB.com. This story was not subject to the approval of Major League Baseball or its clubs.