Rockies getting solid work from rotation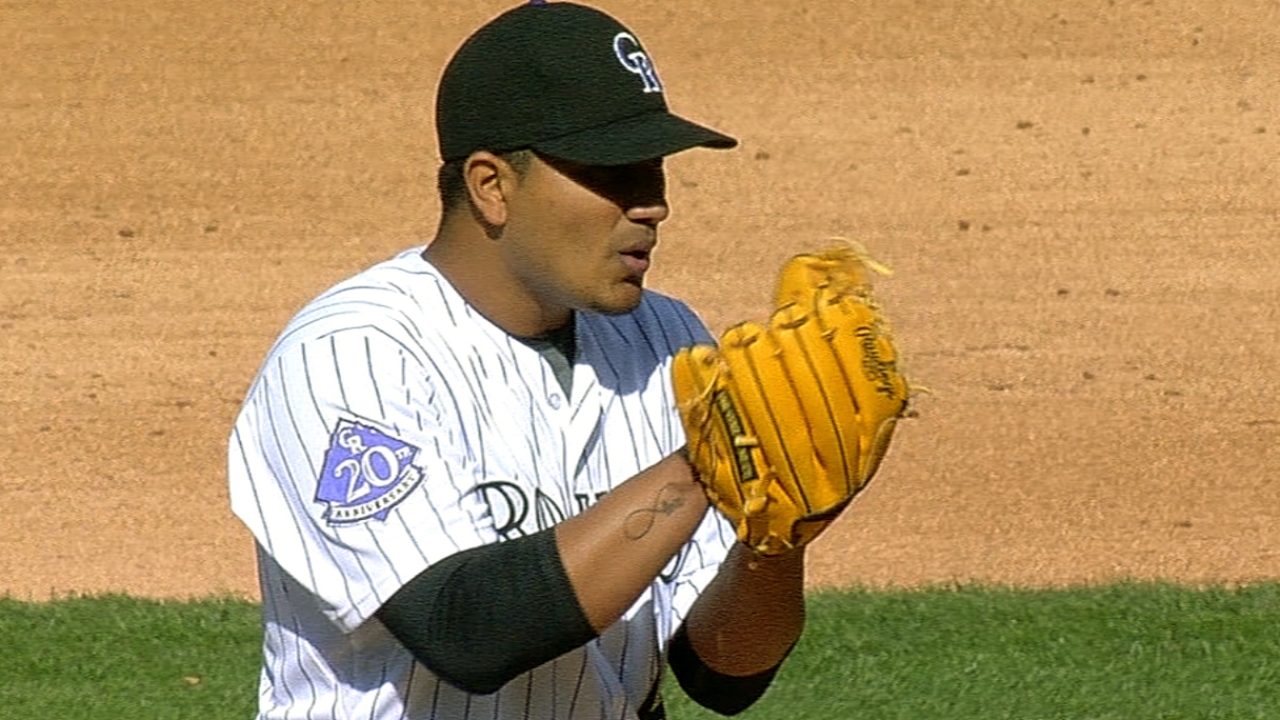 SAN FRANCISCO -- Quality starts have become the rule instead of the exception for the Colorado Rockies this season.
The Rockies had six quality starts in their first seven games, and their rotation boasted the seventh-best ERA in baseball at 3.02 to go with a 4-1 record entering Tuesday night's game against the San Francisco Giants.
No one is surprised that the Rockies lead the Majors in hitting with a sizzling .317 average, but who saw this coming from their rotation, especially one that has three starts already at hitter-friendly Coors Field?
"I think those guys are better than people think, and they're healthy," Rockies manager Walt Weiss said before Game 2 in a three-game series against the Giants. "That's probably the biggest factor."
Jhoulys Chacin is 1-0 with a 1.35 ERA and two quality starts. Jeff Francis (1-0, 1.50) and Jon Garland (1-0, 3.00) produced quality starts in their debuts, as did Juan Nicasio (1-0, 3.00), who started Tuesday night against the Giants. Jorge De La Rosa (0-1, 6.10) was roughed up in his debut at Milwaukee but had a quality start Monday against the Giants, allowing three earned runs over six innings in a 4-2 loss.
"We've done well so far," Francis said. "There were some things that we concentrated on, that we focused on in Spring Training. We did it well at Spring Training, and our goal was to take that into the season. Through seven games, I think we have."
What was on the starting pitchers' to-do list?
"Focusing on getting hitters to hit the ball on the ground," Francis said. "It's pretty obvious every pitcher tries to do that, but I think we put a focus on it. Being able to throw secondary pitches for strikes and working quick. I think as pitchers we try to keep it as simple as we can. So far it's worked."
Weiss said he's starting to expect a quality start every game.
"Yeah. Our starters have done an outstanding job," Weiss said. "They've all given us a chance to win. I thought Jorge did a great job last night. Gave up the quick three-spot but then really shut them down. Kept us in the game and gave us a chance."
Eric Gilmore is a contributor to MLB.com. This story was not subject to the approval of Major League Baseball or its clubs.