Helton breaks out of slump with three-hit night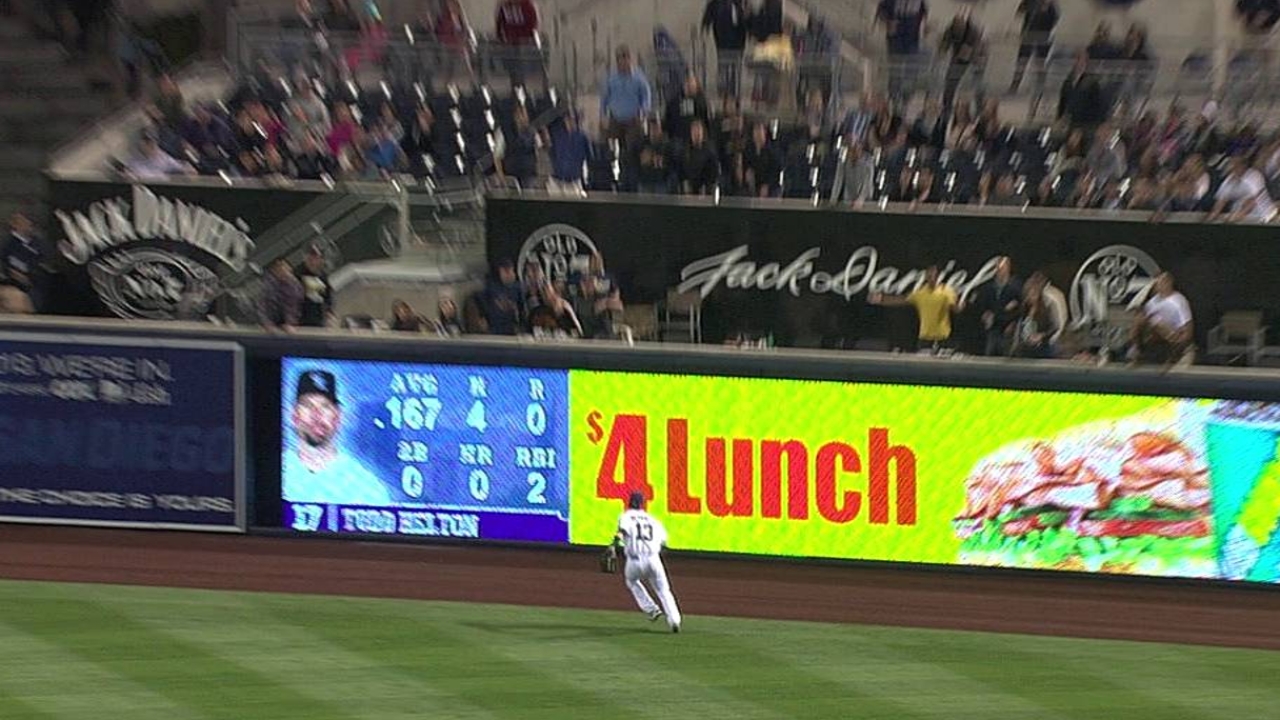 SAN DIEGO -- Rockies first baseman Todd Helton came to the right place to find his swing.
After starting the season 2-for-21, Helton went 3-for-4 with an RBI double during the Rockies' 7-5 victory over the Padres Friday night at Petco Park.
Helton is a career .340 hitter (88-for-259) with eight home runs, 20 doubles and 31 RBIs at Petco. But his success at the park doesn't tell the whole story.
At 39, Helton is taking more games off, having appeared in seven of the Rockies' 10 games, and has learned to use the down time wisely. In the past, even though he played nearly every game, a slump was an invitation to spend days and nights in the batting cage trying to find the right swing.
Now, realizing his playing schedule is meant to stay fresh during the season and he has to avoid overdoing things when he isn't in the lineup, it's video study with Pat Burgess, who is not only the Rockies' bullpen catcher but a former college teammate of Troy Tulowitzki at Long Beach State, who has developed a rapport with Helton and understands the veteran's swing.
"I've been working with Pat, and I've watched a lot of film -- when I haven't been playing, I don't just sit and watch the games," Helton said. "I found something tangible that I can sink my teeth into, and I got something positive out there."
The poor start came after one of the best Spring Trainings of Helton's career. He hit .448 with three doubles and a triple in Cactus League play. Wanting to preserve himself for games that counted, after undergoing season-ending right hip surgery last August and a right knee cleanup surgery in November, Helton quipped that maybe he needs less playing time.
"I need [manager] Walt [Weiss] to tell me I'm just going to get one at-bat, like I did in the spring, and I could go out and get a hit," Helton said before Friday's game.
The low early average raised inevitable questions about whether Helton's age and injury history had caught up to him. But he said the problem was he began to rush his mechanics when the regular season began.
Weiss concurred.
"I saw enough this spring to know that he's not done," Weiss said. "He's one of those guys that can get locked in, and he can go for a week and you can not get him out. Once he gets rolling, it's a nice piece in our lineup."
The plan to give Helton rest in hopes of having him fresh for the entire season allows Weiss to give second-year player Jordan Pacheco semi-regular at-bats at first base, and play regular right fielder Michael Cuddyer at first periodically so Eric Young Jr. can play in the outfield.
Thomas Harding is a reporter for MLB.com. Read his blog, Hardball in the Rockies, and follow him on Twitter @harding_at_mlb. This story was not subject to the approval of Major League Baseball or its clubs.