Young launching library reading program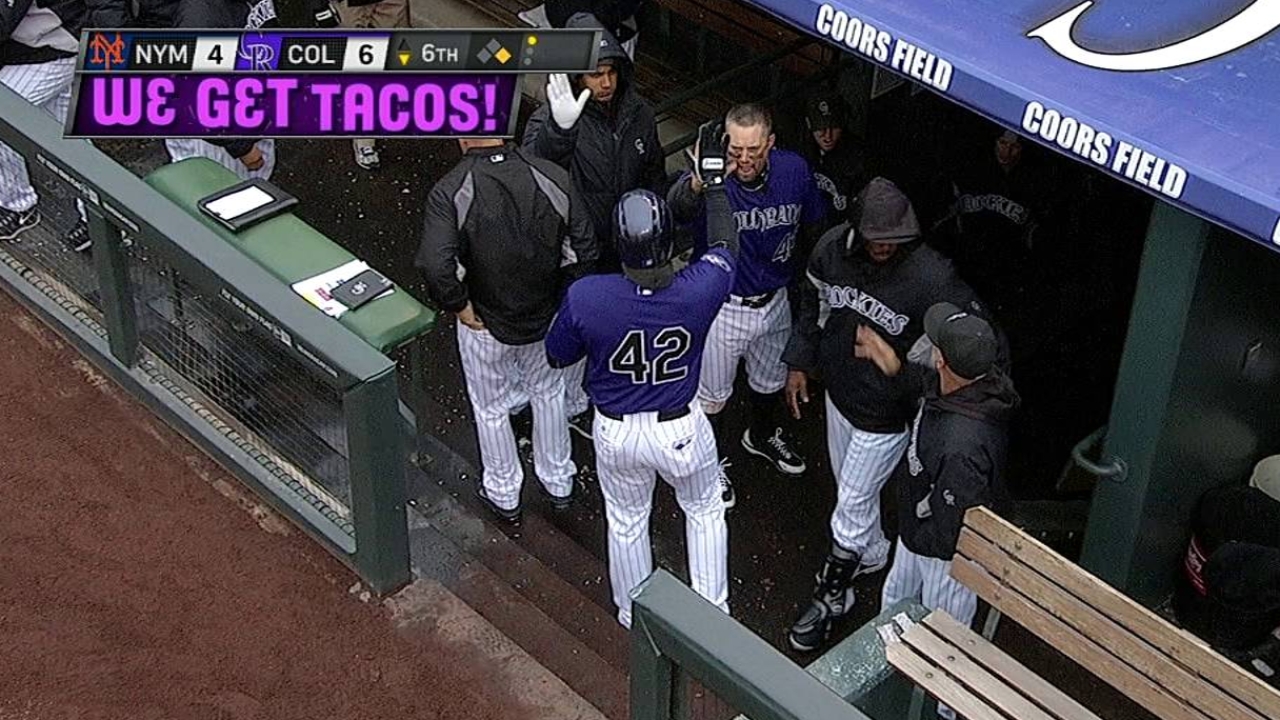 DENVER -- The Rockies' Eric Young Jr. has seen fewer books in the hands of children and adults, and wants to do something about it.
Young is teaming with Denver Public Libraries and Volunteers of America to present readings through his new "Stealing Some Smarts" literacy program. The first of his free events, taking place one Saturday a month over the next six months, will be Saturday at the Blair-Caldwell African American Research Library at 2401 Welton Street in Denver, from noon to 1 p.m. Young will appear at a different library over the course of the program.
Young's first reading will be from three children's books. Other readings will feature books from adults, as well.
"I enjoy reading, and right now libraries are starting to become obsolete, possibly because of the Internet, and fewer people are reading these days," Young said. "I want to bring more attention to reading actual books, and getting back into libraries."
Young said he realizes that it's possible young people are reading just as much, if not more, electronically, but there's no way of knowing that. Plus, he finds the public library a valuable feature of any community.
"Why not draw more attention back to libraries, plus those provide jobs for people. If you can encourage reading and get them back into the library at the same time, I feel it's good. The main goal is to make sure we get people into reading. I enjoy it. I read all the time on the plane. I want to share my love of it."
Young's passion for reading is leading him to further his education. After turning down a football offer from Villanova out of high school, Young played at Chandler Gilbert (Ariz.) Community College for a season before signing with the Rockies. However, he didn't leave his college dreams behind.
"I took some online classes, but I've come to the realization that I'm a person that needs to be in the classroom," Young said. "This offseason I want to take some courses somewhere in Arizona, where I live in the offseason. Reading is a great way of learning new things, even old things that you want to enhance.
"It's a promise that I made to my parents when they agreed for me to go pro, that I would one day go back and get my degree. I'm going to stay true to that."
Young originally wanted to be a business management major, but he's not as strongly committed. He'll make a decision after taking more liberal arts courses.
Thomas Harding is a reporter for MLB.com. Read his blog, Hardball in the Rockies, and follow him on Twitter @harding_at_mlb. Owen Perkins is a contributor to MLB.com. This story was not subject to the approval of Major League Baseball or its clubs.