Arenado off to fast start at Triple-A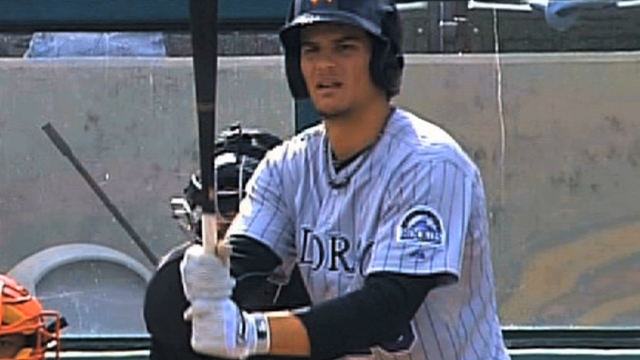 DENVER -- Rockies fans continue to watch third-base prospect Nolan Arenado's work at Triple-A Colorado Springs, and he's giving them plenty of reason to dream -- hitting .417 with three home runs, 11 doubles and 18 RBIs in 13 games.
With Chris Nelson playing well at third for the Rockies, there is no indication that a promotion is coming soon. Rockies player development director Jeff Bridich said the team needed to see Arenado, 22, accept being in Triple-A. That was an issue last year, when he slumped badly at Double-A Tulsa, with one of the reasons being that he was expecting a call-up that didn't come.
"He's doing things this year at this level coming out of Spring Training that he didn't do last year," Bridich said. "Which means he learned the lessons from last year that he needed to learn. He's controlling what he can control, and the results are following.
"As much as it is performance and some maturity in this game, it's the emotional and mental maturity that he is taking to his everyday stuff. That's what's impressive. I don't think there was anybody in this building that stopped believing in his talents."
The blip on Arenado's stat sheet is his four errors, but Bridich said those are happening because of his range.
"It's like last year, when I saw him in Tulsa, he ranges literally 8-10 steps to his left to cut a ball off that that the shortstop is literally ready to [backhand], then he tries to make throws off-balance," Bridich said. "His instincts and athleticism allow him to get to balls that not every third baseman can get to. That at times turns into difficult throws or off-balance stuff, and he's got to learn through experience."
Thomas Harding is a reporter for MLB.com. Read his blog, Hardball in the Rockies, and follow him on Twitter @harding_at_mlb. Owen Perkins is a contributor to MLB.com. This story was not subject to the approval of Major League Baseball or its clubs.