Helton out of lineup with forearm strain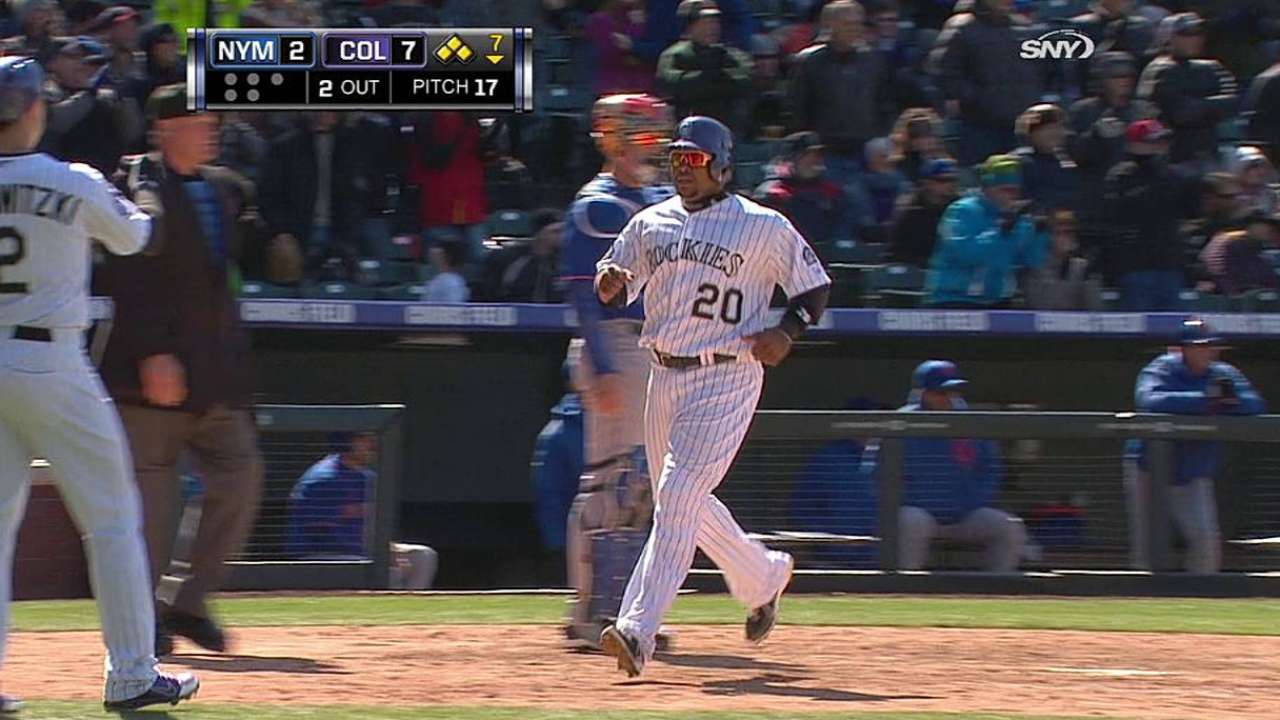 DENVER -- First baseman Todd Helton has a left forearm strain and was not in Saturday's starting lineup. He suffered the injury on a swing Tuesday against the Mets in the first game of a doubleheader.
Helton said he thought the pain would "just go away with a couple days rest," but that wasn't the case.
"It's feeling pretty good right now," Helton said before Saturday's game. "I've never done anything like it. I could play right now if I had to, I guess."
Jack Etkin is a contributor to MLB.com. This story was not subject to the approval of Major League Baseball or its clubs.