Torrealba-De La Rosa pairing a rousing success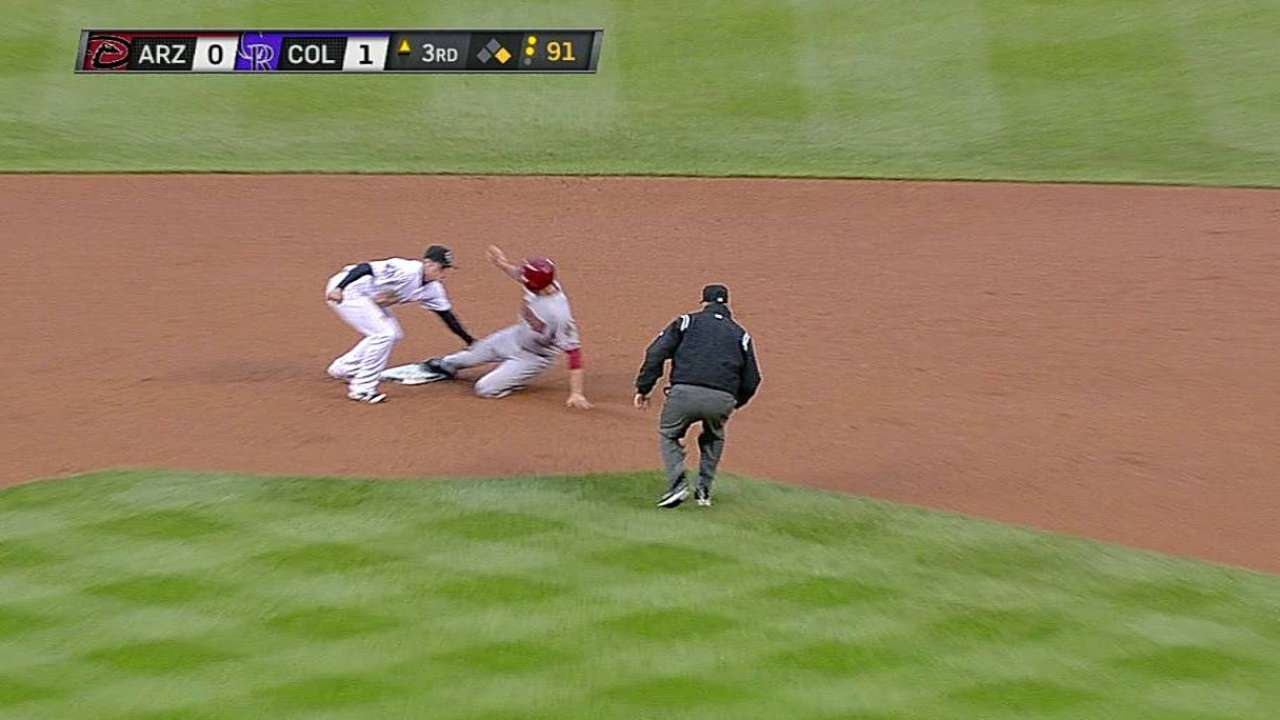 DENVER -- When Rockies manager Walt Weiss played for the Braves, teammate Greg Maddux pitched regularly with backup catcher Eddie Perez behind the plate rather than Javy Lopez, who was the Braves' starting catcher. As a manager, Weiss is pairing backup catcher Yorvit Torrealba with southpaw Jorge De La Rosa, who has a string of 17 consecutive scoreless innings and is 2-1 with a 2.82 ERA in four starts, all with Torrealba catching.
"It is evolving," Weiss said of the Torrealba-De La Rosa pairing. "I think Jorge's real comfortable with him. I think Torrey brings out the best in De La, so right now it's a real good fit. And at the same time, it's keeping Torrey involved."
De La Rosa is the first Rockies pitcher to make consecutive scoreless starts of at least six innings since Jason Hammel made three straight scoreless starts from June 7-18, 2010, all at Coors Field. Hammel's three outings, all of which he won, totaled 22 2/3 scoreless outings -- 7 1/3 innings against the Astros, eight against the Blue Jays and 7 1/3 against the Brewers.
Jack Etkin is a contributor to MLB.com. This story was not subject to the approval of Major League Baseball or its clubs.