Scahill impresses before being sent down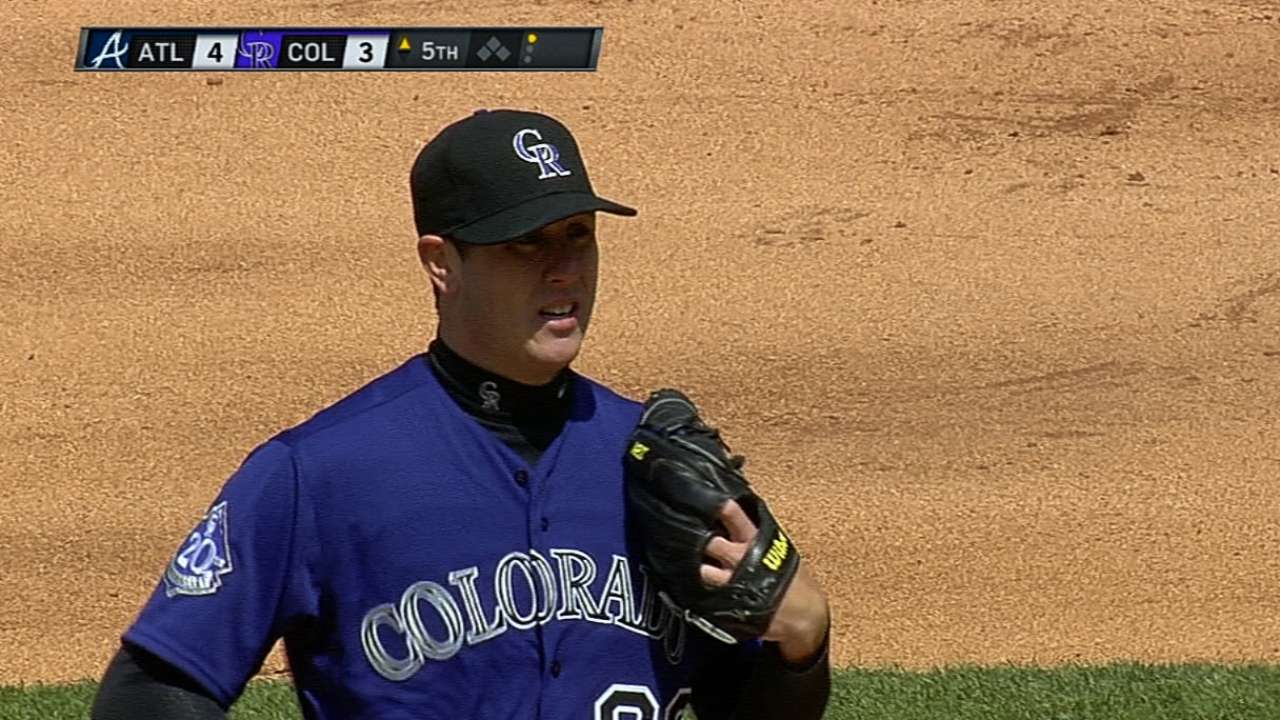 DENVER -- Tyler Chatwood was recalled from Triple-A Colorado Springs to start Wednesday against the Braves. He took the roster spot of reliever Rob Scahill, who was optioned to Triple-A after making a good impression in his one outing with the Rockies.
Scahill relieved Jeff Francis on Tuesday in the first game of a doubleheader and pitched three scoreless innings against the Braves, allowing one hit with two strikeouts. He threw 28 pitches, 20 for strikes.
"Robbie did a great job," manager Walt Weiss said. "Saw a lot of progression in Spring Training with Robbie. About halfway through, some things that he was working on just clicked. He's carried that into the season, and he's throwing the ball real well down in Colorado Springs. He's one of those guys down there that's going to be in our mix and be a part of our club this year, for sure."
Weiss said Scahill's mental approach has improved, and he is better able to slow things down and, hence, not have his mechanics go awry.
"Sometimes he would start to get fast," Weiss said. "That would leak into his delivery. More than anything else, it's being aware of that. He's been able to slow things down."
Jack Etkin is a contributor to MLB.com. This story was not subject to the approval of Major League Baseball or its clubs.