Helton held out for fifth straight game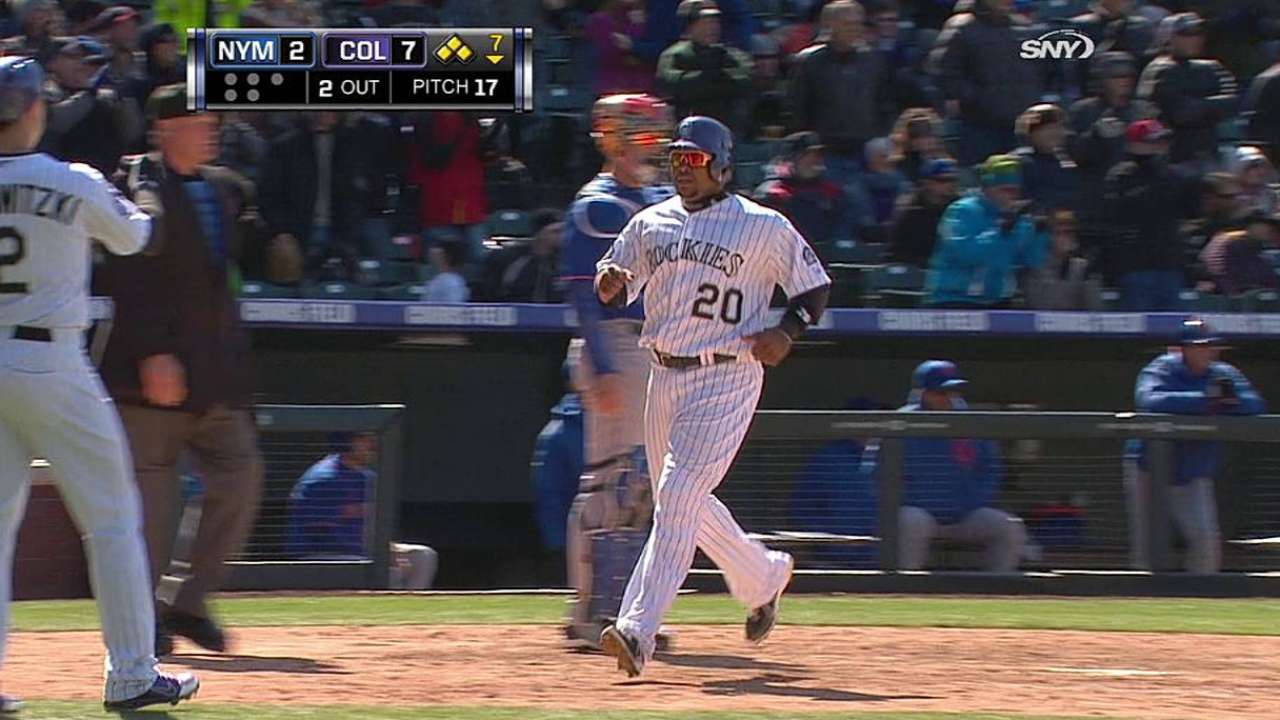 DENVER -- First baseman Todd Helton did not play for the fifth straight game on Wednesday. Afterward, he said he hit in the indoor batting cage and his strained left forearm was "still sore." Helton traveled with the team to Phoenix following the game but said, "I don't know what they're doing," referring to possibly going on the 15-day disabled list.
Before the game, manager Walt Weiss said the Rockies will soon be at a crossroads with Helton as far as that issue.
"It'll get to the point, we got to make some decisions," Weiss said. "He has been getting better every day. So leave him out of there today and hopefully, he might be available when we get to Phoenix."
If Helton goes on the disabled list, the move could be retroactive to Saturday, meaning he would be eligible to be activated May 5. He strained his forearm when his left hand came off the bat while swinging April 16 in the first game of a doubleheader. He pinch-hit in the second game and played in the Rockies' next two games on Thursday and Friday.
Jack Etkin is a contributor to MLB.com. This story was not subject to the approval of Major League Baseball or its clubs.