Francis to start on three days' rest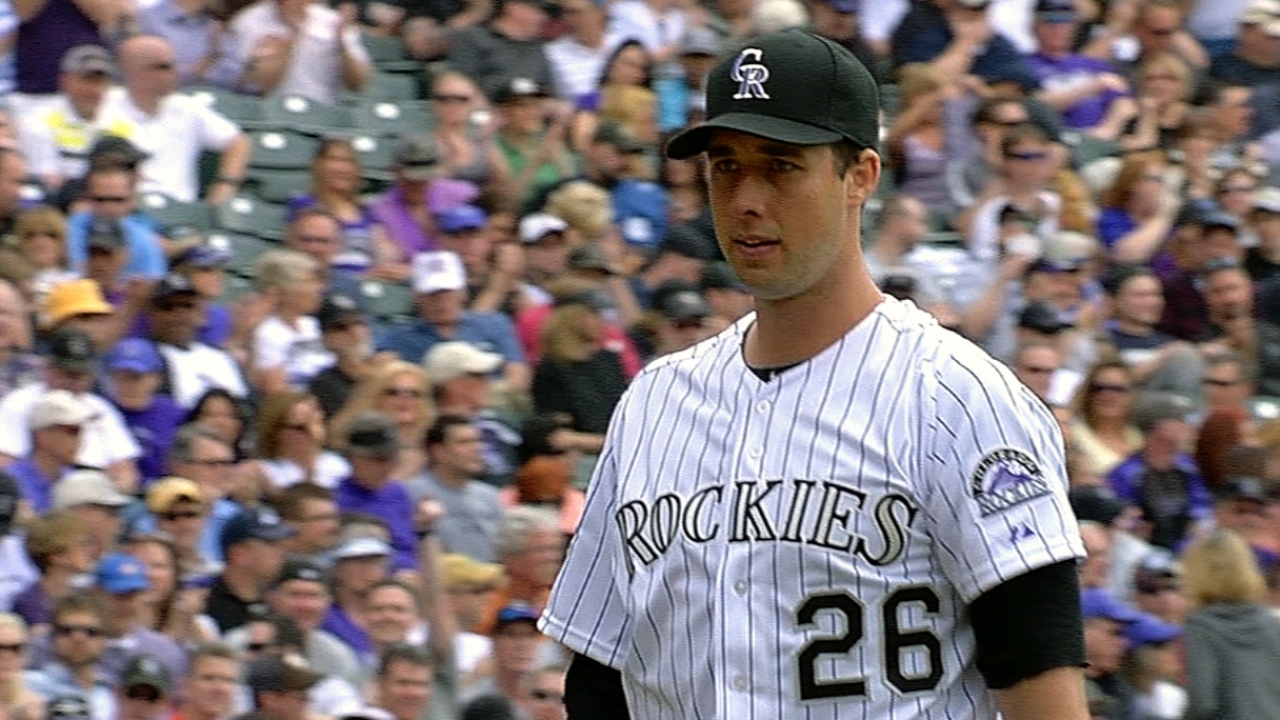 DENVER -- Jeff Francis will start on Saturday in Arizona on three days of rest, something he did eight times last season and the result of the Rockies playing a split doubleheader Tuesday.
Francis started the first game against the Braves and threw 75 pitches in four innings, allowing his first three homers of the season and the Rockies lost, 4-3. In the second game, Jon Garland threw 92 pitches in six innings, yielding three homers and six runs in six innings and the Rockies lost, 10-2.
Pitching coach Jim Wright said the decision had been made before the doubleheader that Francis would be the choice to start against the D-backs on short rest, and be on a limit of about 75 pitches against the Braves.
When the Rockies went to a four-man rotation in mid-June last season and stayed in it for two months, Francis made eight starts on three days' rest and went 3-2 with a 4.99 ERA.
"He volunteered to be the guy to do that," Wright said. "A month ago, he said, 'If there's ever a time you need somebody to come back, I'm capable of doing it.' And that's not why we did it, but knowing he has done it in the past with some proficiency, he was the likely candidate."
Wright said Francis will not be on a pitch limit Saturday at Chase Field. He has exceeded 90 pitches in two of his four starts -- 97 in six innings in the Rockies' home opener on April 5, and 93 against the Mets in the second game of a split doubleheader on April 16.
In his past three starts, Francis is 0-2 with a 12.60 ERA, having allowed 22 hits and 19 runs, 14 earned, in 10 innings. When he threw his first pitch against the Mets, the temperature was 36 degrees -- it was 23 degrees when the game against the Braves began on Tuesday. An inability to pitch inside effectively on a frigid afternoon -- 23 degrees is a record low temperature for the start of a Rockies home game -- hurt him against the Braves.
"His strength is down and away, changing speeds on his fastball, using his changeup and early curveball," Wright said. "I think yesterday it was so cold, he didn't have a good feel of the curveball.
"The ball's a little slicker, so he has to stick with more straight stuff. And therefore, for him to be successful those days and especially against a right-handed lineup like Atlanta, he has to pitch a little bit more inside to open up down and away for him."
Jack Etkin is a contributor to MLB.com. This story was not subject to the approval of Major League Baseball or its clubs.