Rosario improving defensively for Rockies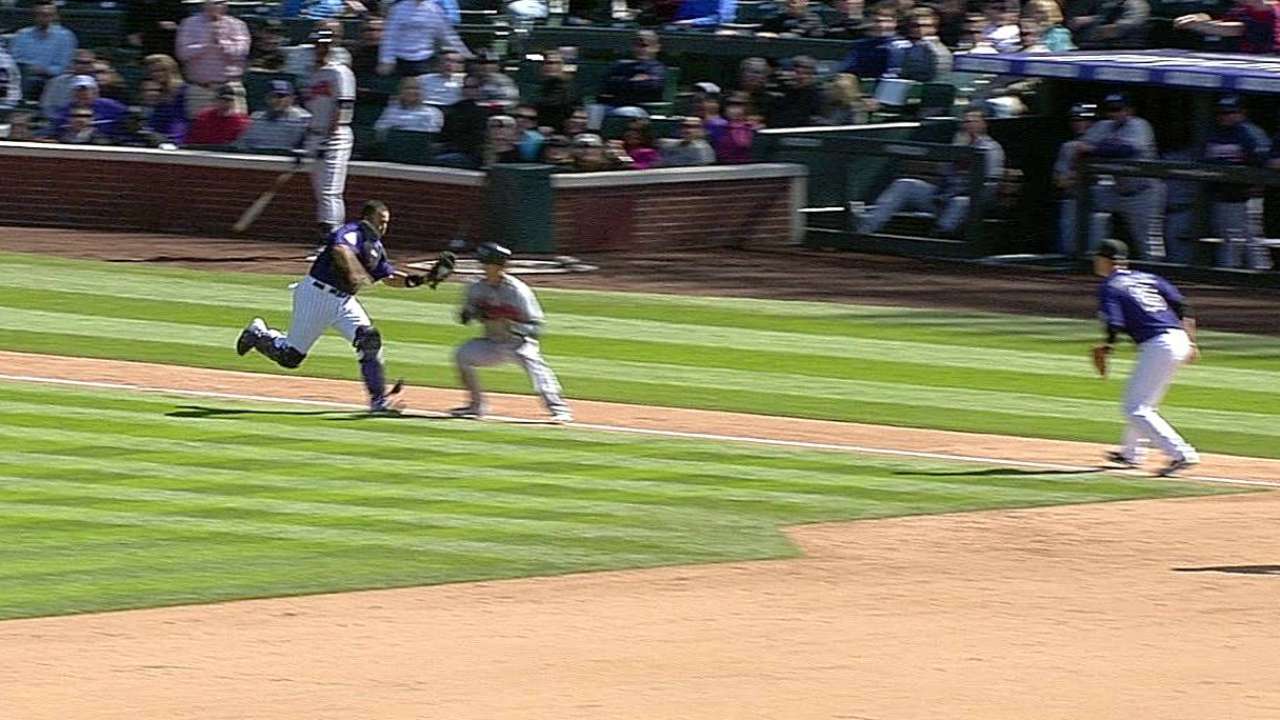 DENVER -- Catcher Wilin Rosario has been rather inconspicuous behind the plate, unlike last year when he led Major League catchers in passed balls (21) and errors (13) as a rookie.
Rosario has been charged with two passed balls and one error while catching in 15 games. The second passed ball and error occurred in the first inning of the second game of an April 16 doubleheader, when the temperature was 28 degrees. Rosario wasn't making excuses, but he said he couldn't feel the ball in his hand when he threw it well right of second base.
"Just from a technique standpoint, he's getting over the ball better and his glove is staying down," catching coach Jerry Weinstein said. "He's getting both hands down between his knees. He's a lot softer. He was rigid last year. But that comes with the confidence factor and the relaxation, which comes from knowing that you've done the preparation."
Rosario hit cleanup for the second time this season on Wednesday. He went 2-for-6 and is now hitting .302 with four homers and 14 RBIs.
"He's got an unbelievable skill-set," Weinstein said. "His athleticism, his agility, his power, his raw arm strength -- he's got everything you need to excel on both sides."
Jack Etkin is a contributor to MLB.com. This story was not subject to the approval of Major League Baseball or its clubs.