Rutledge gets buzz for knocking cover off foul ball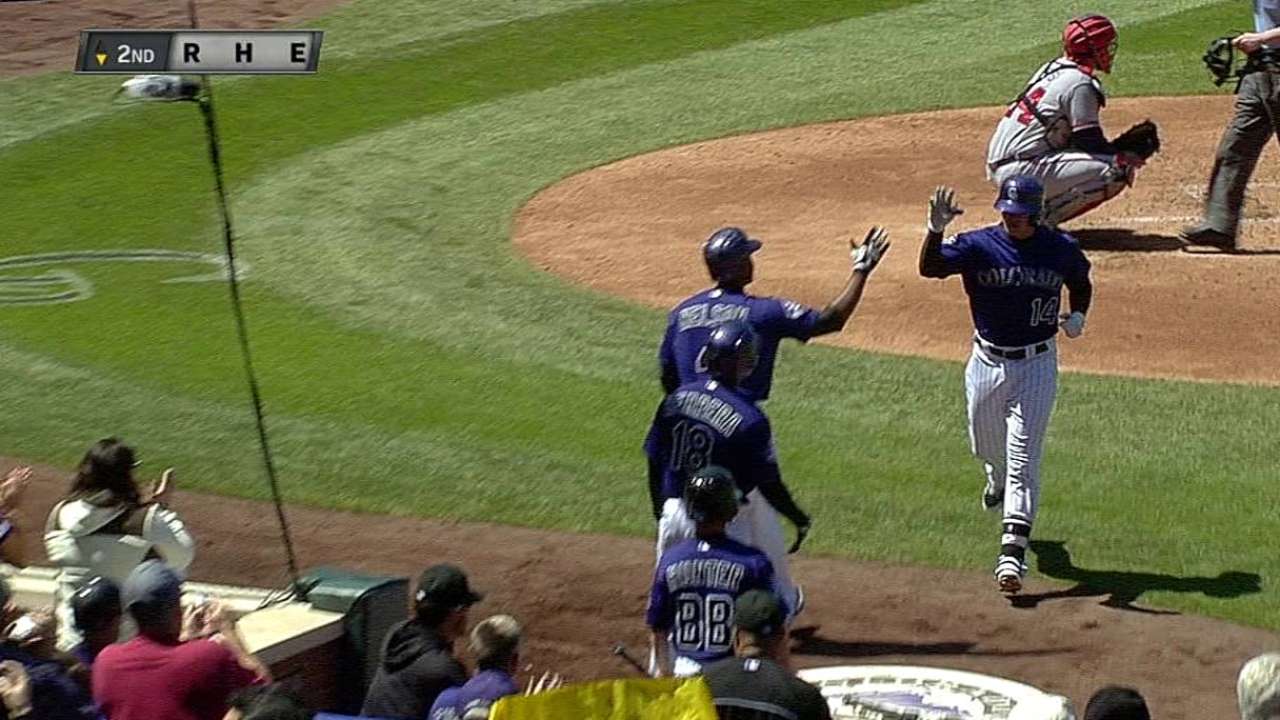 PHOENIX -- Playing second base, the Rockies' Josh Rutledge would love to be the next Ryne Sandberg, but thanks to an odd play Wednesday, his name is being mentioned in the same breath with Robert Redford.
During the Rockies' 12-inning, 6-5 victory over the Braves, Wheeler fouled a pitch off and the cover unraveled from the baseball. It was, more or less, shades of Roy Hobbs knocking the cover off the ball in the 1984 movie "The Natural."
That oddity received more attention in some highlight packages than the home run Rutledge hit in the second inning.
"Somebody actually sent me a slow-mo video of it to my Twitter account," Rutledge said. "I didn't realize the ball actually did that. But then I looked down at my bat, and there was a little piece of the ball in my cutoff. I was like, 'Oh, great.' I'm surprised the bat didn't break.
"Today we were in the weight room and the highlight came on, and Wilin Rosario pointed it out to me."
Thomas Harding is a reporter for MLB.com. Read his blog, Hardball in the Rockies, and follow him on Twitter @harding_at_mlb. This story was not subject to the approval of Major League Baseball or its clubs.