Bichette prepares Rockies batters for road production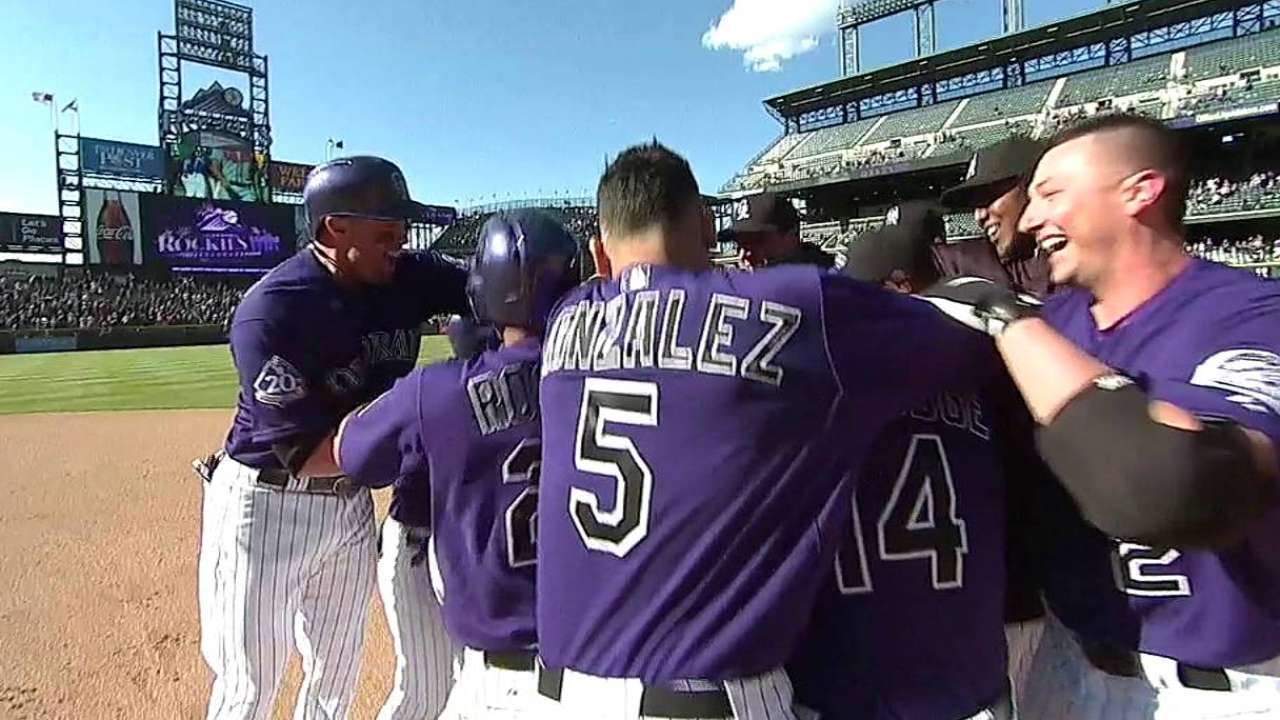 PHOENIX -- During their first two road trips of the season, the Rockies shed their weak road reputation by hitting 16 home runs, hitting .267 with a .337 on-base percentage and scoring 45 runs in nine games. But the true challenge began Thursday night with the opener of four games against the D-backs.
It marked the first time the Rockies took to the road after a long homestand. The Rockies enjoyed the comforts of Coors Field while going 6-3 against the Mets, D-backs and Braves, but are beginning a seven-game road trip against the D-backs and Dodgers.
First-year hitting coach Dante Bichette has been quiet with the advice all season, and took the same approach in preparation for the trip. Rather than gather the club and offer a bunch of strategy at the start of the trip, he incorporated road preparation during the homestand.
Realizing that the action on breaking balls is greater outside of the mile-high atmosphere at home, Bichette set the pitching machine in the batting cage to produce more extreme breaks. So even if pitches were straighter during games at Coors, hitters were preparing for tougher at-bats.
"You can't really change your game plan," Bichette said. "You've got to bridge the gap while you're at home. You don't do anything extra on the road. We saw some breaking balls in the cage. But don't make a big deal of it. Don't wait to fix it when you're on the road."
Thomas Harding is a reporter for MLB.com. Read his blog, Hardball in the Rockies, and follow him on Twitter @harding_at_mlb. This story was not subject to the approval of Major League Baseball or its clubs.