Tulowitzki expects to return to lineup Wednesday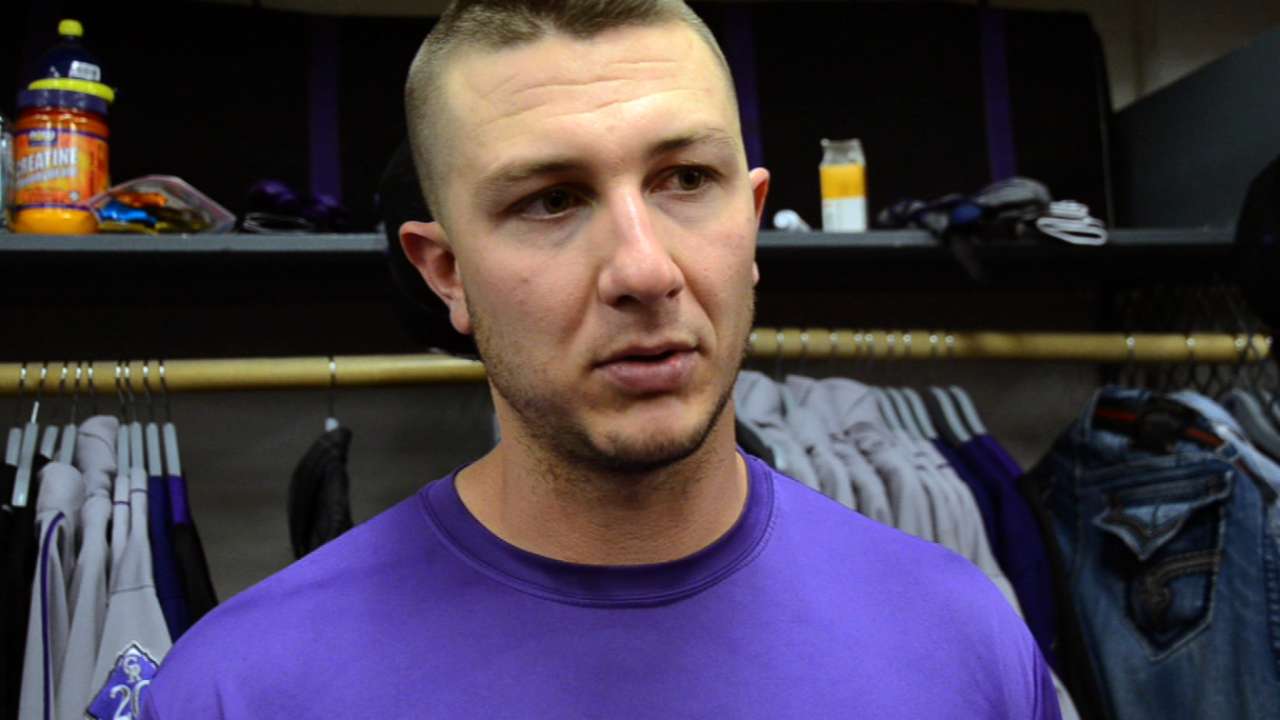 LOS ANGELES -- Rockies shortstop Troy Tulowitzki's strained left rotator cuff felt better taking batting practice Tuesday than it did Monday, and he expects to return to the starting lineup for Wednesday night's final game of three against the Dodgers.
Tulowitzki was not available to play during Monday night's 12-2 victory. Rockies trainers recommended he not be in the lineup for Tuesday's game, but he said he was available for pinch-hitting duty.
"Compared to yesterday, today was a lot different," Tulowitzki said. "I'm looking forward to getting back."
Tulowitzki talked to the media after taking batting practice in the indoor cage. He also took swings on the field, and knocked homers into the Dodgers bullpen in left and into the left-field bleachers -- further proof that he is ready to swing at full strength.
Tulowitzki, who suffered the injury sliding to home plate during Sunday's 4-2 loss at Arizona, joked that Monday's victory over the Dodgers made it easier for the team to tell him to sit one more day.
"I was talking to some guys and said, 'Yesterday was a bad win for us,'" Tulowitzki said. "I was obviously joking. But I think it would have been a little different if we would have lost.
"But I think I can talk them into making sure that I'm in there tomorrow. I can't handle watching any more games."
Thomas Harding is a reporter for MLB.com. Read his blog, Hardball in the Rockies, and follow him on Twitter @harding_at_mlb. This story was not subject to the approval of Major League Baseball or its clubs.