Chacin set to be activated for Sunday's start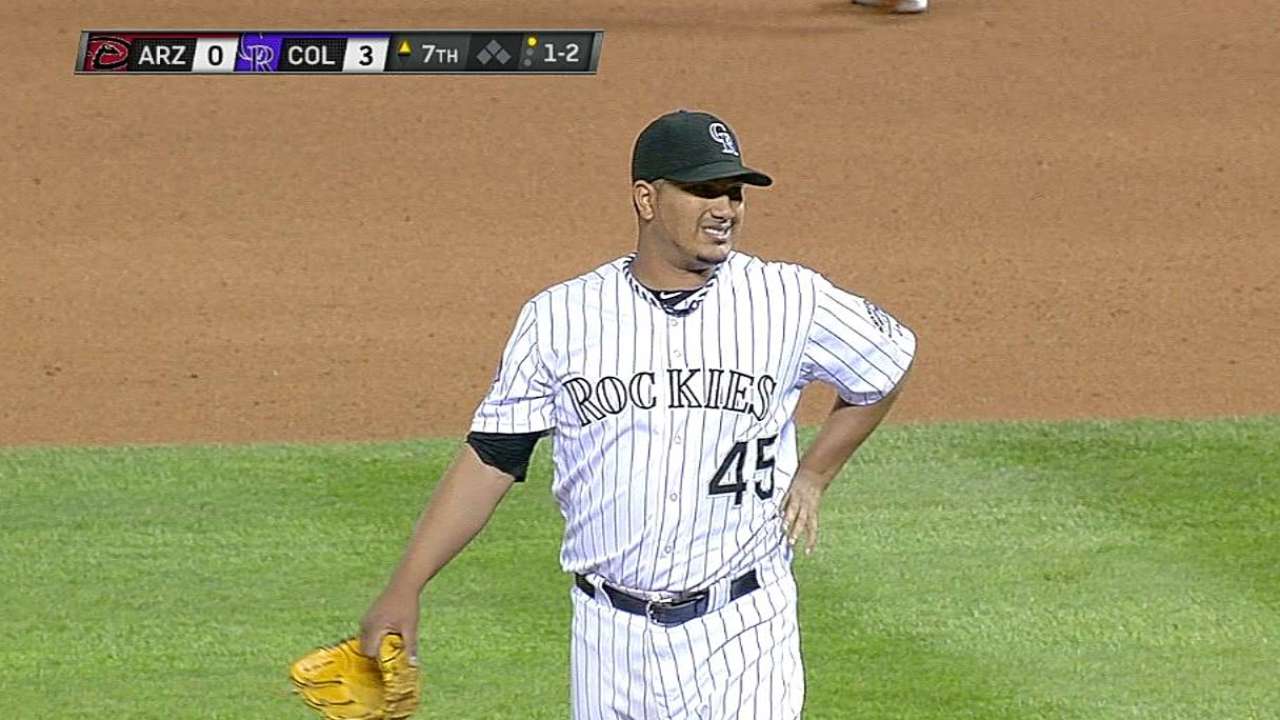 DENVER -- Rockies starter Jhoulys Chacin is eligible to come off the 15-day disabled list on Sunday and will be activated to start the series finale against the Rays.
Chacin worked 6 1/3 scoreless innings on April 19 against the D-backs, but had to leave the game with a strain on the left side of his back following his 100th pitch.
Chacin has been the Rockies' best pitcher this season, going 3-0 with a 1.46 ERA in four starts. Opponents are hitting .193 against the right-hander, including an average of .128 (6-for-47) by right-handed hitters and .278 (10-for-36) by lefties. Chacin has six walks and 16 strikeouts in 24 2/3 innings.
"His changeup and his slider were real good," manager Walt Weiss said. "And he had fastball command, which is big for Jhoulys. His changeup is a plus, plus pitch, the fact that he can throw it to right-handers, he can throw it to left-handers regardless of the count, to get him back in counts, to finish hitters. I think that's been one of the keys for him.
"His arm speed on his changeup has been really good. The other secondary pitch he's got is his slider, which has been really good. He's had it all working early on."
Weiss said a corresponding roster move will be announced after Saturday night's game or on Sunday morning.
Tyler Chatwood started twice in place of Chacin and could be kept if the Rockies decide that Juan Nicasio would benefit from time at Triple-A Colorado Springs. Nicasio has thrown five or fewer innings in five straight starts, and in four of them, he has thrown between 92 and 95 pitches. Nicasio's next turn in the rotation would be Wednesday against the Yankees.
Jack Etkin is a contributor to MLB.com. This story was not subject to the approval of Major League Baseball or its clubs.