Weiss holds Fowler out of Saturday's lineup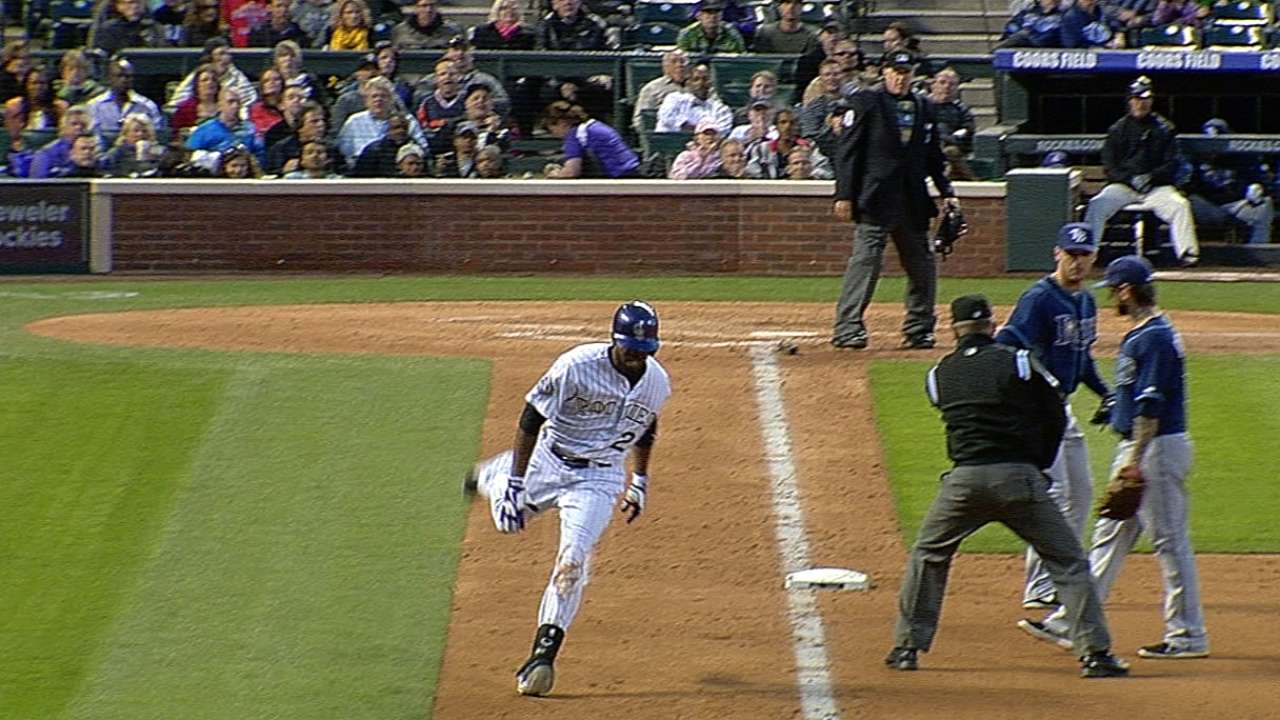 DENVER -- Rockies center fielder Dexter Fowler was not in the lineup on Saturday against the Rays.
Fowler did not take the field in the fifth inning on Friday after trying to bunt for a hit in the fourth and ending up with right hip flexor soreness as he tried to avoid a collision with Rays first baseman Sean Rodriguez.
Asked how he felt on Saturday afternoon, Fowler said, "Better. I'm sure I'll be all right. I'll live."
Rockies manager Walt Weiss held Fowler out of the lineup and not simply for precautionary reasons.
"He's sore enough that it was pretty clear-cut for me," Weiss said.
Weiss expected Fowler would be "pretty sore" on Saturday.
"He's doing OK," Weiss said. "I don't think it'll be too long. But we're going to keep him out of there [Saturday]."
Jack Etkin is a contributor to MLB.com. This story was not subject to the approval of Major League Baseball or its clubs.