Tulo errs on side of caution regarding his legs
Rockies shortstop learns to be smarter when it comes to playing through injuries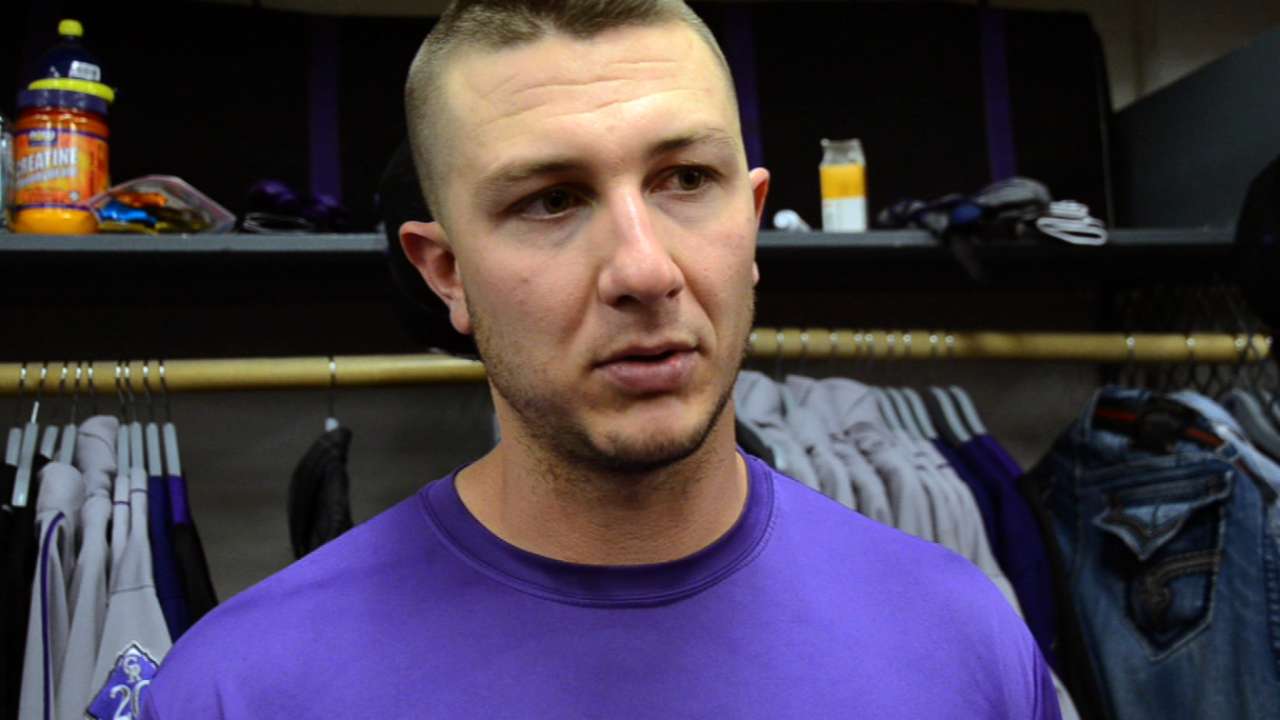 DENVER -- Shortstop Troy Tulowitzki was back in the Rockies' lineup on Saturday after a one-day absence, when he said his legs felt "a little heavy" on Friday. He did pinch-hit in the eighth inning of a 7-4 loss to the Rays and was lifted for a pinch-runner after being intentionally walked.
Tulowitzki did not play last Monday and Tuesday at Los Angeles due to a left shoulder strain, sustained on an awkward slide home on Sunday. He did play on Wednesday against the Dodgers -- going 2-for-4 with a double and two RBIs. The Rockies were off Thursday before opening their series with the Rays.
"I don't know if it's because I took two days off and then back on the field full go, if my legs got a little tired on me," Tulowitzki said. "Maybe coming back here [to the high altitude at Coors Field] played a part in it. I felt fatigued. And they told me from Day one to be straight up with them about everything that early on. If I did feel anything, they were going to play on the safe side. I think that's what happened [Friday].
"Yesterday was tough for me to take, but today I do feel better. Now I'm happy about that."
Tulowitzki, 28, saw his 2012 season end after 47 games on May 30 due to a strained left groin that required surgery on June 21 to remove scar tissue on a nerve in the groin area. In 2008, he strained his left quadriceps on an off-balance throw on April 29, and two batters later suffered a tendon tear in the quadriceps that caused him to miss 46 games.
With his history, Tulowitzki has learned the need to be smarter when it comes to trying to play through leg injuries.
"I think there was times early on in my career, where if I had a day like yesterday, I was for sure throwing myself out there," he said. "And I think I got myself in trouble at times."
The soreness he felt on Friday was in the upper area of his legs. But Tulowitzki said he has no lingering concerns about re-injuring his groin.
"When I've been out there, I've been feeling good," he said. "So that proves to me that I am healthy. I just think that I have to be smart about this thing."
Jack Etkin is a contributor to MLB.com. This story was not subject to the approval of Major League Baseball or its clubs.