Rutledge making rounds in Rockies' order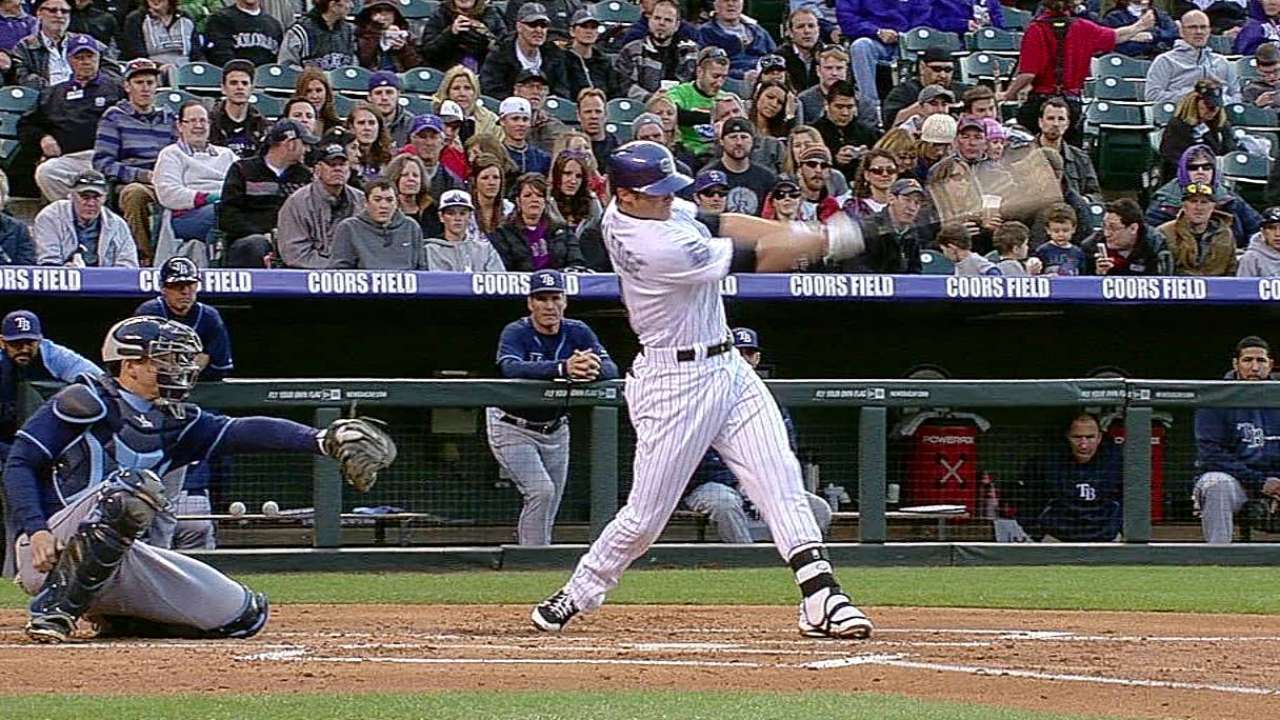 DENVER -- Rockies infielder Josh Rutledge batted seventh on Friday night and was in the second spot on Saturday, not unusual for the 24-year-old second baseman, who is in his first full season in the Major Leagues.
In 26 starts, Rutledge has batted second 13 times, six times in the seventh spot, five times in the six-hole and twice in the No. 8 spot. Manager Walt Weiss said batting eighth "doesn't necessarily play into his strengths," because Rutledge tends to have quick at-bats and isn't as patient as is desired for a No. 8 hitter, whom the opposing pitcher is trying to expand the strike zone for with the pitcher coming up next.
Rutledge first batted eighth on April 28 and before that game, Weiss, who was speaking from experience, said:
"I brought him in and talked to him about the approach of hitting eighth in the National League. There's a lot to think about. I told him not to out-think it. He's still got to be himself even if he's hitting in that spot. But there are some things to be aware of when you're hitting there and I just wanted to communicate that to him.
"He'll bounce around a little bit in our lineup because he's a versatile guy. There's some pop in the bat, but he runs well. You can hit and run with him. So he's a guy in our lineup that might bounce around maybe more so than some of the other guys."
Rutledge went hitless in four at-bats the first time he hit eighth, but went 3-for-4 with a homer in that spot on Wednesday against the Dodgers. Rutledge entered Saturday having gone 8-for-18 in his previous four games with one double, one homer, three RBIs and three runs scored.
Jack Etkin is a contributor to MLB.com. This story was not subject to the approval of Major League Baseball or its clubs.