Chatwood sent down to make room for Chacin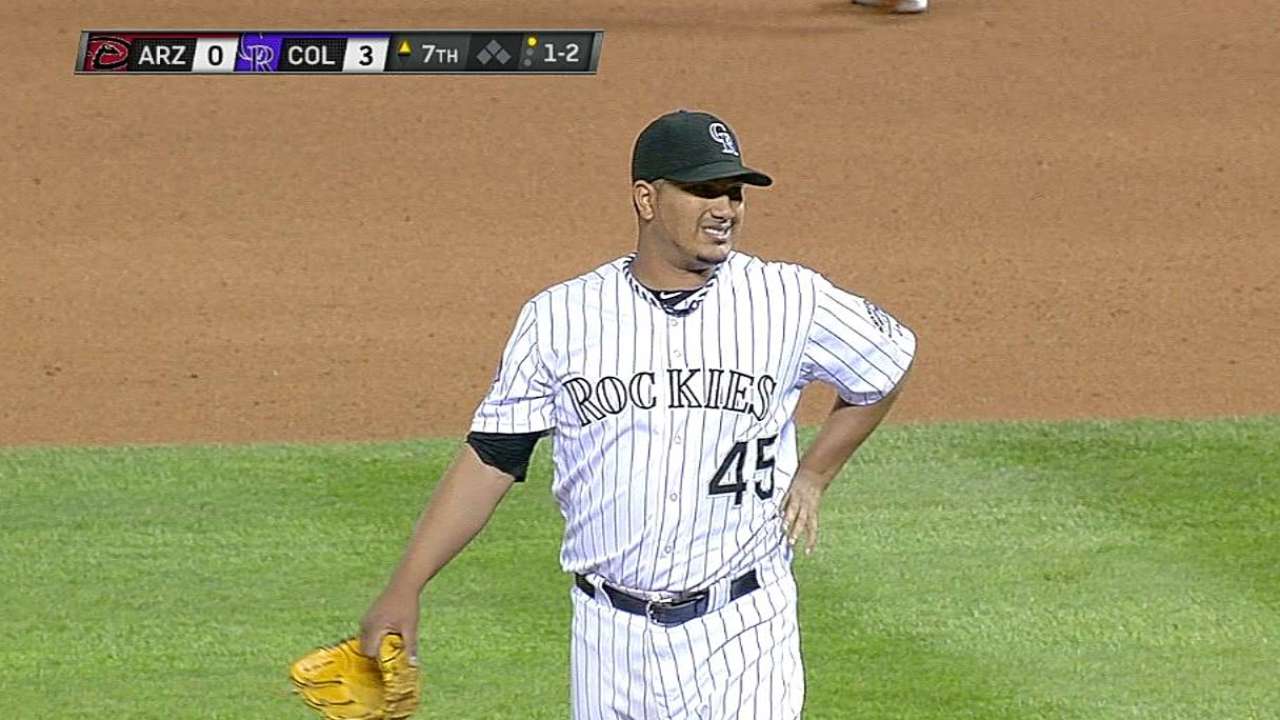 DENVER -- Pitcher Jhoulys Chacin was activated Sunday when he was eligible to come off the 15-day disabled list, which he landed on with a back strain, and started against the Rays. Tyler Chatwood, who made two starts in Chacin's absence, was optioned to Triple-A Colorado Springs.
Manager Walt Weiss said Chacin, who last pitched April 19 and left a start that night holding his left side, would not be under any restrictions.
"We'll let him go," Weiss said. "We'll be smart about it, but I'm not going to be overly cautious."
In his first four starts, Chacin went 3-0 with a 1.46 ERA. Chatwood went 1-0 with a 3.00 ERA in his two starts, pitching six innings in each. In the second one, Monday in Los Angeles, Chatwood held the Dodgers scoreless and allowed five hits with no walks and five strikeouts on 96 pitches.
Juan Nicasio could have been demoted to Colorado Springs, but the Rockies opted to keep him in the rotation. High pitch counts have plagued Nicasio, who pitched six innings in his first start but has not gone beyond the fifth in his past five outings. And in four of those five games, the inefficient Nicasio has needed 92 to 97 pitches, including 92 in four innings Wednesday in Los Angeles, where he allowed five hits and three runs in four innings.
Nicasio, who is 3-0 with a 4.91 ERA, began the season as the No. 3 starter in the Rockies' rotation.
"We want to give some benefit of the doubt to the guys that broke camp with us and give them every opportunity to do their thing," Weiss said. "I think with all of them, there's been enough bright spots to warrant that. At the same time, I think Tyler's slowly moving toward being in a position of creating a spot for himself with the way he handled himself. The way he competes, there's a lot to like about Tyler. It wasn't easy."
Jack Etkin is a contributor to MLB.com. This story was not subject to the approval of Major League Baseball or its clubs.