Tulo, CarGo swap lineup spots against Sabathia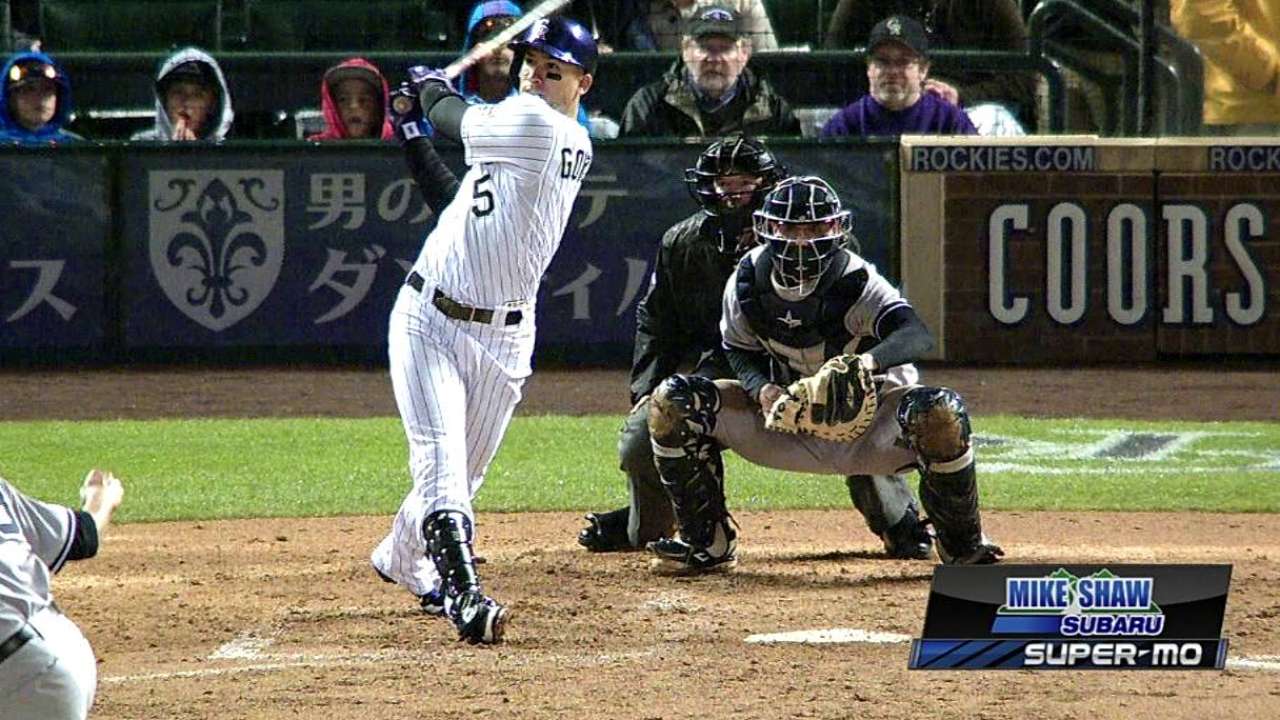 DENVER -- If Troy Tulowitzki had any hesitation about returning to action Thursday, a glance at the lineup card gave him a sense of ease and excitement about the "sick protection" he saw hitting behind him.
With the return of Tulowitzki after two days resting his sore groin, and with Yankees ace CC Sabathia on the mound, Rockies manager Walt Weiss juggled his lineup, flipping Tulowitzki and Carlos Gonzalez, putting Gonzalez in Tulowitzki's customary cleanup spot.
"I don't remember the last time I hit behind Tulo," Gonzalez said after Tulowitzki showed him the lineup card. "I'm just going to continue to do my thing. It doesn't matter where I'm hitting, as long as it works for the team."
Weiss also had Eric Young Jr. leading off and playing in right field in place of Michael Cuddyer and put .309-hitting Jordan Pacheco at first for Todd Helton, hitting seventh between Nolan Arenado and Josh Rutledge. Helton is hitting .273, and knocked his second home run of the season Wednesday night, accounting for all the runs in a 3-2 loss.
"Tulo is a prototypical No. 3 hitter -- both guys are," Weiss said off flipping his three- and four-hole hitters. "Against a tough left-hander, I decided to go with Tulo in that spot today."
Young's speed atop the lineup is always a bonus, and pairing his .304 average with Dexter Fowler's team-high eight home runs should make for a dynamic duo in front of Tulowitzki, Gonzalez, and Wilin Rosario in the five-spot.
"I like having EY and Dexter back-to-back," Weiss said. "Hopefully they can create something."
As for the "sick protection" both Tulowitzki and Fowler greeted with broad smiles, Weiss refrained from overstating the significance.
"We've got protection for most of our guys throughout the lineup," Weiss said. "I don't think it changes a whole lot as for the way pitchers are going to approach our hitters."
Tulowitzki and Gonzalez finished a combined 1-for-6 with an RBI in the 3-1 loss to the Yankees.
Owen Perkins is a contributor to MLB.com. This story was not subject to the approval of Major League Baseball or its clubs.