Sore neck keeps Cuddyer out of starting lineup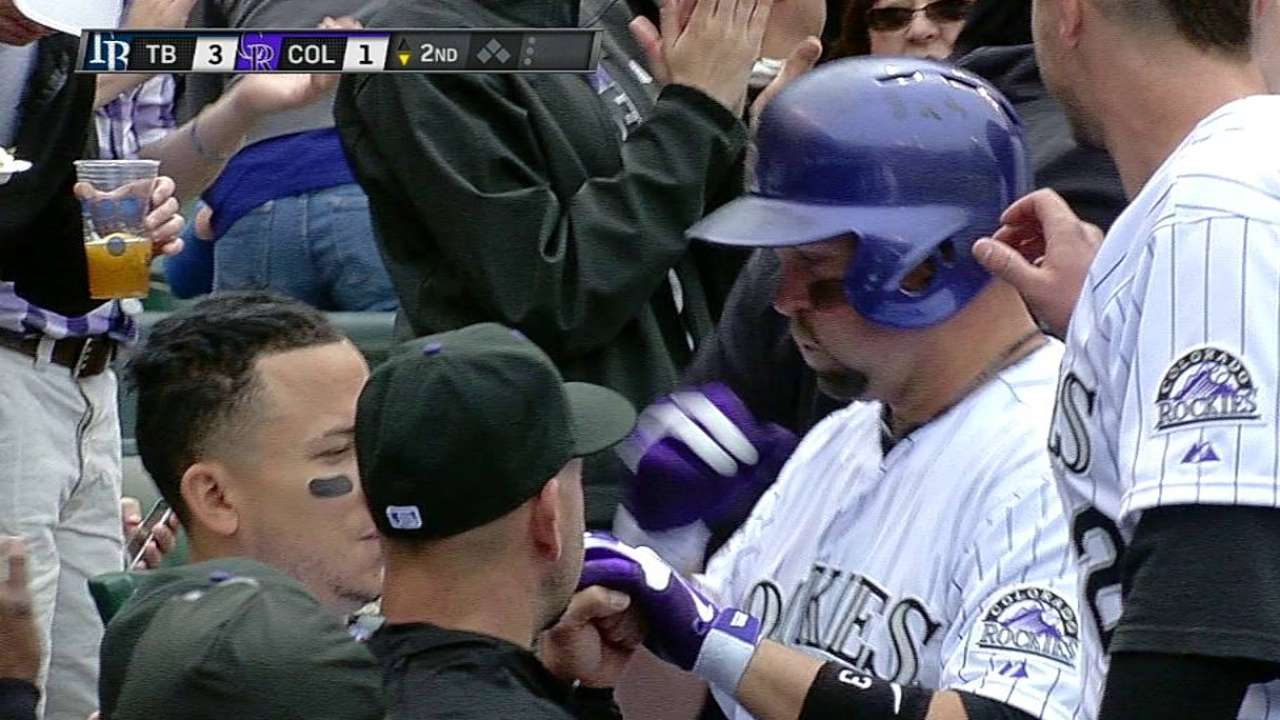 ST. LOUIS -- Michael Cuddyer, unable to turn his head for the past two days because of a disk problem in his neck, was not in the Rockies' starting lineup for Friday night's opener of three games against the Cardinals.
"This is something I've dealt with since 2004," Cuddyer said. "When this happens, it locks me up. I can't turn my neck and it makes it very difficult to play."
Manager Walt Weiss classified Cuddyer's availability as "day to day." The issue prevented the Rockies from using him Thursday during a 3-1 home loss to the Yankees. That was an important absence. Cuddyer is hitting .319 with seven home runs, eight doubles and 23 RBIs in 31 games.
Cuddyer skipped batting practice Friday to undergo treatment on the neck, with the hope of having him available off the bench. Eric Young Jr. started in right field in Cuddyer's place.
Cuddyer was with the Twins when his neck problems began. The issue never forced him to the disabled list. With the designated hitter rule in the American League limiting the need for position player substitutions, Cuddyer could ride out the times when he couldn't play.
The National League doesn't allow for a non-functioning player, but Cuddyer said the hope is that he can avoid a trip to the DL.
It's not going to be anything that's going to be a lingering effect," Cuddyer said. "If it's not better in a couple of days, then obviously we will try some other treatments."
Thomas Harding is a reporter for MLB.com. Read his blog, Hardball in the Rockies, and follow him on Twitter @harding_at_mlb. This story was not subject to the approval of Major League Baseball or its clubs.