Rockies confident Blackmon can contribute in Majors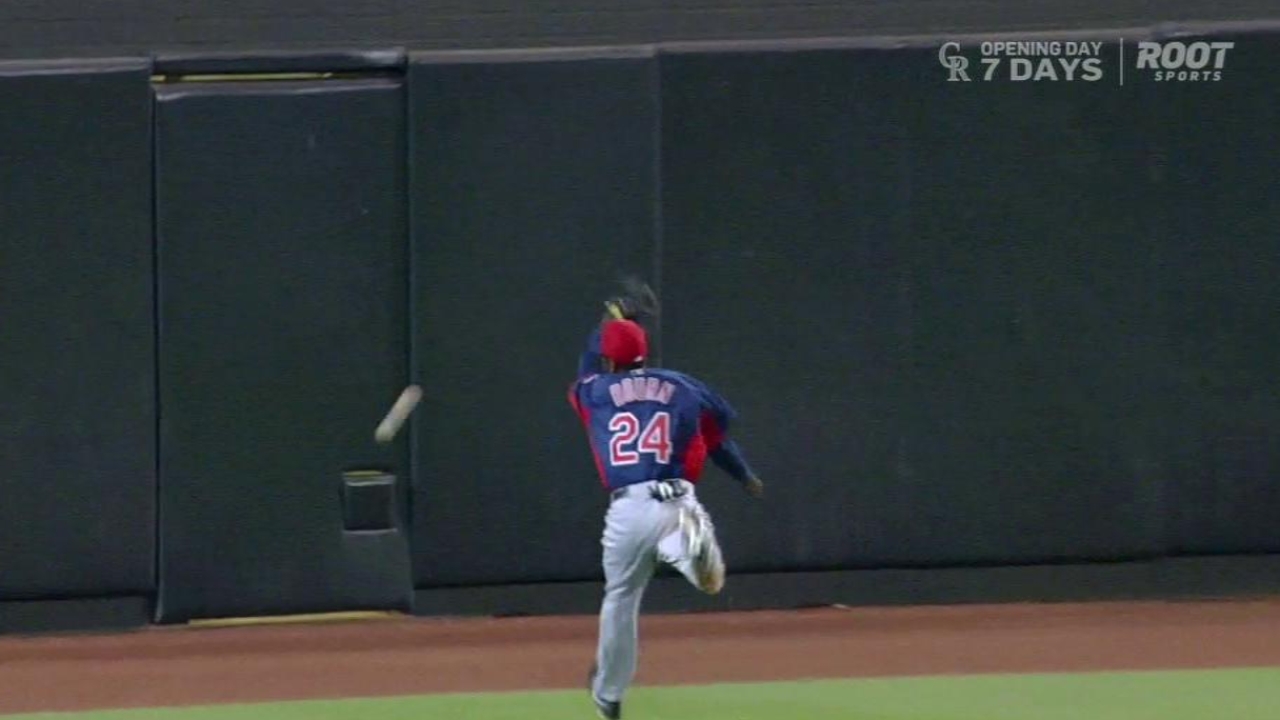 ST. LOUIS -- Charlie Blackmon has hit his way back to the Majors to the tune of a .336 batting average at Triple-A Colorado Springs. But Blackmon, who started for the Rockies on Sunday against the Cardinals, said the swings he didn't take meant as much as the ones that connected.
Blackmon, called up because the Rockies placed outfielder-first baseman Michael Cuddyer on the 15-day disabled list retroactive to Thursday because of a bulging disc in his neck, posted a .452 on-base percentage in Triple-A. Granted it was just over 31 games, but he had never had an on-base percentage better than .393 in any season in the Minors. The improved selectivity was by design.
It wasn't as if Blackmon, 26, has spent the time in the Springs with the bat on his shoulders. He belted 10 doubles, three home runs and two triples, for a .545 slugging percentage.
"I just wanted to be a better player," Blackmon said. "I figured the more you get on base, the better. It's not something where I went down there and said I wanted to walk a lot. I just wanted to get the feel of having a good at-bat every time I go up there."
This is the third call-up for Blackmon. A broken foot ended his season in 2011 after 27 games (.255, one homer, eight RBIs), and turf toe delayed his arrival until late last season (.283, two homers, nine RBIs in 42 games). An infection in his left knee this spring scuttled his chance to make the Opening Day roster. But manager Walt Weiss has seen enough of Blackmon to want him to contribute immediately.
"I like to get guys involved right away when they get here," Weiss said. "Charlie's been doing a great job. He handles left-handers really well. He's been stringing together a lot of good at-bats down there in Colorado Springs. He runs well. He brings some things. Hopefully he can be something that helps jump-start us."
In other lineup-related moves, Weiss rested veteran first baseman Todd Helton, who played Friday night and Saturday afternoon -- a rare day game after a night game. Also, Wilin Rosario was back in at catcher after Yorvit Torrealba caught Saturday's game. It was the first time Rosario worked with left-handed pitcher Jorge De La Rosa, who has meshed well with Torrealba.
Thomas Harding is a reporter for MLB.com. Read his blog, Hardball in the Rockies, and follow him on Twitter @harding_at_mlb. This story was not subject to the approval of Major League Baseball or its clubs.