Tulowitzki realizing value of occasional rest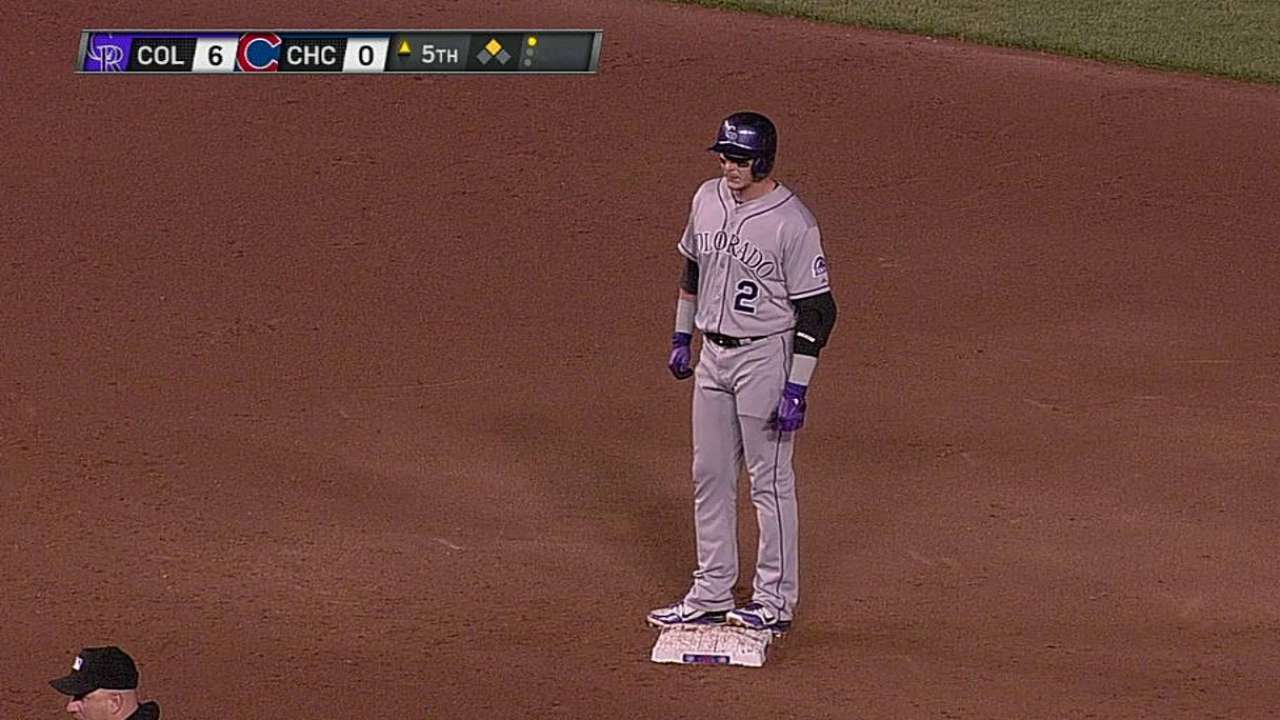 DENVER -- Cal Ripken Jr. was a favorite player of Rockies shortstop Troy Tulowitzki when he was growing up, but he realizes Ripken's durability is to be admired but not necessarily duplicated.
Tulowitzki hates sitting out of games when he's not seriously injured. But now he knows it was the right decision when the team made sure he missed three starts in a five-game stretch early this month with left groin inflammation.
Given downtime -- he made occasional pinch-hit appearances but did not run the bases or play defense when the groin issue flared -- Tulowitzki's condition has improved, and he has remained a force in the middle of the lineup.
Saturday's game against the Giants was Tulowitzki's ninth straight start. He has hits in all but three of the games -- when the Rockies were held to one hit and two hits in St. Louis on May 10 and 11 and three hits vs. the Cubs on Monday. In his last six games going into Saturday, he was 8-for-26 with a home run, two doubles, five RBIs and five runs scored.
In the past, Tulowitzki might have talked his way into the lineup. But after seeing him undergo season-ending groin surgery after playing in just 47 games last year, the Rockies decided to keep Tulowitzki off the field when he is banged up, and Tulowitzki is accepting the decisions.
"Those days of rest were huge -- I wouldn't have taken them before," Tulowitzki said. "I've learned the best way to go about things.
"Everybody's different, no doubt. I'd love to be out there every single day, but I've got to do everything I have to do to be out there as much as I can. If that means a day off here or there, it's more important than a consecutive-games streak or anything like that."
Thomas Harding is a reporter for MLB.com. Read his blog, Hardball in the Rockies, and follow him on Twitter @harding_at_mlb. This story was not subject to the approval of Major League Baseball or its clubs.