Despite his slump, Weiss confident in Rutledge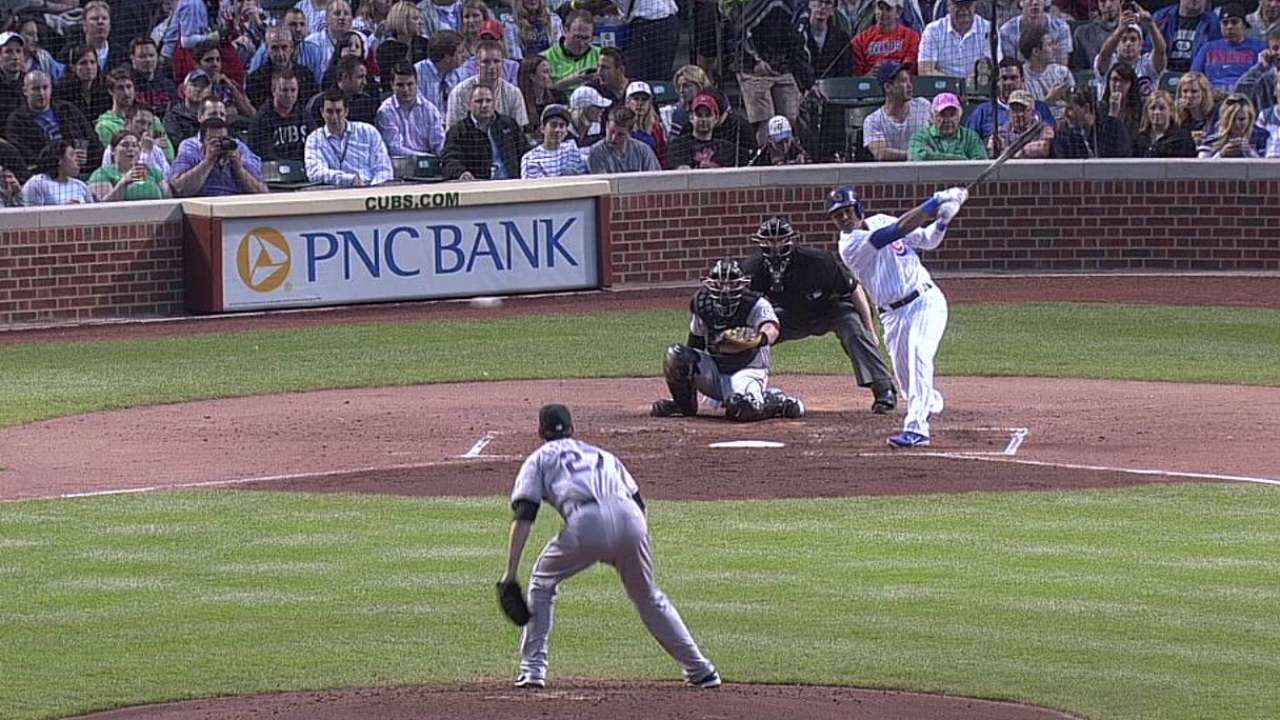 DENVER -- Rockies second baseman Josh Rutledge believes he can see success at the end of his struggles.
Manager Walt Weiss started DJ LeMahieu on Tuesday night against the D-backs, instead of Rutledge, who went into Tuesday 2-for-16 during the current homestand.
"I've been feeling good at the plate, my swing feels good," Rutledge said. "I've hit a few balls hard. It's just how it goes. I'll just go on to the next at-bat. I've done a lot of work in the cage and gotten the feeling my swing is getting there. Just trust the work you put in."
The slump has dropped Rutledge's batting average to .242. Weiss also said it's good to be able to go to LeMahieu, who put up strong numbers in Triple-A Colorado Springs and entered Tuesday 3-for-9 since his call-up.
"That's the beauty of having some talented players on the bench," Weiss said. "'Rut's a great talent. He's grinding through some things right now. It gives us an opportunity to let him catch his breath."
Rutledge was called up from Double-A Tulsa to play shortstop last season after Troy Tulowitzki was injured. In addition to being in the Majors for the first time, he is learning a new position.
"Josh has done a great job learning virtually a new position at the Major League level," Weiss said. "The angles are different and the growth is ongoing with Josh. But he's a very athletic kid. He's done a tremendous job with that position. It's not that easy."
Asked if Rutledge needed to be away from the spotlight, such as in Colorado Springs, Weiss said Rutledge's athletic ability can keep him in the Majors and pull him past these difficult days.
"Josh is really an athletic kid," Weiss said. "He's been a very good offensive player in a short time up here last year, and in the Minor Leagues. There's a track record of being a very dynamic offensive player. He's a kid that's a nice piece in our offense. He's grinding through some things and the second year is always tougher, but I like 'Rut' a lot as a player."
Rutledge said, "It's great to know that you have their confidence in you, but as long as you have confidence in yourself, you're good."
Thomas Harding is a reporter for MLB.com. Read his blog, Hardball in the Rockies, and follow him on Twitter @harding_at_mlb. This story was not subject to the approval of Major League Baseball or its clubs.