Tulowitzki gets scheduled rest Wednesday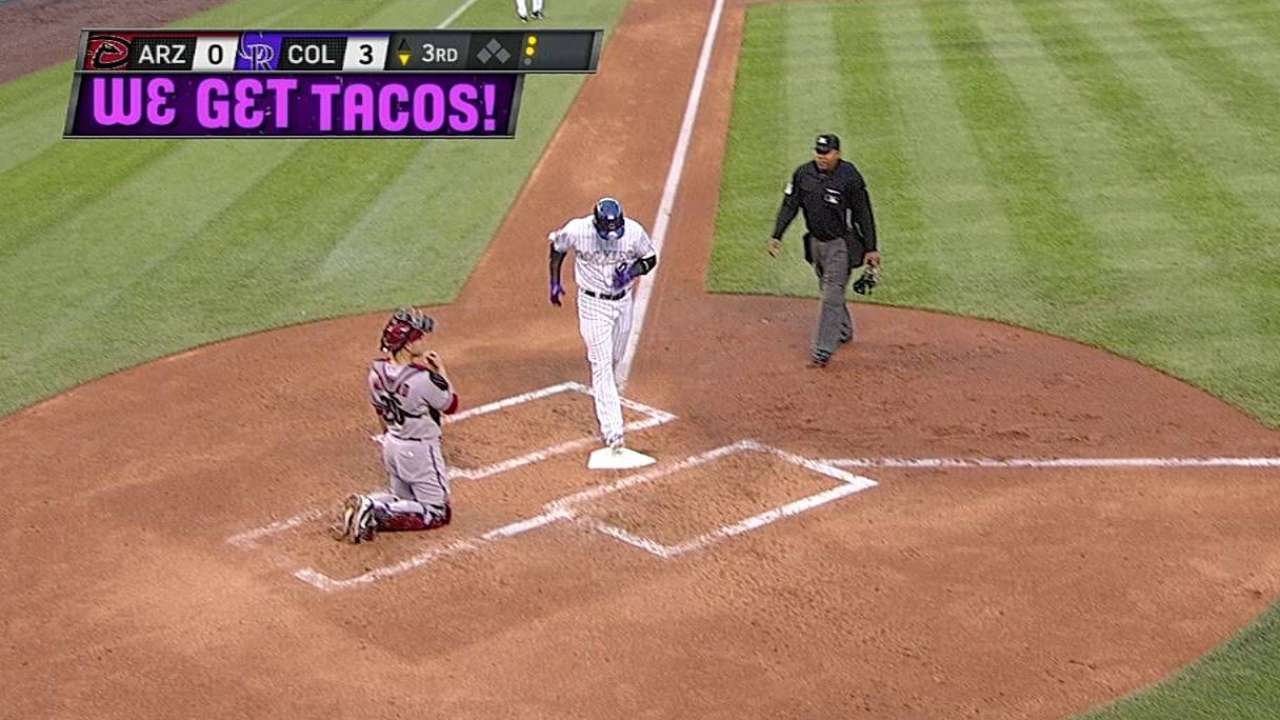 DENVER -- The Rockies gave shortstop Troy Tulowitzki planned rest Wednesday, which means he will have two off-days before Friday's series opener in San Francisco.
The move took some fans by surprise and enraged the more vocal set on social media. The first-place D-backs -- tied with the Giants -- and the Rockies entered Wednesday separated by one game. But on May 22, manager Walt Weiss relied on the simple fact that the World Series isn't for months.
Weiss said he and Tulowitzki discussed taking the last game with the Giants off, but Tulowitzki has hit well lately and the idea of waiting and having two days in a row made sense.
Having seen their season scuttled last year in part because Tulowitzki missed the majority of it after undergoing right groin surgery in June, the plan is to schedule rest and take time off when there are flare-ups. Tulowitzki had an inflammation issue at the start of this month and missed three starts.
The strategy has worked. Fully healthy, Tulowitzki has hit .364 with two home runs and 10 RBIs, and compiled a .969 OPS (on-base-plus-slugging percentage) over his last 10 games, and the Rockies have gone 6-4.
"Of course I'd want Tulo out there for 162 games," Weiss said. "Who wouldn't? But we knew we were going to have to be smarter than that going in.
"There are all kinds of trappings. Of course we need this game. It's a divisional opponent, but it's more important that Tulo gets two days in a row, and we keep him out there for the bulk of the season."
Thomas Harding is a reporter for MLB.com. Read his blog, Hardball in the Rockies, and follow him on Twitter @harding_at_mlb. This story was not subject to the approval of Major League Baseball or its clubs.