Rosario understands Rockies' desire to rest him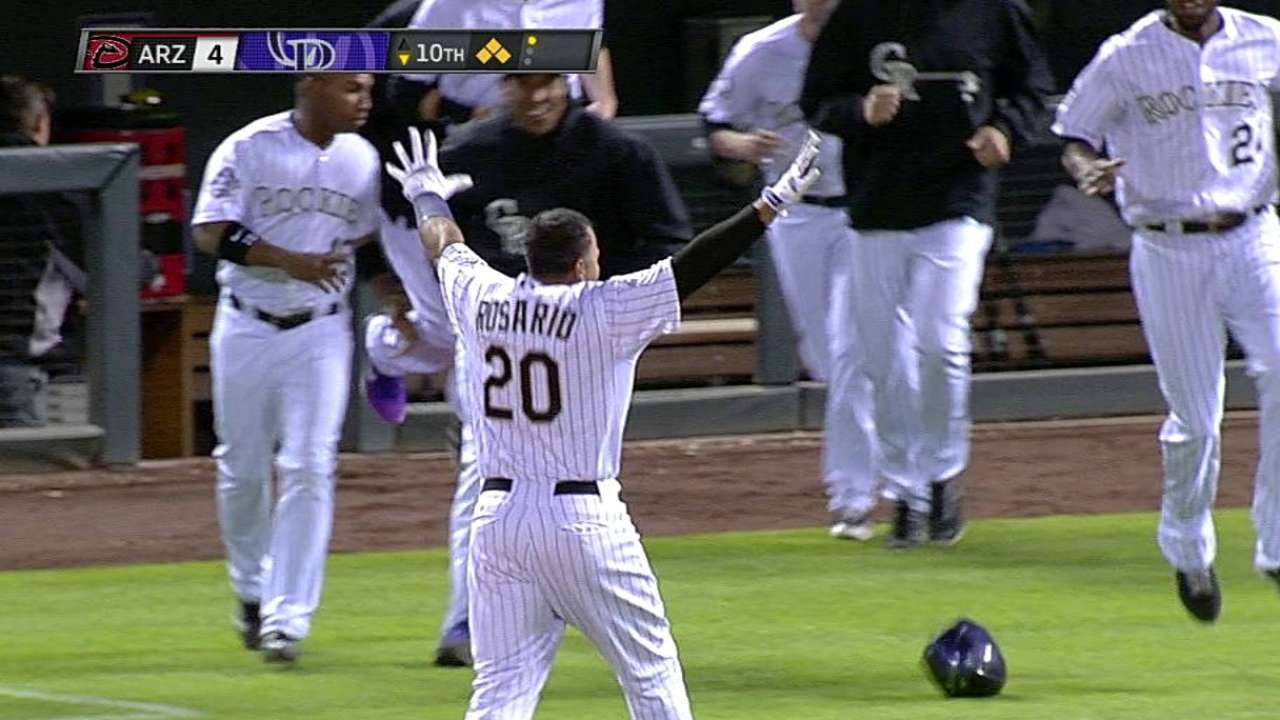 SAN FRANCISCO -- Rockies catcher Wilin Rosario always believes he has energy, but he appreciated the rest he received Wednesday and Thursday.
Rosario, who didn't handle two blockable balls in Monday night's 5-1 loss to the D-backs but delivered the winning single in the 10th inning of a 5-4 victory Tuesday, was back in the lineup Friday against the Giants.
Balancing strong offense -- .284, nine homers, 27 RBIs in 38 games -- with his developing defense is a continuing story for Rosario, who said he hasn't felt fatigued but figures manager Walt Weiss and the coaches will be proactive about resting him if they see something he doesn't.
"I like to play, but we are human and we get tired," Rosario said. "Maybe we don't feel it now but maybe later in the season we'll start feeling it. So the skipper knows what he's doing. Plus everybody that we have plays very well and they like to play. We aren't afraid to rest guys."
Weiss said, "Catching is tough. Those guys get beat up a lot back there. I try to keep Wilin from catching day games after night games, even though he has done it a couple of times. It's a demanding position. I think he's done real well handling the rigors."
Rosario said he is spending extra time before games doing exercises and receiving massage and heat therapy on leg muscles. Some of his struggles last season, when he had 21 passed balls and 13 errors, were due to a lack of flexibility, the Rockies theorized. A knee surgery that Rosario underwent in the Minors cost him some elasticity in his legs, but that situation is one he and the club hope to improve.
Thomas Harding is a reporter for MLB.com. Read his blog, Hardball in the Rockies, and follow him on Twitter @harding_at_mlb. This story was not subject to the approval of Major League Baseball or its clubs.