Sore wrist limits Cuddyer to bench role in opener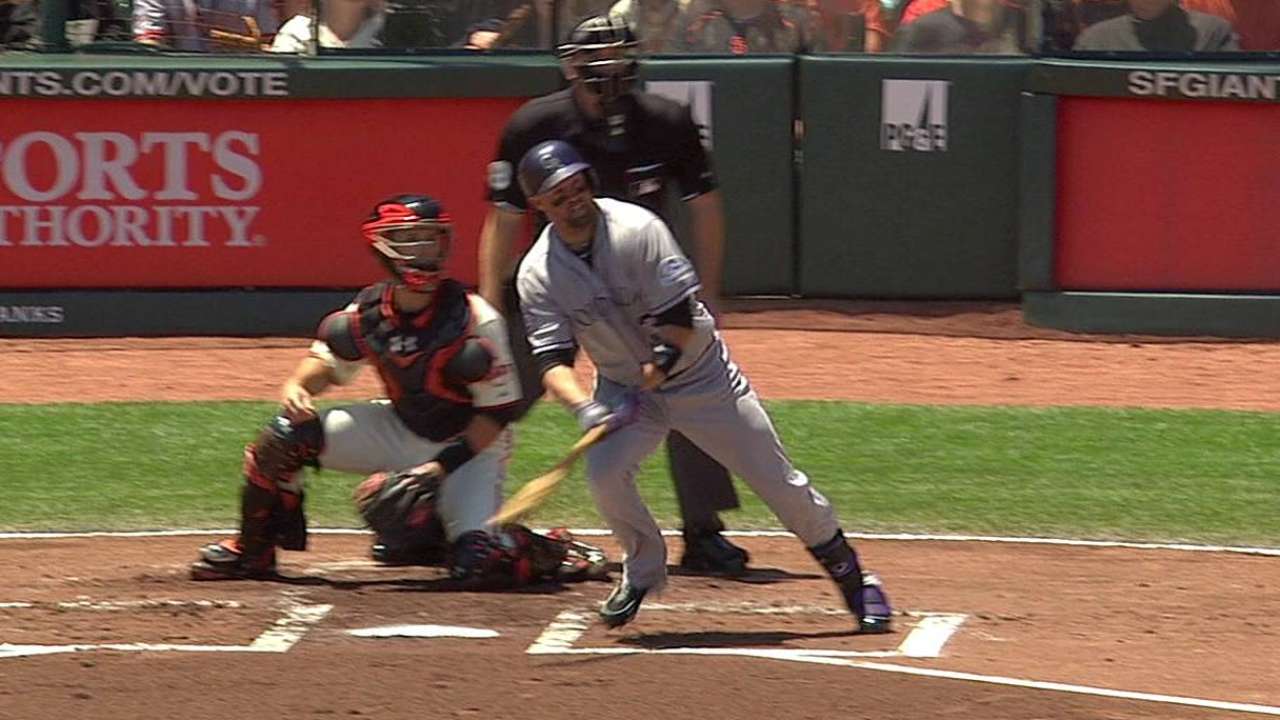 HOUSTON -- Michael Cuddyer started on the bench Monday due to swelling in his right wrist area, but the outfielder was summoned in the late innings of the Rockies' 3-2 loss to the Astros.
Cuddyer went 0-for-1 with an intentional walk in the 12-inning affair, playing right field after initially pinch-hitting in the 10th. He was out of the starting lineup after being hit by a pitch during Sunday's game against San Francisco.
X-rays on the wrist showed no break, but manager Walt Weiss said he was trying to avoid playing Cuddyer in Houston.
"You try to stay away from playing him or needing to, but if they got spikes on, they're available," Weiss said.
Cuddyer struck out to end the top of the 12th, and the Astros' game-winning ground-rule double fell just beyond his glove's reach near the right-field line.
"I was wanting to stay away from Cuddy, but he was swinging during the game and convinced me that he was OK," Weiss said. "For me, he was going to be a last resort. … He's doing well, but it's still swollen. It's always tough when you have an injury down around your hand or your wrist. That makes it difficult to swing the bat."
Cuddyer's right forearm was heavily wrapped during warmups, but neither he nor Weiss was sure if any further protective braces or wraps would be necessary.
The 34-year-old returned from the disabled list on May 24 and promptly put up three doubles and a home run in three games against the Giants before San Francisco reliever George Kontos hit him with a pitch in the sixth inning.
Cuddyer said he couldn't grip a bat or throw after Sunday's game, but Weiss said the pain had somewhat subsided overnight, as Cuddyer was throwing the ball gingerly in the outfield 90 minutes before the game.
Chris Abshire is an associate reporter for MLB.com. This story was not subject to the approval of Major League Baseball or its clubs.