Scahill turning page after first rough appearance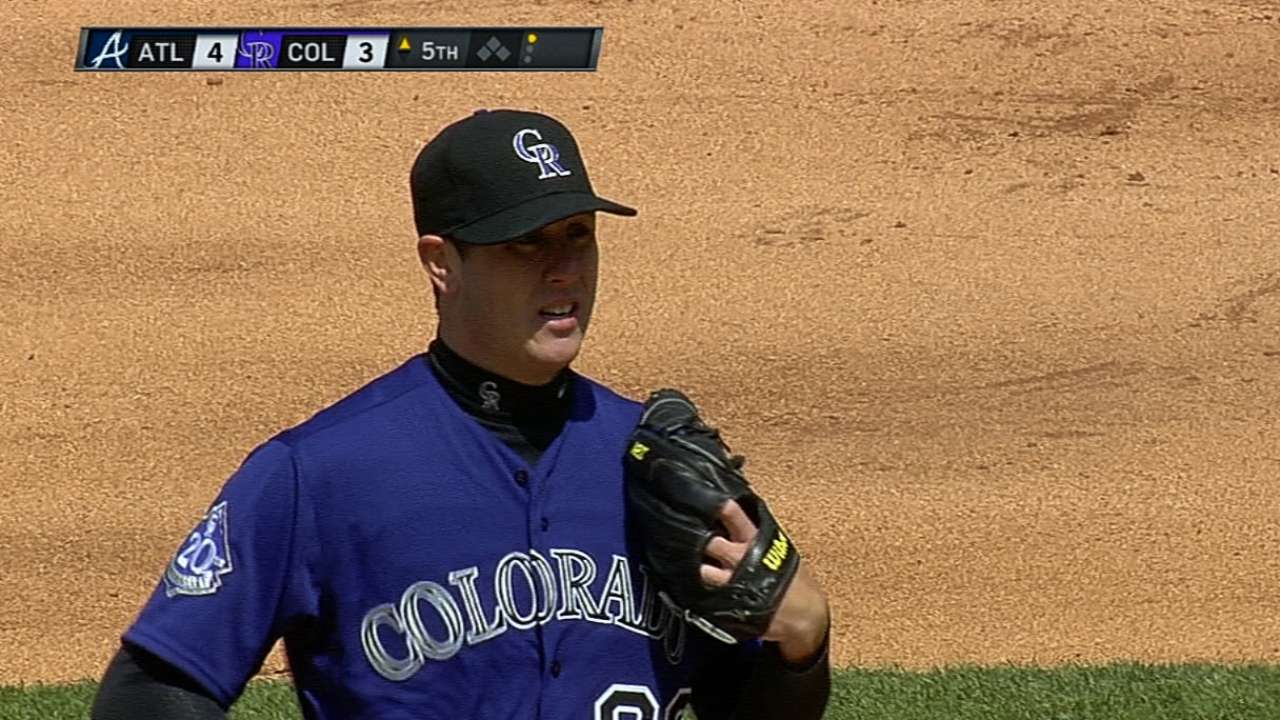 DENVER -- Rob Scahill entered Wednesday night's game against the Astros with a spotless slate, having not surrendered a single run in his first 5 1/3 innings of the season.
That streak came to an abrupt end in a 6-3 loss to the Astros, when Scahill surrendered three runs in the ninth inning to turn the Rockies' one-run deficit into a four-run hole. First baseman Carlos Pena kicked off the inning with a home run before three timely singles led to two additional runs.
The difference between the Scahill of earlier this season and the one on the mound Wednesday, he said, was the reliever's ability to control sliders and changeups.
"Everything that I do revolves around my fastball command," Scahill said. "If I'm not able to spot my fastball, it's going to be difficult. I need to have something else to complement that -- whether it be the changeup or whether it be the slider -- so in a fastball count I don't have to throw a fastball."
Lacking the control he had in his first two appearances this year, Scahill put himself in a tough spot and watched his ERA climb to 4.26.
"They're a good hitting team, and when you fall behind, you get into fastball counts and you know [the pitcher is] going to be throwing fastballs," Scahill said.
The Rockies called up Scahill from Triple-A Colorado Springs on Wednesday to add an extra arm to their bullpen in the midst of a taxing stretch of 17 consecutive games. With the disappointing appearance behind him, Scahill is confident he will round back into early season form and extend his stay in Denver.
"I'm here to try to help, and hopefully make the decision hard for them to send me down," Scahill said.
Thomas Harding is a reporter for MLB.com. Read his blog, Hardball in the Rockies, and follow him on Twitter @harding_at_mlb. Ian McCue