Betancourt lands on DL with lingering groin tightness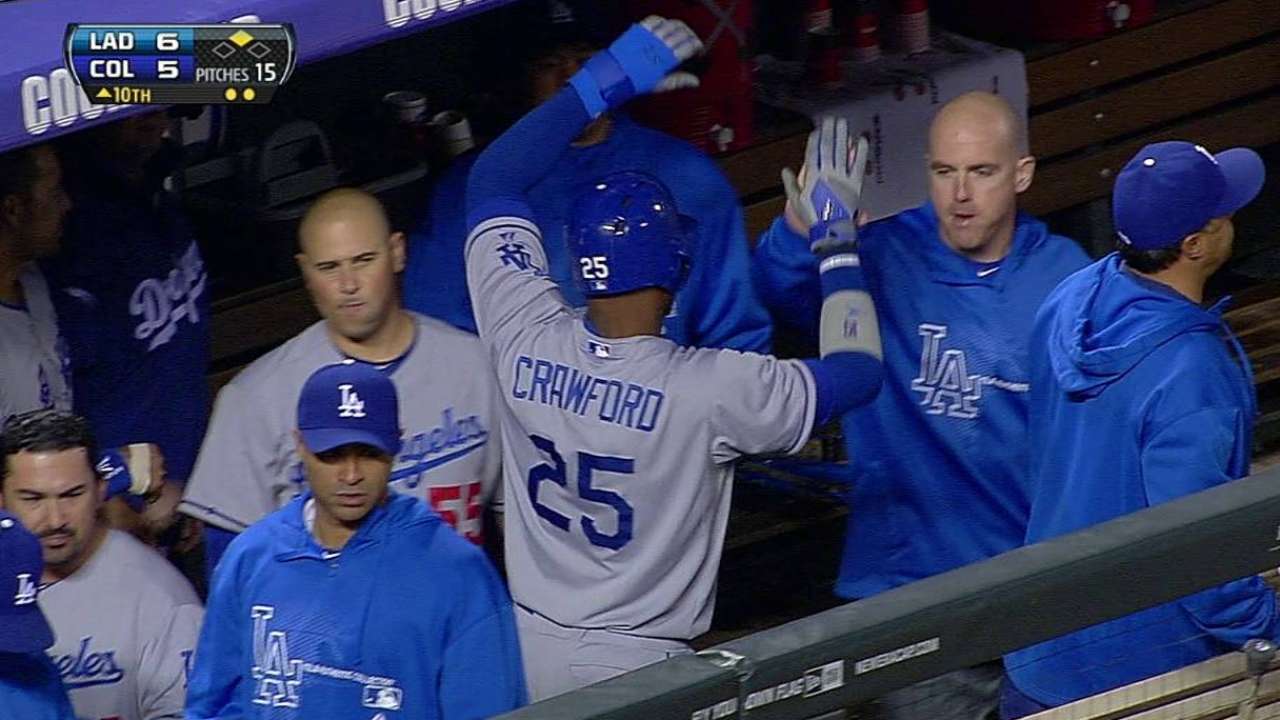 DENVER -- Rockies manager Walt Weiss said the condition of closer Rafael Betancourt's right groin is a subject he monitors closely through daily conversations with head athletic trainer Keith Dugger and pitching coach Jim Wright, and the Rockies announced Saturday that it will require a trip to the 15-day disabled list.
Betancourt's problem is scar tissue around the site of a 2009 right groin surgery, which flares up occasionally every season.
In two of the three games since he was removed from a May 21 appearance because of groin tightness, Betancourt has been touched up for runs in games when wins were within reach.
Last Saturday, Troy Tulowitzki homered in the 10th to put the Rockies ahead at San Francisco, but Betancourt gave up a two-run, inside-the-park homer to Angel Pagan for his first blown save this season. Friday night, after Todd Helton tied the Dodgers with a towering two-run homer in the ninth, Betancourt gave up two runs and three hits in the 10th, taking a 7-5 loss.
"Raffy's still dealing with the groin, and he's trying to work around that," Weiss said. "Some days it's better than others, but I don't think there's any doubt he's trying to work through that.
"I love having him out there, but I check every day with 'Doogie' on our pitching and Jimmy Wright, find out their condition on that day. There have been days with Raffy when I've tried to stay away from him, and fortunately some days I didn't have to use him when he wasn't feeling great."
Thomas Harding is a reporter for MLB.com. Ian McCue is an associate reporter for MLB.com. Read Harding's blog, Hardball in the Rockies, and follow him on Twitter @harding_at_mlb. This story was not subject to the approval of Major League Baseball or its clubs.